Hey fellas! We have a fab BN Collection to Closet for you today.
This is a special feature where we show appreciation for the African fashion industry, by shining a light on those who #BuyAfrican.
Today's feature goes to Denola Adepetun a.k.a Denola Grey rocking a print blazer by Adebayo Oke-Lawal of Orange Culture.
Enjoy!
***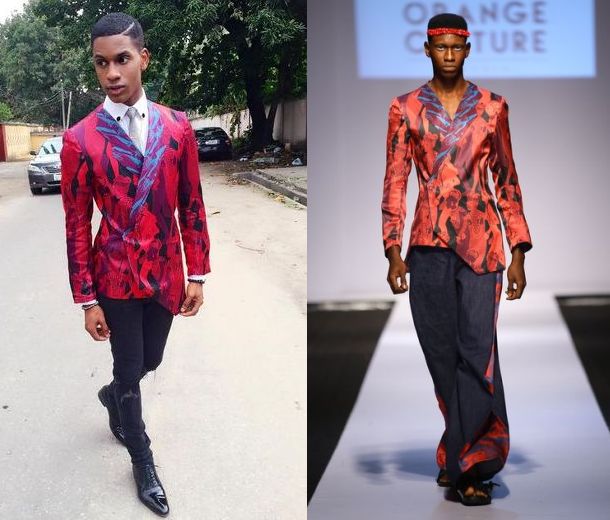 The Orange Culture brand is one of the fastest growing menswear brands in Nigeria and Africa. With its beginning dating back to 2011 with it's "Heartbroken Collection", the brand has not only grown to be one of the favorites of celebrities and members of the fashion industry, but also a great Nigerian fashion export.
From showcasing at fashion weeks like the Ghana Fashion & Design Week in 2012 and the Lagos Fashion & Design Week from inception till date; the brand's Creative Director, Adebayo Oke-Lawal, has also represented Nigeria abroad on platforms like the LVMH Young Fashion Designer Showcase in Paris, the Pitti W & Uomo Trade Show in Italy, Pitti Immagine's "Constellation Africa" Showcase in Italy, the South African Menswear Week,  and more. The brand seems to be unstoppable.
Pushing the envelope, Orange Culture is yet to slow down, with much more in the works. See their latest offering for 2015 – "Etched Journey."
Showing his love for the brand, menswear enthusiast, Denola Grey, rocked a timeless piece from Orange Culture's H.E.R collection for Spring/Summer 2015 (Originally showcased at the GTBank Lagos Fashion & Design Week for 2014).
The piece is a silk print blazer with a single exaggerated lapel that adds an extra 'umph' to the basic silhouette.
Denola paired this statement piece with a white shirt, grey tie, distressed black denim pants and patent black shoes.
We like how sharp he looks. See another image below: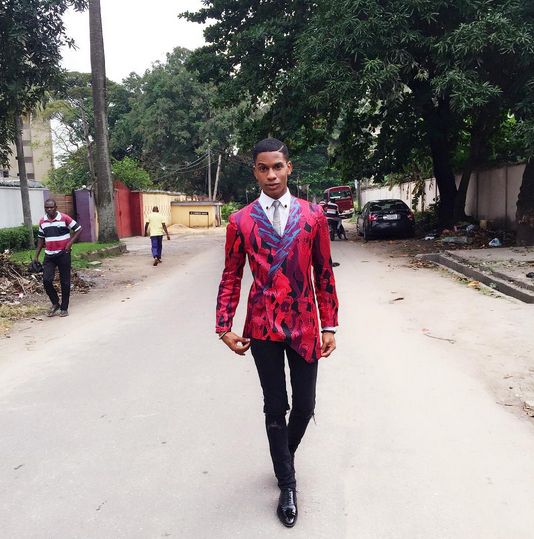 Photo Credit: @DenolaGrey (Instagram) | Insigna Media