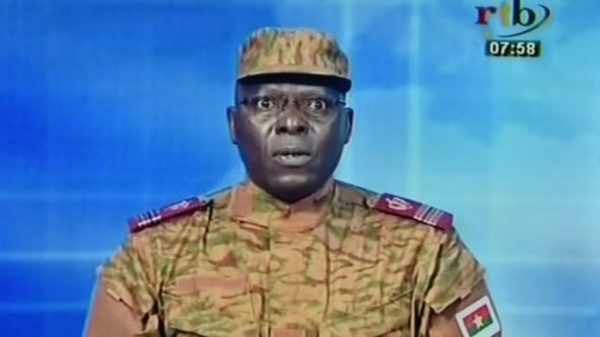 Just weeks before national elections were supposed to take place, the military in Burkina Faso has overthrown the government. Military forces on Thursday confirmed the coup via television and radio broadcasts.
Authorities further noted that the transitional government has now been been dissolved, Al Jazeera reports.
You will recall that the transitional government came to power after the president of 27 years, Blaise Compaore, was toppled late last year in a public uprising.
Photo Credit: AFP