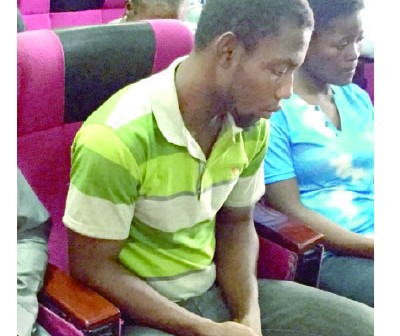 When Faith Nuhu took her niece and 2 nephews out to buy biscuits, no one could have guessed the evil plot about to unfold. The 3 children were taken from their home in Kafachan, Kaduna State to the motor park and boarded a bus to Owerri.
On the way, she dumped the eldest of the children, a 13 year old girl, who they felt was "too old and intelligent", she left her along the Abuja – Jos highway and continued with the other children – 2 young boys.
She sold the 2 boys to a suspect who runs an illegal maternity home for N600,000.
However, solace came via her 13 year old niece whom motorists saw wandering in a confused state and stopped to ask her what she was doing alone on the busy road.
According to the Daily Sun Newspaper,
After narrating her story, they gave her lift and reported the matter to the nearest police station, where policemen on duty made contacted with her parents who in turn showed up to pick her up.

The suspect was later arrested through police analytical tracking system. After her arrest, the suspect confessed to the police that she was not alone in the kidnap business and led the police to other members of her gang in Edo and Imo state.

When the suspects were paraded before newsmen at the Force headquarters Abuja, the Force Public Relations Officer said one of the suspects, Evelyn Ojiaku operates a private hospital, Royal Maternity/Clinic and child service around the Umuyi Akaba Ikeduru, off Kilometer 6, Owerri-Okigwe, road and also engages in sale of children.

The police also revealed that the woman had earlier bought a day old baby belonging to Faith Nuhu, for N100,000 and that she operates her illegal maternity home with the connivance with one of her sons, John Ojiaku.
Such a scary story. Parents should be vigilant and discerning with who they leave their children with.