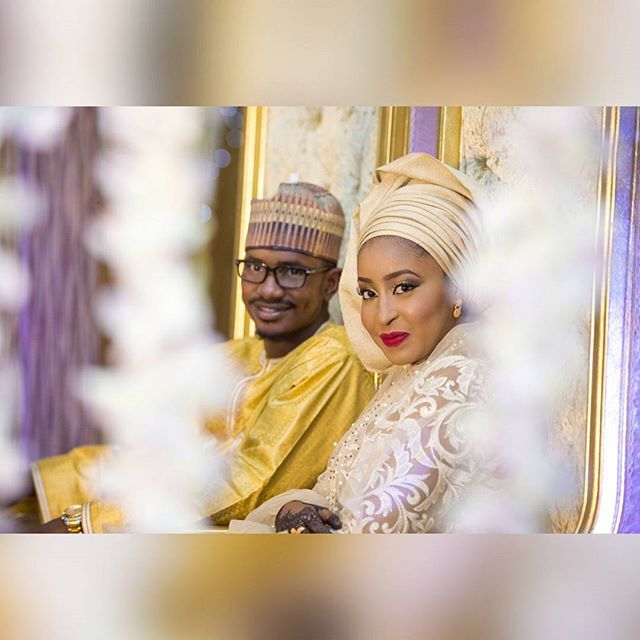 It started in Jigawa state and then the festivities transitioned to Kano. As we know about weddings in Northern Nigeria, the rich culture of the various tribes relating to wedding ceremonies is always a joyous sight to behold.
Governor of Jigawa State, Alhaji Mohammed Abubakar Badaru's daughter Aisha married her heartthrob Abubakar in Kano this weekend. Here is your first look at the wedding photos.
The beautiful bride's golden attire was by Style Temple, makeup by Millie of Dazeita with amazing photography by Ademolaniran and Simi Vijay.