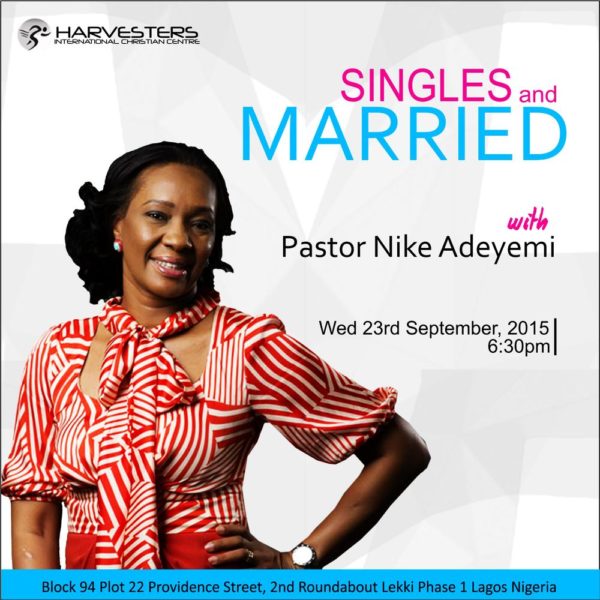 This month promises to be extra special for all Singles and Married, as Pastor Nike Adeyemi will be discussing Sex, Relationship and Finance at the largest gathering of 'Singles and Married' in Lagos.
The session promises to be very insightful. There will also be soul-lifting praise and worship during the session.
You wouldn't want to miss it!
Date: Wednesday, 23rd September 2015
Time: 6.30 PM (For All Singles and Married)
Venue: Harvesters International Christian Centre, 2nd Roundabout, Lekki Epe Expressway, Lagos
Further information on the venue can be found at the church's website www.harvestersng.org.
_______________________________________________________________________________________________
Sponsored Content