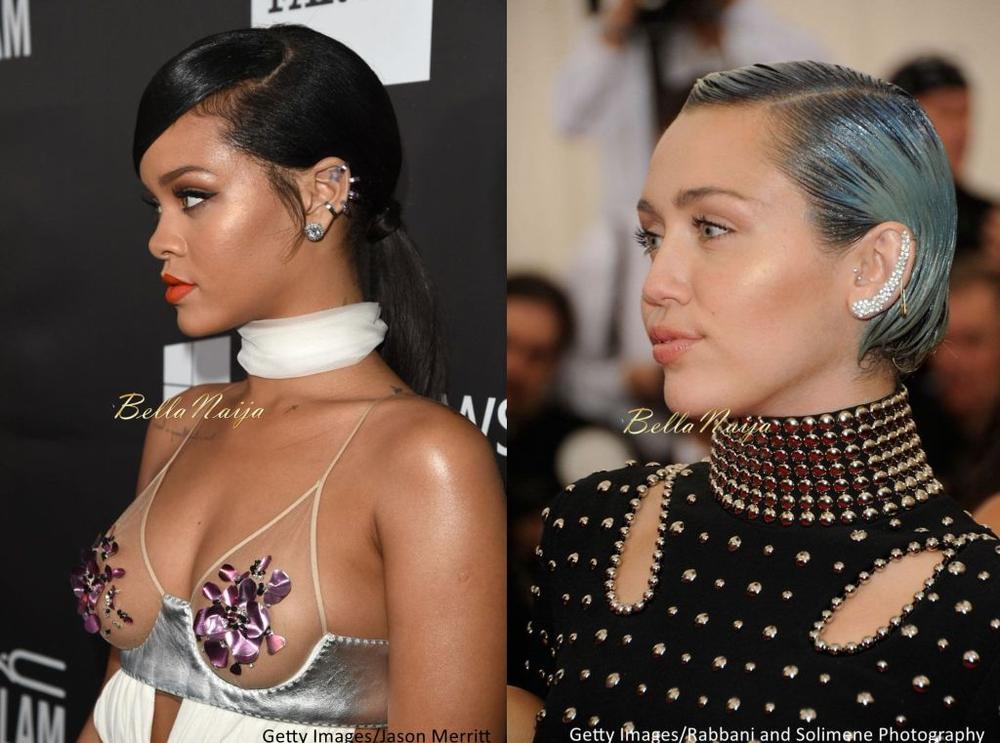 When I was younger, one of the things I desperately yearned for was to get my ears pierced. Not the usual earring hole we all got as babies, but the extra ones that showed you were edgy & cool.
While my friends were off doing what I desperately wanted – getting their ears pierced, I needed the permission of my mother to join in. But whenever I would ask her I always got the same answer  – "go and do it! Go on! Then you will really look like a wayward girl".
The thing is, I didn't just want to pierce my ear for piercing sake. All I really wanted was to rock a bunch of earrings on my ear and thought getting them pierced was the only way to achieve that. Until I discovered ear cuffs.
This accessory has become such a big trend in the fashion industry. From the small & almost inconspicuous ones to the massive 'I-see-you' ear cuffs that take over your face – this trend is happening and am loving it. Apart from the fact that it helps me live out my dreams of having my ears decorated to the max, it also adds an edgy vibe that not many earrings can achieve. You simply clamp them to your ear lobe or cartilage and step out in style!
And once you see some of the biggest celebrities like Rihanna, Miley Cyrus, Taraji P. Henson and more rocking them, you know it's a must-have.
I must confess though, a problem I am constantly faced with is where and when to wear my ear cuffs. I keep wondering if it's okay to wear them to corporate meetings, school or even church. I always imagine the stares I'll get when I walk in with what looks like 6 piercings on my ear. How people will already start classifying me as irresponsible.
So I did some research and came up with some guides that helped me figure this out, and I believe can help you too. Check them out.
Let your ear cuffs do the talking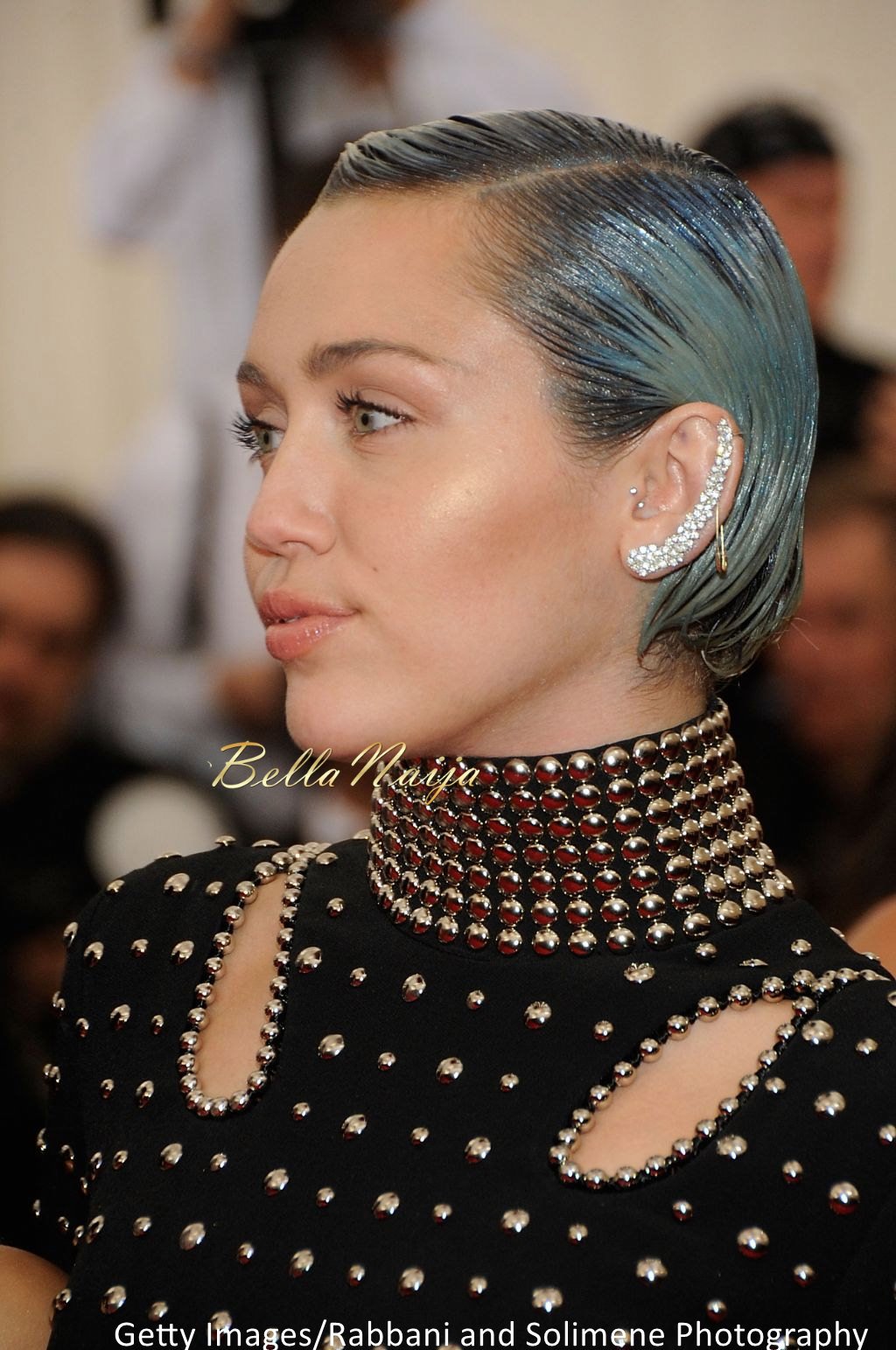 Your makeup should not be too dramatic. When you have loud makeup, it will definitely compete with your ear cuff and this will make you look overdone. You can try out a nude look, and maybe add a pop of colour with a noticeable lip colour shade, or coloured hair like Miley Cyrus.
The same goes for your hair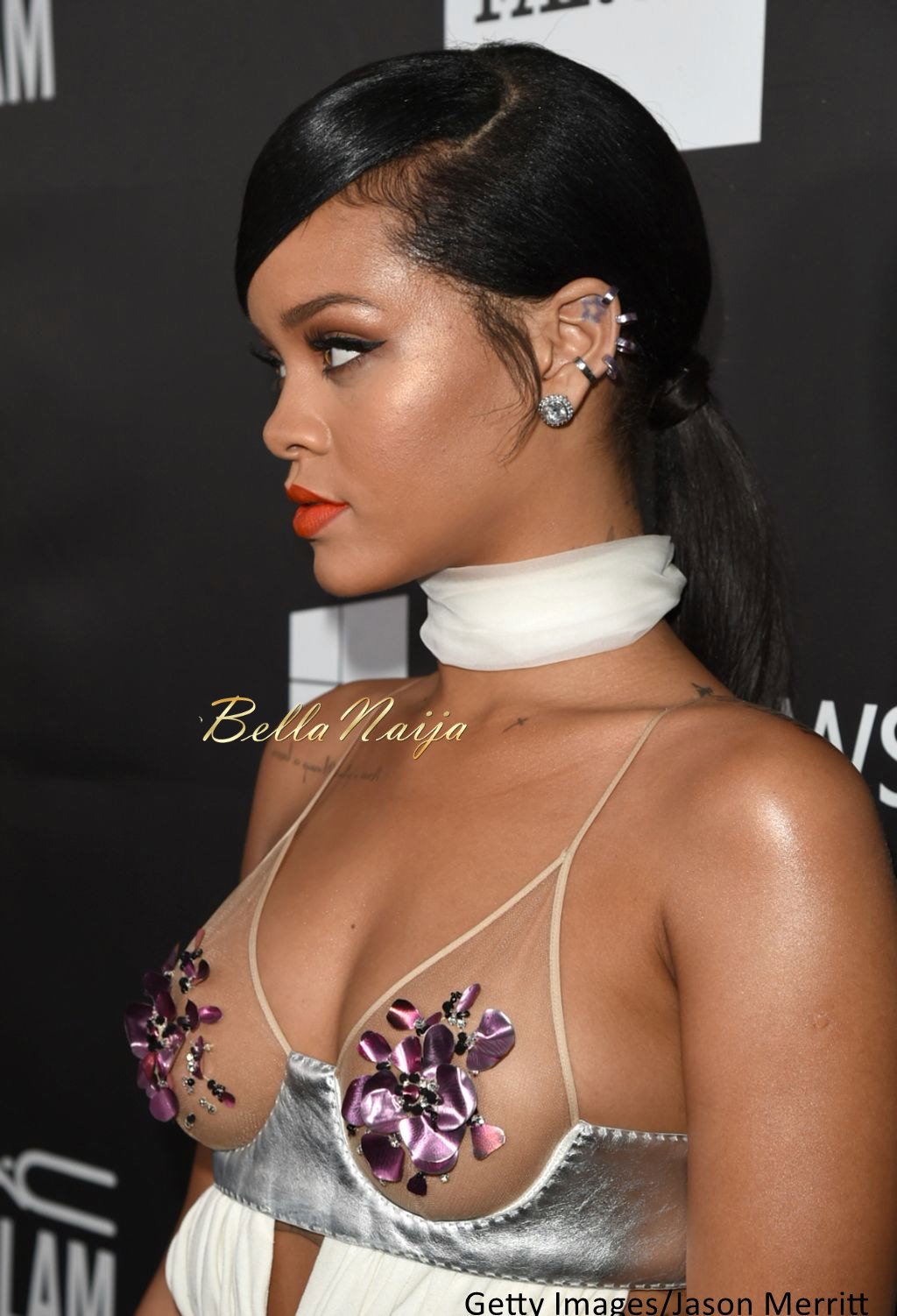 When wearing ear cuffs, it is important to have a hairstyle that allows them be visible. How else are you going to show them off? You can try putting some hair behind your ear or a hairstyle that will leave your ears exposed.
Check out Rihanna above in her sleek dark ponytail at last year's AmFar event.
Tone down your other accessories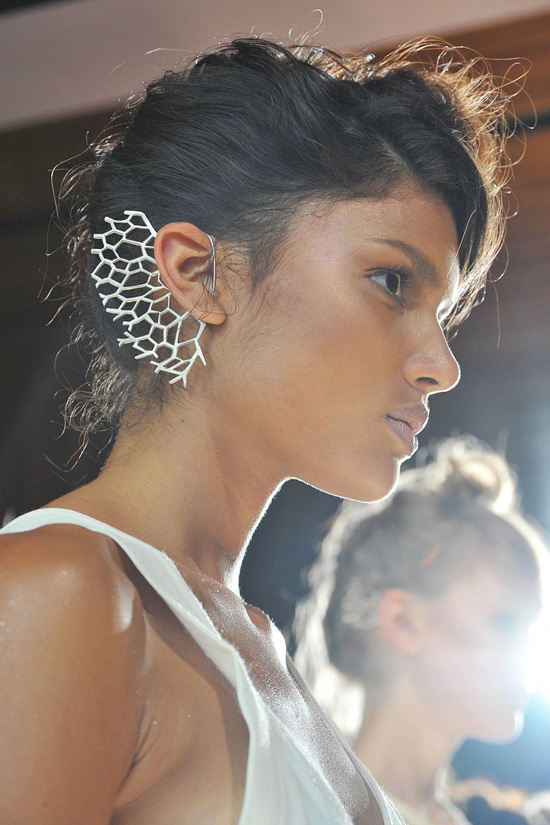 Depending on the type of ear cuffs you're wearing, it is important not to over shadow it so you don't end up looking clustered. They already add sass to your look, so adding more jewelry will be too much.
Don't bring the drama to work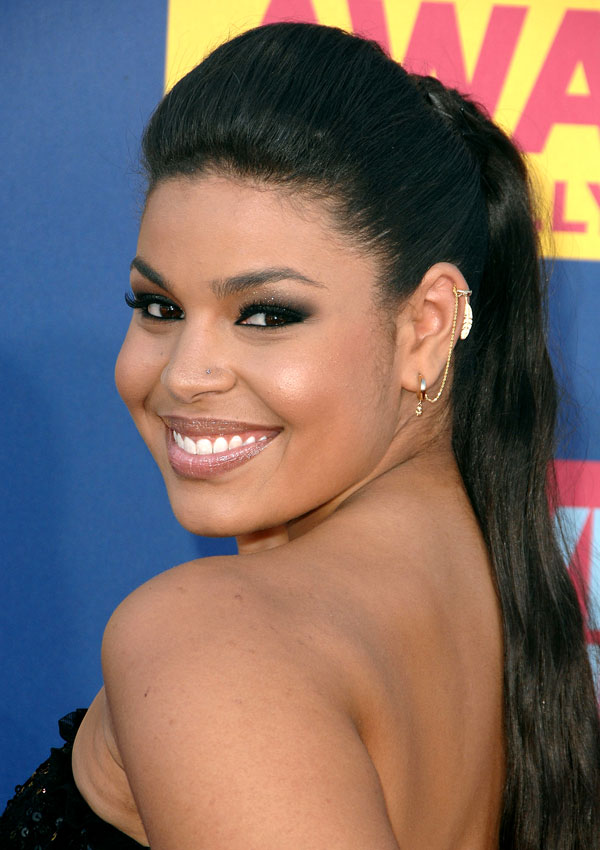 Earlier on I wondered where I could wear what ear cuffs. I now know that it is important to be event-appropriate when rocking ear cuffs. You can wear the small and dainty ones to more corporate events and places like work, and the more elaborate ones to social gatherings.
Ensure it blends with your outfit
Another major tip I have for you is to always make sure it goes well with your outfit. Ear cuffs have a life of their own, so it is important you know what to wear them with. If you're going for a more conservative look, then a toned down ear cuff would work, but if you want to go all out, the bigger the better.
***
So tell me, would you rather get a lot of piercings that are permanent or rock ear cuffs? And if you are already loving them, what are some tips you live by.
Photo Credits: Getty Images/Jason Merrit | Rabbani and Solimene Photography | Bland2Glam | Fashionide.com | Cosmopolitan.com | Annielka.com | Staging.Annielka.com | LalaBazaar.com