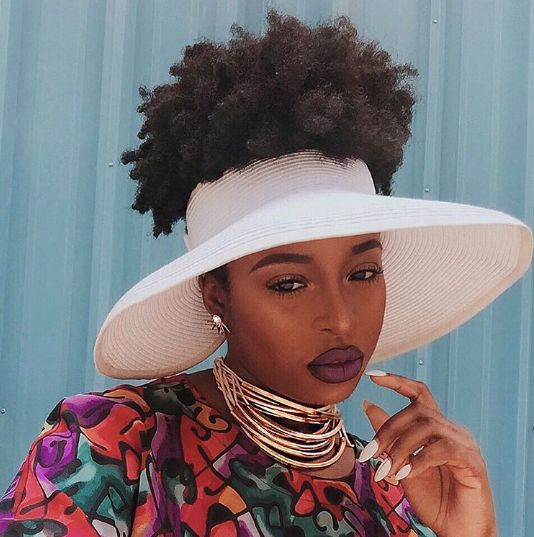 If you love crisp photography, makeup, fun videos on natural hair and bold hues, then you'll love natural hair vlogger, Ronke Raji. The beauty photographer & makeup artist is one of our faves to watch, and she has started a natural hair series we are sure you'll love.
The 9-part feature is aimed at dishing out information to the natural hair community, and will feature different women talking about their natural hair. The essence is to help different women with various hair textures figure out their individual coils, and get information from 'seasoned naturalistas' on how to care for, style and live life as a naturalista.
The natural hair series features names like Temitope Ogundeji, Dayna Dane, Rachel Lancaster, and more women of colour with natural hair.
For the first episode, we get to hear from Cameroonian naturalista, Joyce Alouchka. She has Coily-Kinky natural hair and describes it as 'tough' to work with. She's been natural for about 8 years now, and says the hardest part about being natural is learning to accept yourself irrespective of the views of others.
Watch!

Get to know more about her and another Nigerian youtuber we love, Temitope Ogundeji below:

To find out more about Ronke Raji, follow her on Instagram: @RonkeRaji & @RonkeRajiMakeup | Send an e-mail to: [email protected] | Watch her on Youtube: Ronke Raji