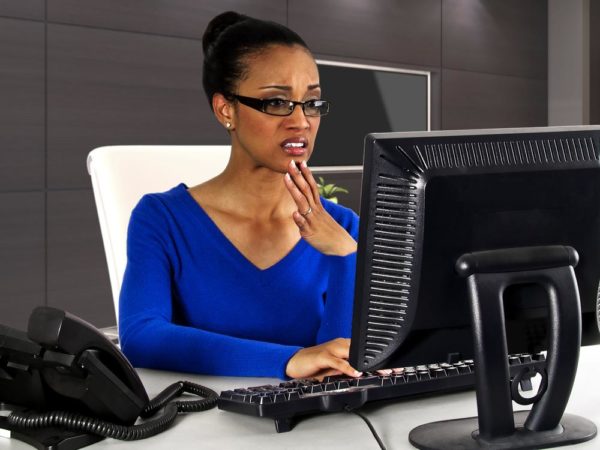 "We need to look into how to reach the core market woman in Isale Eko ,the vegetable farmer in Birnin-Kebbi, the trader in Asaba and other core / remote areas who are averred to new technologies or ideas."
This comment* was from my last article titled '3 Areas That Small Business Owners in Nigeria Need Tech Startups'. It was profound in its simple truth and really got me thinking. To rephrase it another way, "why are startups ignoring the majority of small business owners in Nigeria?" Sometimes it's easy to forget that Nigeria is a country with different types of small business owners. As the CEO of a startup (PrognoStore) myself, I was guilty of thinking first of people that are not 'averred to new technologies or ideas'. And thinking that way, may lead to excluding the vast majority of people that need technology and innovation to solve their pressing needs.
You might say hold on 'who says a product is not meant for them as well?'. It's not like anyone is stopping them from buying the product, right? Well, it doesn't quite work like that. Products/services are usually made with a specific type of customer in mind. This specific customer is pre-determined through customer/buyer persona. And the way the customer discovers the product is also mapped out by crafting a customer journey. This means for start-ups, customer persona tells them who their targeted customer is, while a customer journey tells them how the customer arrives at the decision to purchase. It's all very deliberate. In most cases, the customer persona chosen excludes the majority of Nigerians. The preferred one always seems to be upwardly mobile, tech savvy, high earner and literate. That's just how it works.
Now before I'm accused of making sweeping generalisations, there are indeed startups reaching out to everybody. For instance, payment startup Paga is doing an excellent job making it easier for people to pay and get paid. Road Preppers is another good example of a startup tackling a problem faced by majority of Nigerians; reliable road information. Their service allows for community collaboration to provide best routes, fare quotes and transport/driving directions. A young startup, but definitely one to watch.
However the reality is that in Nigeria, the opportunity presented by our infrastructural problems is a double edged sword. On one hand, there's no limit to the impact that a new product or service can have. On the other hand, because there's such a wide gap in market needs, startups have to pick and choose who they serve.
So here are the 4 reasons start-ups neglect majority of Nigerians:
Lack of purchasing power
If you have a product targeted to provide solutions for the 'vegetable farmer in Birnin-Kebbi', can he afford to pay for it? The sad reality is that startups will prioritise for the segment of customers that can afford to pay for their product or services. This means that some customers will be excluded simply because they can't afford to pay for it. To state the obvious, people will rightly prioritise the basic amenities such as food, clothing, housing etc before paying for a non-essential product/service from a startup.
Lack of internet connection
Good and reliable broadband access is not compulsory for startups to deliver their products/services. However the internet is the preferred method that start-ups reach the market, deliver their products and get paid. This means that if 'the trader in Alaba' is without access to good and reliable internet connection, the chances of him hearing about solutions to his problems are slim.
Technological/Design challenges
It's actually 'hard' to build an 'easy' to use product for people not familiar with technology. Thinking about how many times I've had to show my mum how to 'use' a phone, has made me determined to build a product anybody can use. But in reality, this is not an easy task. Startups sometimes miserably fail in designing a product that is easy and simple enough for anyone to understand, while at the same time powerful enough to solve their needs. It's a tough one.
Difficult to reach
Startups by nature are very scrappy. There's never enough money to do all the things they want. So it's only natural that they concentrate on urban areas, which are easily reachable and probably neglect the potential customers living in 'core/remote areas'. This is further compounded if people living in the remote areas lack internet connection (see #2). This means not only are they hard to reach, they might not even be aware that there are available solutions.
Now you might be unhappy about this sad state of affairs. Or maybe even angry. But I'm actually optimistic that more startups will start providing solutions which will benefit all or majority of Nigerians.
Here are 4 reasons why start-ups will start focusing on reaching 'the core market':
High purchasing power
The 'market woman in Isale Eko' who has owned a store for the last 20 years is probably a millionaire in dollars! She can afford to pay for any product a startup has to offer with only one simple condition; it's easy to use. Make it easy for her to use and you break the greatest barrier to adoption.
By the way 'Isale Eko market woman', my startup PrognoStore is coming your way soon. It's a simple Point-of-Sale solution to run your store. And dear readers, if you want to help in spreading the word about PrognoStore to your own clients, join me here.
Diversified market
An airline sells first class tickets and economy class tickets on the same flight. A startup will have an advantage by diversifying its customer's base along product lines. Of course the ability to do this will differ from each startup and care has to be taken not to cannibalise yourself in the process.
Increase in valuation
Generally startups value can be viewed as a function of revenue (eg gross merchandise volume for eCommerce start-ups), users (eg active monthly users for a payment startup) or combination of both revenue and users. This means that a firm which is able to increase its customers/users numbers will likely benefit from an increased valuation.
Competitive advantage
Now Mr or Ms CEO, remember how you sometimes dreamt that you could 'own' the market? Well, how can you do so if you ignore a huge chunk of Nigerians? This is your chance to corner the market, win mindshare and truly own the market. You can only do this by catering for the majority. Go for it!
In summary, there are indeed various well documented problems Nigerians are facing. However this provides a unique opportunity for tech start-ups to impact the life of many. Solving these problems is a work in progress, but examples of Paga, Road Preppers and PrognoStore (soon to launch) gives us confidence that the work has started
*Thanks Lekan O for your comments. My dear readers, I always want to hear your thoughts so please let's continue the conversation in the comments below.
Photo Credit: Dreamstime | Innovatedcaptures