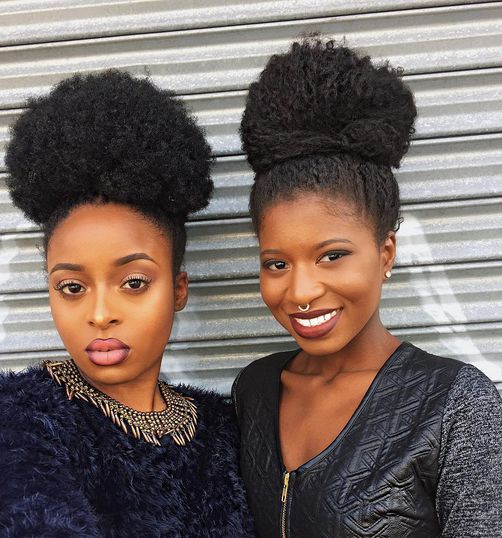 Over a week ago, we introduced to you to Nigerian Natural Hair Vlogger & beauty enthusiast Ronke Raji's new Natural Hair series. Click here for the 1st and 2nd videos.
Today, we are sharing more videos featuring naturalistas with long tightly coiled natural hair and soft curly natural hair.
For our fabulous natural-haired ladies with long, thick, coily natural hair, we have Temitope Ogundeji of NaturallyTemi. In the video she shares how she co-washes her hair, how much moisture her hair needs, when she shampoos, products she uses, her techniques for handling her type of hair, what being natural means to her and more.
Watch!

Secondly, we have Jacqueline Scott who has soft curly natural hair. She's been natural for most of her life and has mixed coils. She doesn't exactly have a routine, but always wants her hair to be clean. Jacqueline usually co-washes, and always uses coconut and argan oil on her hair.
She definitely advises you not use heat on your hair and says the hardest part of being natural is not being able to have you hair out when rocking a weave.
Watch!

Photo Credit: @RonkeRaji (Instagram)