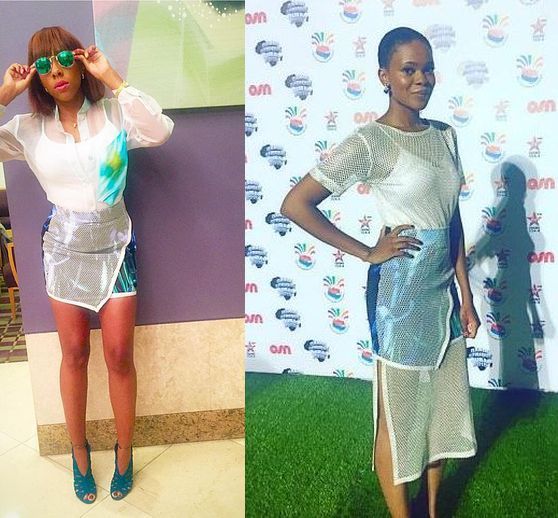 Hello Style Lovers! It's time for another BN Pick Your Fave.
Today, it's the battle of the TV personalities – Fade Ogunro & Zainab Balogun in streetwear from Sanusi Lagos.
Check the out!
Fade is currently in Milan, Italy getting ready to attend the 2015 European Music Awards. While there, she has been posting loads of photos showing she's having a fun and fashionable time. In one of the photos, we see her in a Sanusi Lagos textured skirt that we're sure we've seen somewhere else.
Fade paired her skirt with a sheer white shirt and back heels. Now, she's ready to hit the town.
EbonyLife's Zainab Balogun was recently in Dubai covering the Dance Afriq concert. For the night of music and fun, she rocked 2 pieces from Sanusi Lagos. One is their white meshed kaftan over which she rocked their textured skirt. We love how she put her outfit together. Check her out below;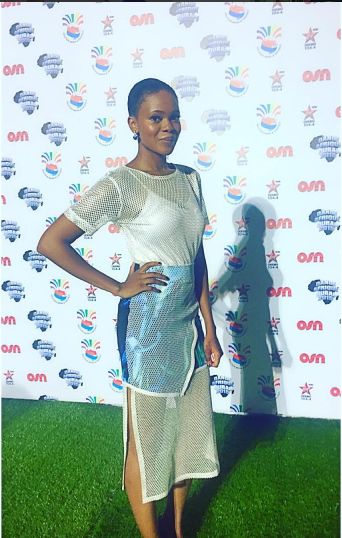 So stylish BNers, who rocked the skirt better.
Photo Credit: @FadeOgunro | @ZainabBalogun (Instagram)