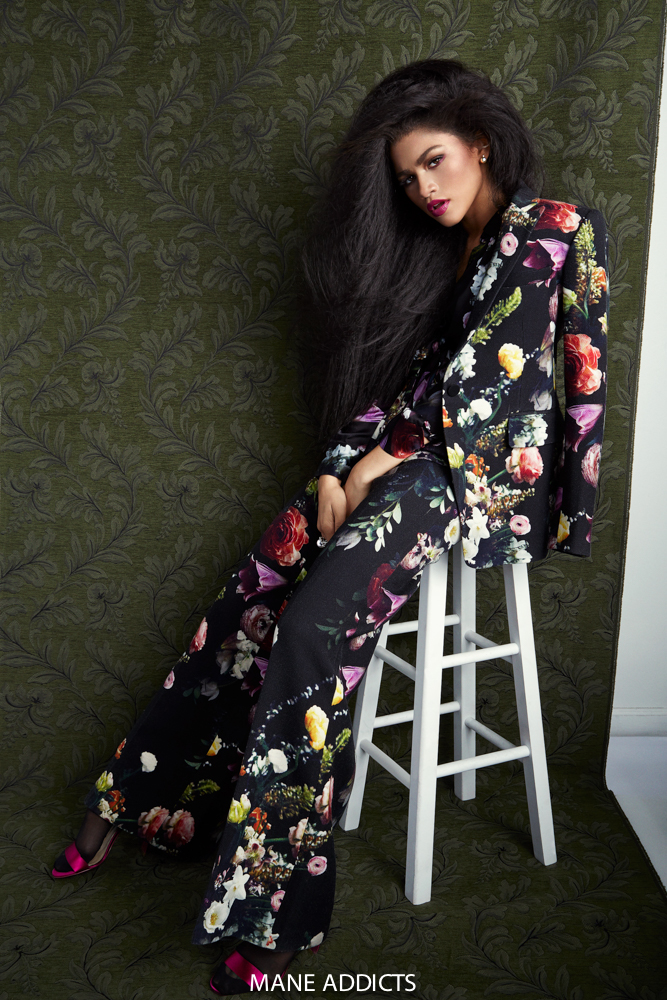 Beauty website, Mane Addicts has a new muse, and it is the red carpet-slaying, actress and singer that is second to none, Zendaya.
For the shoot, which portrays Zendaya's prowess when it comes to hair and makeup, they take her through different decades of beauty. According to celebrity hairstylist, Larry Sims, "Zendaya is fearless. She's a creator's dream. Inspired by Cher, we wanted to create the bone straight, parted down the middle, chic vibe. It could be described as a modern day Janis Joplin. We kind of did a version of this at the AMA's a few years back when she wore an all-white ensemble, but we haven't revisited it for quite a few years."
Larry created various looks for her and we are loving them all!
Check on it!
The first looks is very sleek and long; the hair strands almost look lightweight. To create the look, Larry used a spray from Got2B called Guardian Angel. "You spray it on sections from root to tip and it fights frizz, gets the hair super bone straight, and it looks so smooth. I like to use it with the H2Pro flat iron."
We love her striking makeup that adds even more luxe to the entire photo.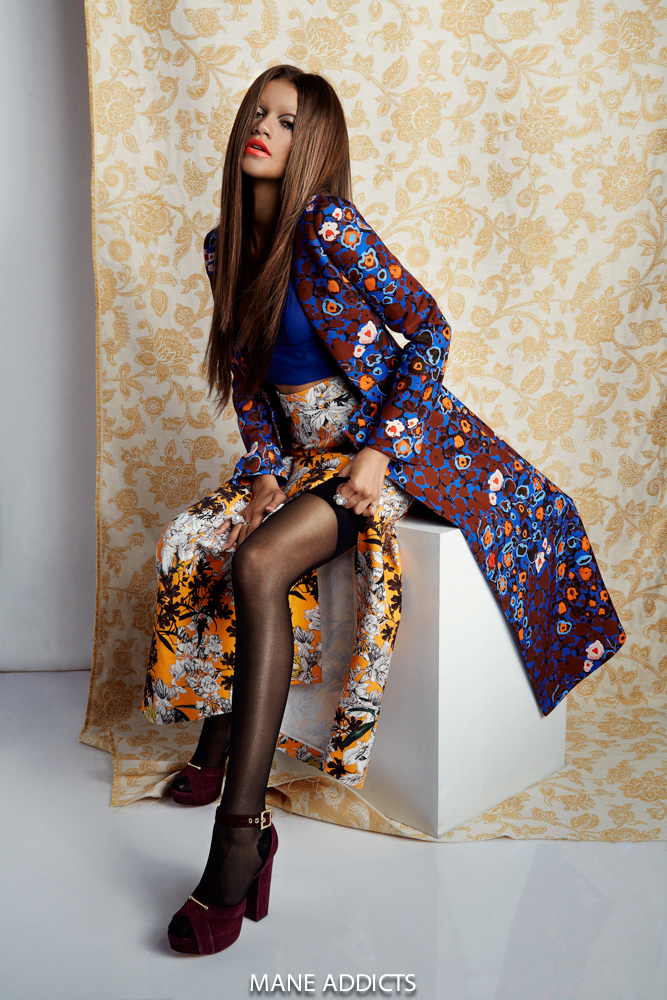 Look 2 might be our fave! Inspired by shapes and textures, Zendaya rocks a tapered 'fro created using clippers and shine spray. Larry said,"For this kind of shape, it needed to be really defined, and I wouldn't have been able to sculpt it the same way with shears. There's a symmetry you can create really well to get those perfect straight lines with clippers."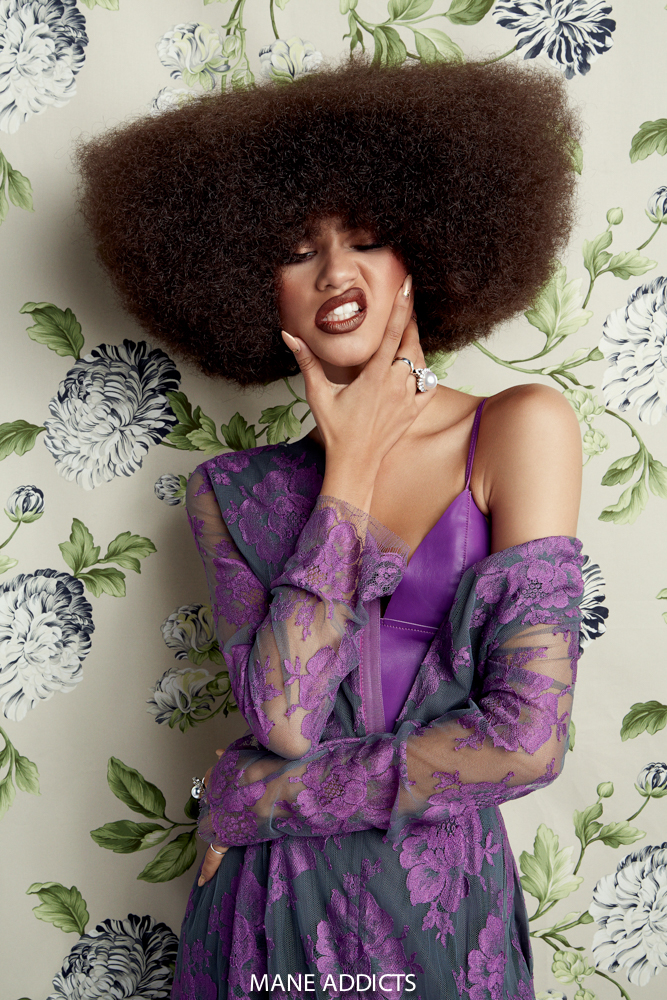 How about we throw some Brooke Shields & Diana Ross inspiration into the mix? Using 2 wigs, Larry cut this big and wild hairstyle int shape and secured them with pins. "I used color spray in Zendaya's hair to blend them with the wigs. We teased it with the height and just went there! Threw a little wind on it and it was good to go!"
Her floral pantsuit has definitely got our attention, and we are sure Diana and Brooke will be proud.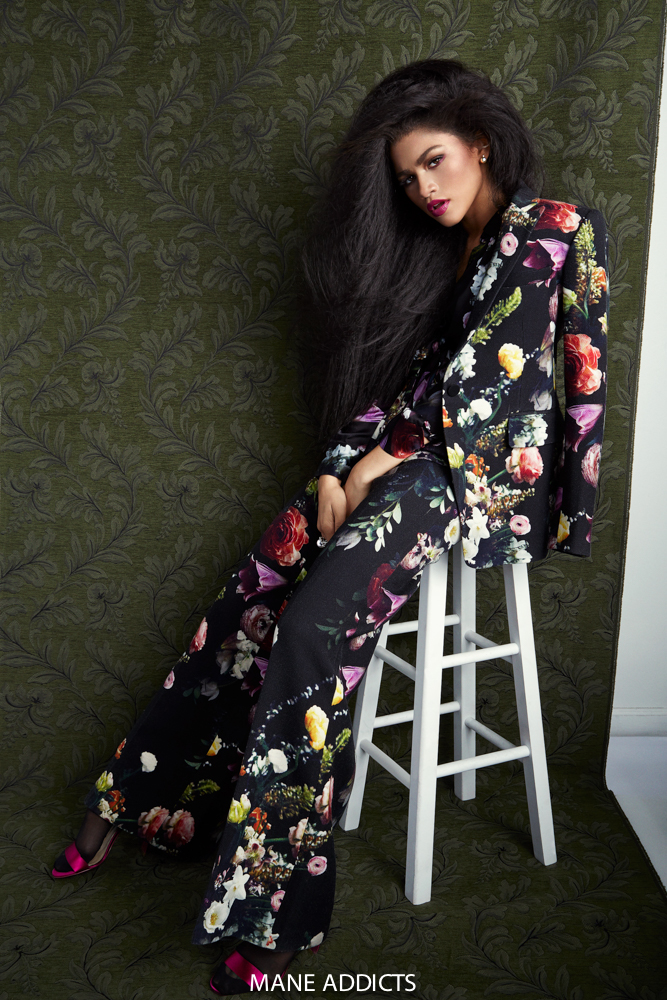 And the final look is all about Grace Jones. "It was an old style, a high top fade. It was an homage to the era Zendaya grew up in. She's so in tune with what's new, what's fashion, but the high top fade is so left from what she's done before."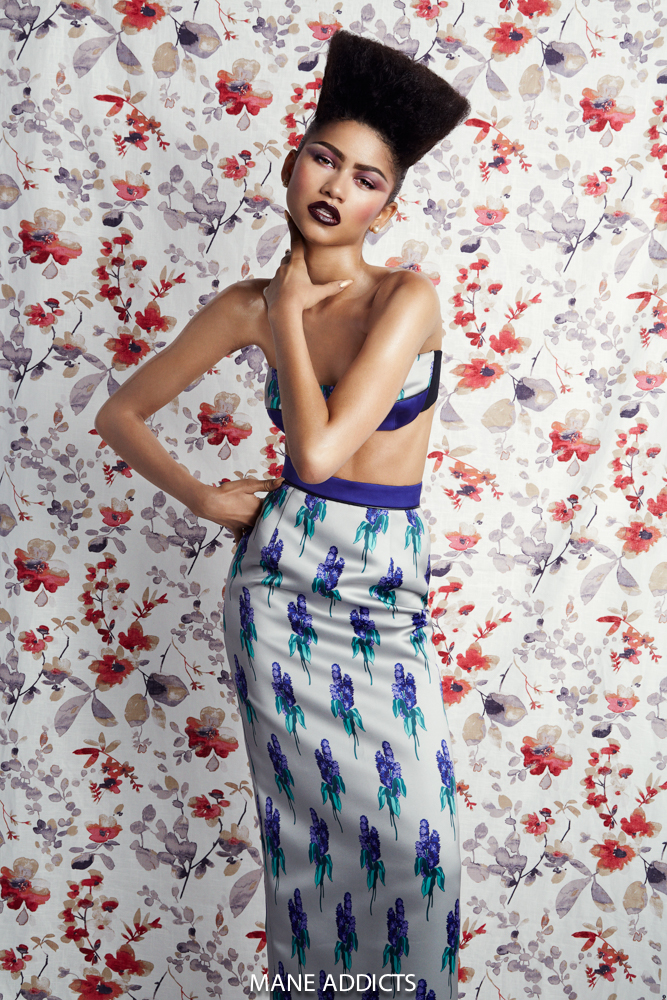 After the shoot, Mane Addicts asked a question we would have asked ourselves – what advice would she give teens who want to experiment with their looks? To which she answered – "Go for it! With beauty and fashion, I think everyone should just try to create their own. Don't try to fit into a mold that doesn't exist. We each have our own form of beauty, and that's really special." Well said!
To see more images and read her interview with Mane Addicts, visit ManeAddicts.com.