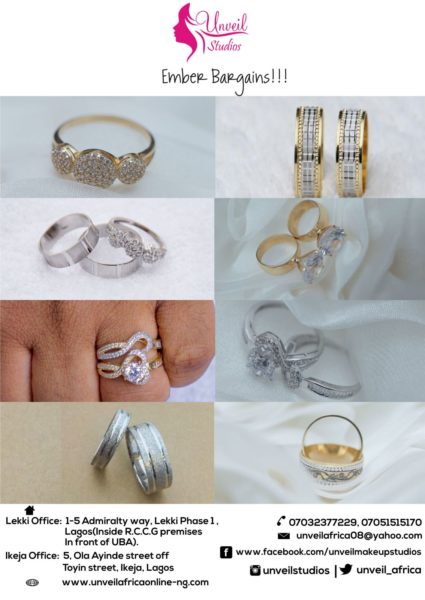 What's your bargaining power? Getting married from the month of October? The deal is simple… The bargain begins now on all our wedding rings. We have exceptionally quality rings to suit your pocket, beautifully refined with a taste of quality.
Unveil stocks the best 18carat wedding bands, proposal rings, engagement rings, eternity rings, not leaving out our pearls,birthstones and diamonds… Just name it. Take advantage of it now at our ikeja office- 5 Ola Ayinde street, infront of customs by Toyin street round about,Ikeja, from 9.30am to 6pm on Mondays to Saturdays.
For enquiries please call 07051515170 or add us on bb: 7FD43565.
_________________________________________________________________________________________________
Sponsored Content