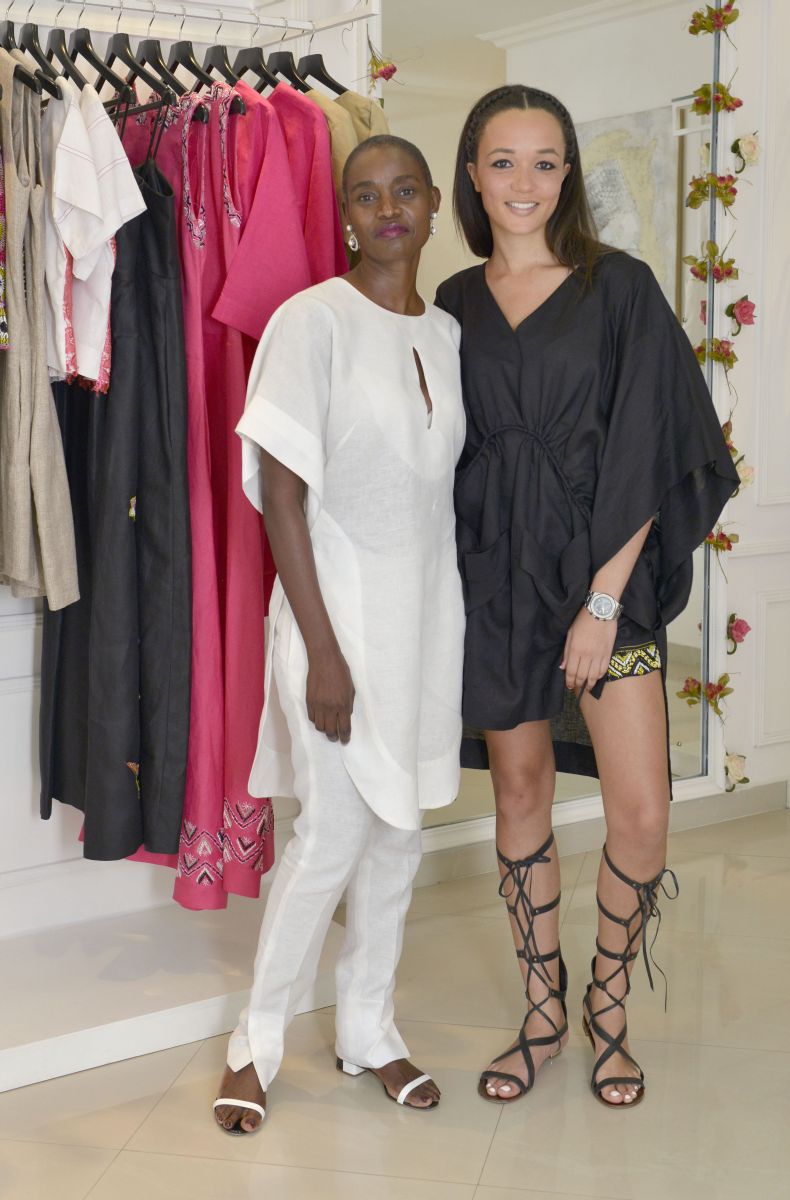 On Saturday 10th October 2015, luxury lifestyle store, Temple Muse, launched the much anticipated collection – 'Inflorescence' by Ere Dappa.
The fashion brand & designer, known for her intricate bead work on wax print and impeccable fit, has given new and devoted customers a new facet to her design aesthetic, by unveiling a selection of fine Italian linens in an array of sorbet colours adorned with floral beading.
The designer was on hand at the event, as well as industry professionals, designers, fashion enthusiasts and more, to offer advice and detail the stories behind the beading on the garments – like how the beading on the pieces were inspired by ancient Japanese artworks of botanical gardens.
They also enjoyed canapés and signature Temple Muse cupcakes accompanied by chilled champagne from Veuve Cliquot.
View images from the even below;
To find out more about Temple Muse, visit their website: Temple-Muse.com | Visit them at 21 Amodeu Tijani Close, Victoria Island, Lagos, Nigeria | Follow them on Instagram: @TempleMuse