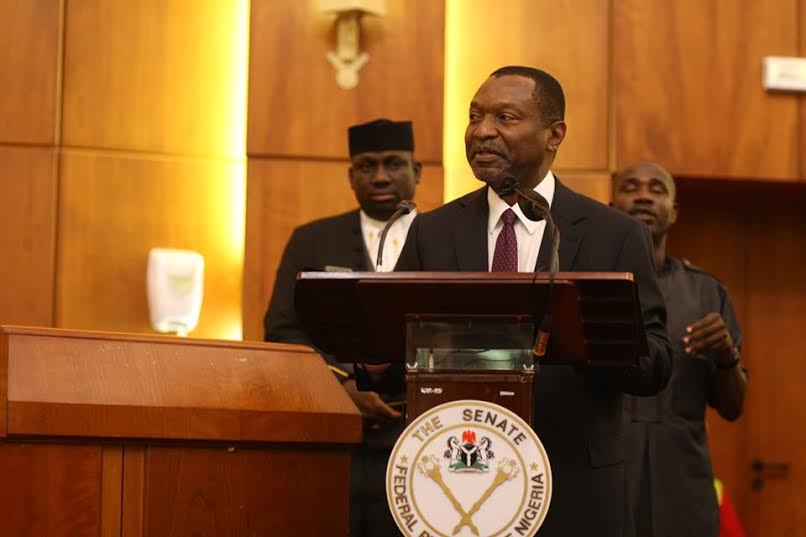 Day 1 of the Ministerial Screening in Nigeria's Senate was a very interesting one! Nigerians were glued to their TV screens as NTA broadcast the proceedings LIVE.
The exercise continues tomorrow with high profile nominees such as immediate past Lagos State Governor Babatunde Raji Fashola set to be screened.
Twitter and other social networks were buzzing today as Nigerians cheered and jeered the Ministerial Nominees in the Senate hot seat.
Senator Udoma Udo Udoma
Dr John Kayode Fayemi
Chief Audu Ogbeh
Dr Christopher Ogbonnaya Onu
Dr Osagie Ehanire
Lt. Gen. Abdulrahaman Dambazau
Alhaji Lai Mohammed
Amina Ibrahim Mohammed
Engr. Suleiman Hussaini Adamu
Mr Ibrahim Usman Jibril
Buzzworthy Quotes
Except you're into cocaine or some very harmful drugs, you can't make profit with Nigeria's high interest rate – Ogbeh #MinisterialScreening

— P.M.News (@pmnewsnigeria) October 13, 2015
"I will be Passionate, Committed and Patriotic as I was when I was in opposition if made a Minister" Lai Muhammed #MinisterialScreening — NTA News (@NTANewsNow) October 13, 2015
#OgbonnayaOnu:You have copies of my resume.I will nt talk much about myselfbut about the problems facing the country #MinisterialScreening

— The Guardian Nigeria (@NGRGUARDIANNEWS) October 13, 2015
So who came out on top and who fell flat? You tell us.