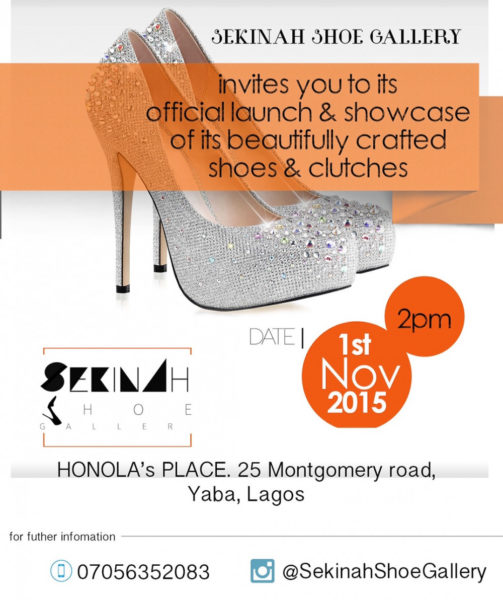 Please join us at the official launch of Sekinah Shoe Gallery, a premium shoe, clutch, bags and accessories store.
Date: Sunday, November 1st 2015
Time: 2 PM
Venue: Honola's place, 25, Montgomery road, Yaba, Lagos
Refreshments, discounts and gift bags will be available for our beautiful shoppers.
Dress code: Simply Stylish
For enquiries, call: 07056352083 | Instagram: @sekinahshoegallery
Please be our guest!
Adedeji Abidemi
Brand Consultant
08133417179
_______________________________________________________________________________________________
Sponsored Content