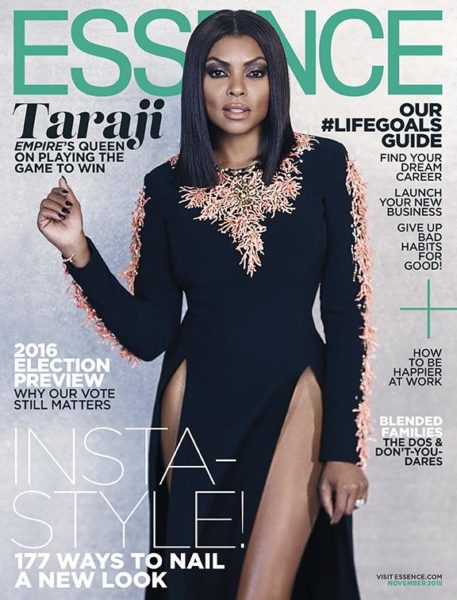 How can anyone not love Taraji P. Henson? She's got style and she's got sass!
The 'Empire' queen is on the cover of the November 2015 issue of Essence magazine looking all sorts of fab in dark makeup and a stunning form-fitting black Fausto Puglisi dress with amazing beading and slits
This is a first look at the magazine's latest issue and we can't wait to get more details as well as get a look into the editorial spread.
Surely it will be fierce.
In the magazine she talks about 'Empire', her rise in the industry and the seriousness of her craft.
What do you think of the cover?