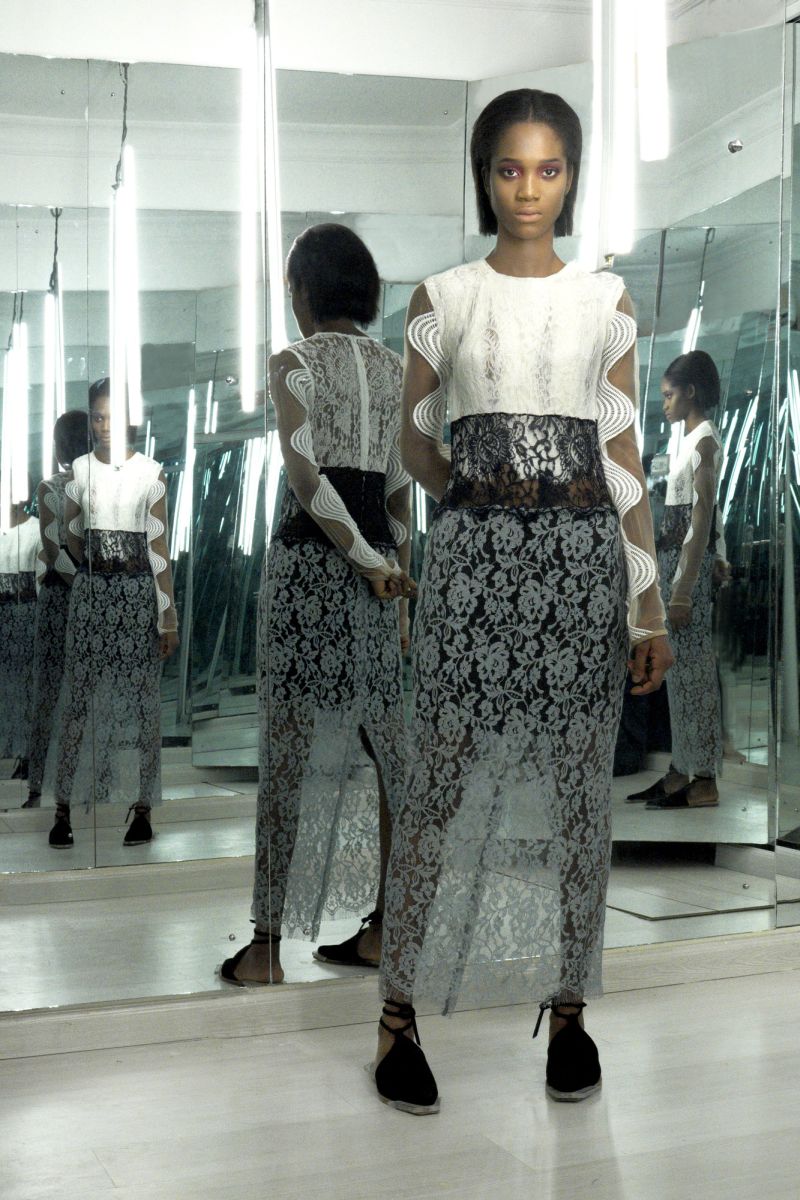 Oh happy day!
The highly anticipated Spring/Summer 2016 collection by Designer, Amaka Osakwe of Maki Oh is here, and we are loving it.
According to an exclusive press release, the collection was 'inspired by the absurdity of life, and explores the ideas of finding purpose through actions of futility.' For the S/S 2016 season, the Maki Oh woman is reflective and questions the nothingness and meaning of life.
The pieces themselves carry meaning of their own. The silk satin 'adire' wrap dress has 2 distinct patterns – they portray the wave of ups and downs, and the chaos of life represented in the "jagajaga" (scattered) print.
The brand says – "This restrained surrender, expressed in the colours and fabrics this season, sees the use of  rainbow-coloured  waves, held together with the deep blues of adire. Blacks and blues converge with bronze, orange, fuchsia and florals, but are halted by blood reds which pierce for answers."
The collection was exclusively debuted on Vogue.com with words by writer, Maya Singer. She wrote on the collection – "Osakwe is a designer with an urgent need for her clothes to mean something; this time out she encompassed that meaning in looks that were her most wearable yet."
Each piece is a statement maker and shows off strong aesthetics like the Adire print, fringe detailing, asymmetrical hemlines etc, signature to the Maki Oh brand.
View the cull collection below. Read more from Vogue.com here.
To find out more on Maki Oh, follow them on Instagrm: @Maki.Oh | Send an e-mail to: [email protected]