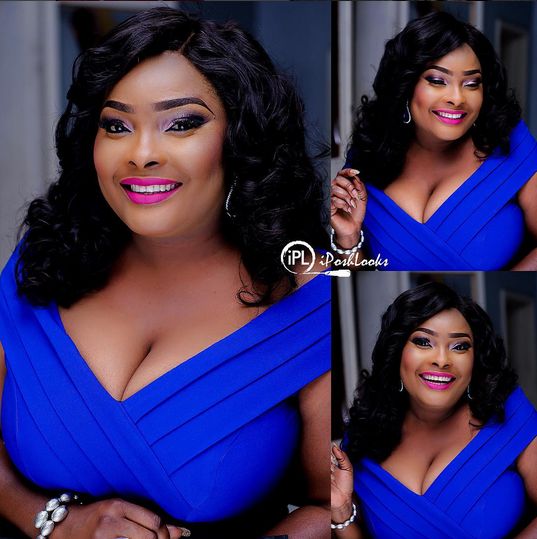 Yoruba movie actress Ronke Odusanya looks so happy and pretty in these makeup photos!
She called upon makeup artist, Ifeoma Adefemi of iPosh Makaovers, to get her dolled up for the OOU Fashion Awards about a week ago, and clearly loved her makeover. By the way, she won the award for 'The Most Fashionable Actress'.
Ifeoma created a very pretty look for the actress which featured a bubbly pink lip, peachy cheeks and statement eyes. Ronke rocked the look with a lovely blue dress paired with silver accessories.
She must have been very pleased with her look, as a few days after she called upon the MUA again to get her ready for a wedding. With silver glittery eyes and a bold red orange lip, her makeup look is definitely a win.
Photo Credit: @iPoshLooks | @RonkeOdusanya (Instagram)