Black Mistique Whisky, a premium whisky brand from the stable of Grand Oak Limited, a leader in the wine and spirits market in Nigeria partnered with Lagos Polo Club last weekend to add spectacle to its monthly Happy hour event.
Happy hour is that time when the club members come around to relax. It was however transformed to a night of fun and excitement as they were treated to the refreshing taste of Grand Oak's new premium alcoholic brand BM Whisky. Both visitors and club members enjoyed an exquisite special experience as they were served BM Whisky.
The participation between Black Mystique Whisky and polo club was made possible by corporate leisure limited. BM Whisky was launched into the Nigerian market during the 55th Independence anniversary celebration and the brand has been making waves in the Nigerian spirits market.
Speaking at the Polo Club event, Promotion Manager, Grand Oak Limited, Kate Akeju said "BM Whisky is a premium Scotch whisky and we are here to ensure the guests are comfortable while providing refreshments for the club members". She further mentioned that "BM Whisky will continue to be a leading whisky brand at high-class events in Nigeria; we are in talks with more premium bars and clubs where we can showcase the brand. We wish to use this opportunity to thank the Management of Polo club, they were so warm and receptive".
See photos below: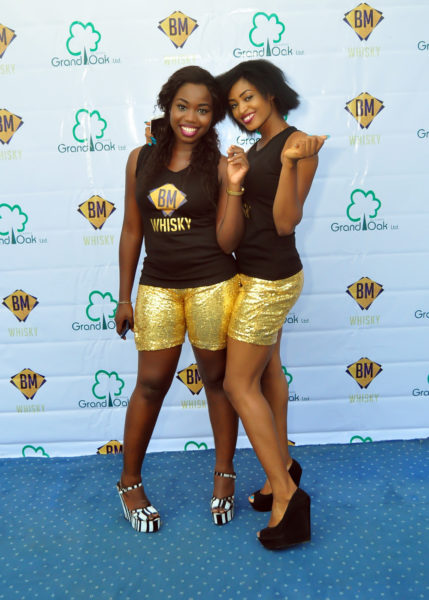 Proprietors and patrons have the opportunity to light up their bars and clubs with Black Mystique Whisky, which is the true spirit of the night. It is a premium blended with the finest scotch and select Indian malts for a discerning taste.
Click here to join the conversation: http://gol.lexcelgrp.com or www.facebook.com/BlackMystiqueWhisky.
_______________________________________________________________________________________________
Sponsored Content