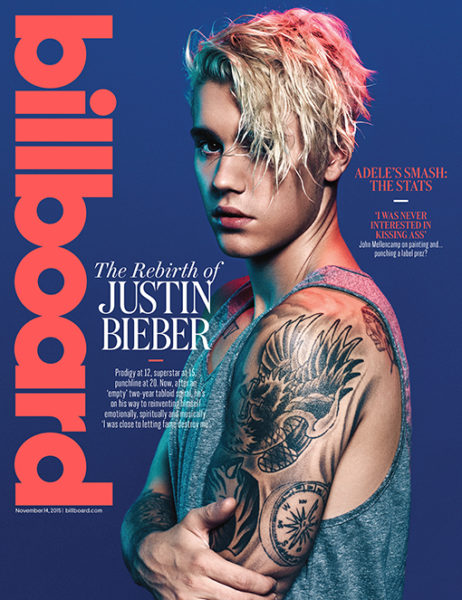 Justin Bieber is on the cover of Billboard magazine's latest issue and in the magazine the 21-year-old entertainer talks about everything from his full frontal photos that leaked online to his relationship with Selena Gomez, friend Kylie Jenner and more.
Read excerpts below.
On his full frontal photos: "I do feel the photo was an invasion of my privacy. I felt super violated. My dad made light of it, but I don't think that's sick and twisted. It was funny. Dads are going to be dads."
On Selena Gomez: "I'm proud of the woman she is today…When you love someone that much, even if something comes between you, it's a love that never really dies."
On Kylie Jenner: "Look at her world: She has been living on TV since she was a kid. Every time she's looking around she sees a camera, and that's affecting how she's thinking and how she's perceiving people and why she has to do certain things … Situations that happen taint your mind, especially in this industry. Especially for girls."
For more from Justin, visit Billboard.com.