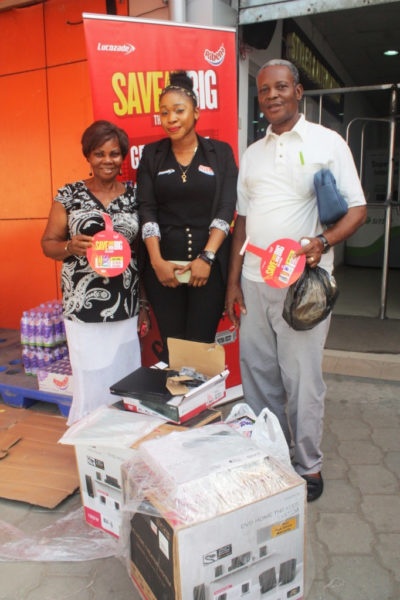 When the promo ambassadors first stormed the shops to surprise lucky winners, most shoppers didn't even know what was happening. One of the lucky winners, Theophilus Ibadu was with his kids just to shop in his favourite store as usual only to be spotted and approached by the promo ambassador who rewarded with him a home theatre instantly for purchasing the required amount of Lucozade and Ribena.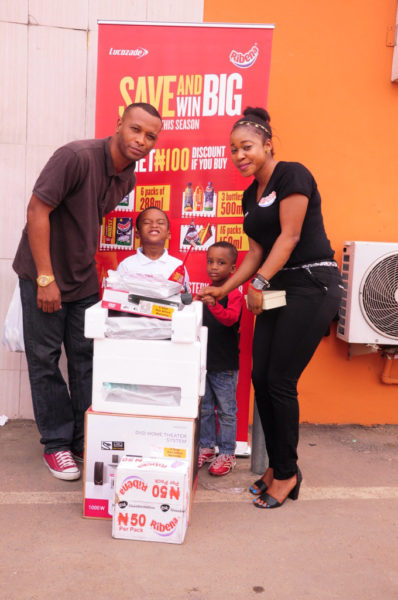 You can just imagine the excitement when the lucky winners were gifted the surprise rewards. He told the Lucozade and Ribena crew "I just came to do my usual shopping because my kids wanted a bottle of Ribena and now, I'm going home with a home theatre, thanks to Lucozade and Ribena".
Five more weeks to go and there are still over 200 more winners to emerge! Do you want to get spotted and rewarded with fabulous prizes? Don't be left out, participate in the #SaveAndWinBig promo today! Visit your nearest store and purchase either 6 packs of Lucozade or Ribena 288ml or 2 packs of Lucozade or Ribena 1Ltr or 3 PET bottles Lucozade or Ribena 500ml and you could walk home with fabulous prizes.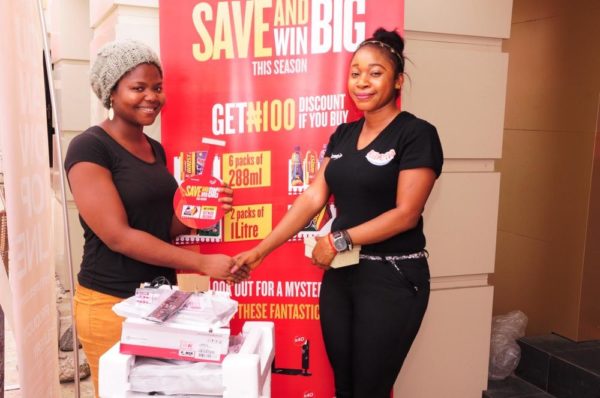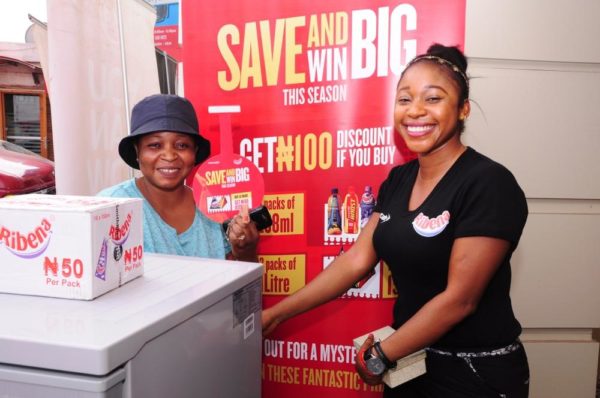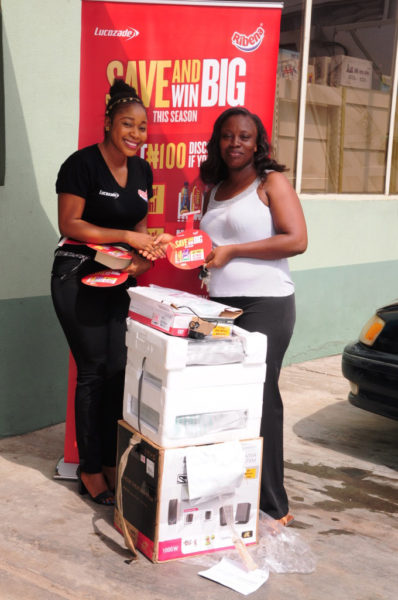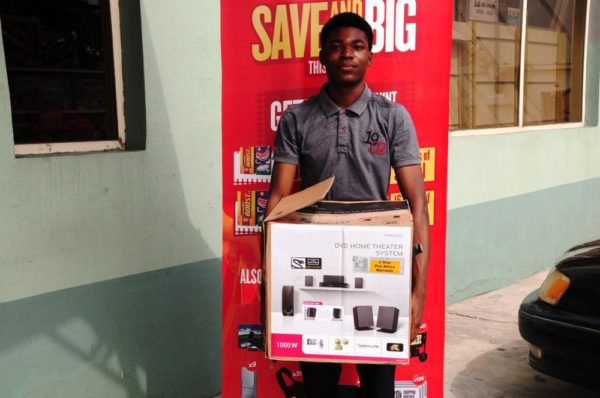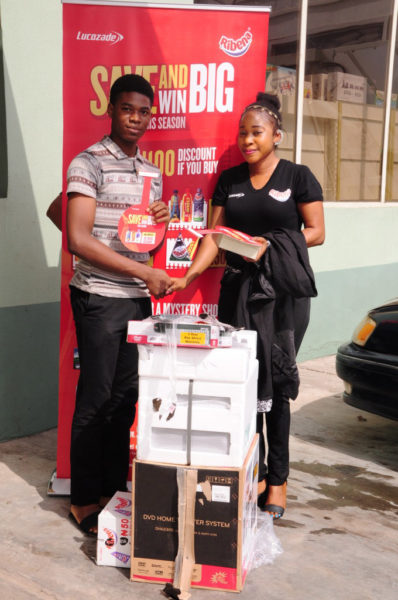 Also, everyone who buys the required quantity will get a discount of N100. So every shopper is a winner!
See posters and fliers for more details.
Terms and condition apply!
________________________________________________________________________________________________
Advertorial– Sponsored Content