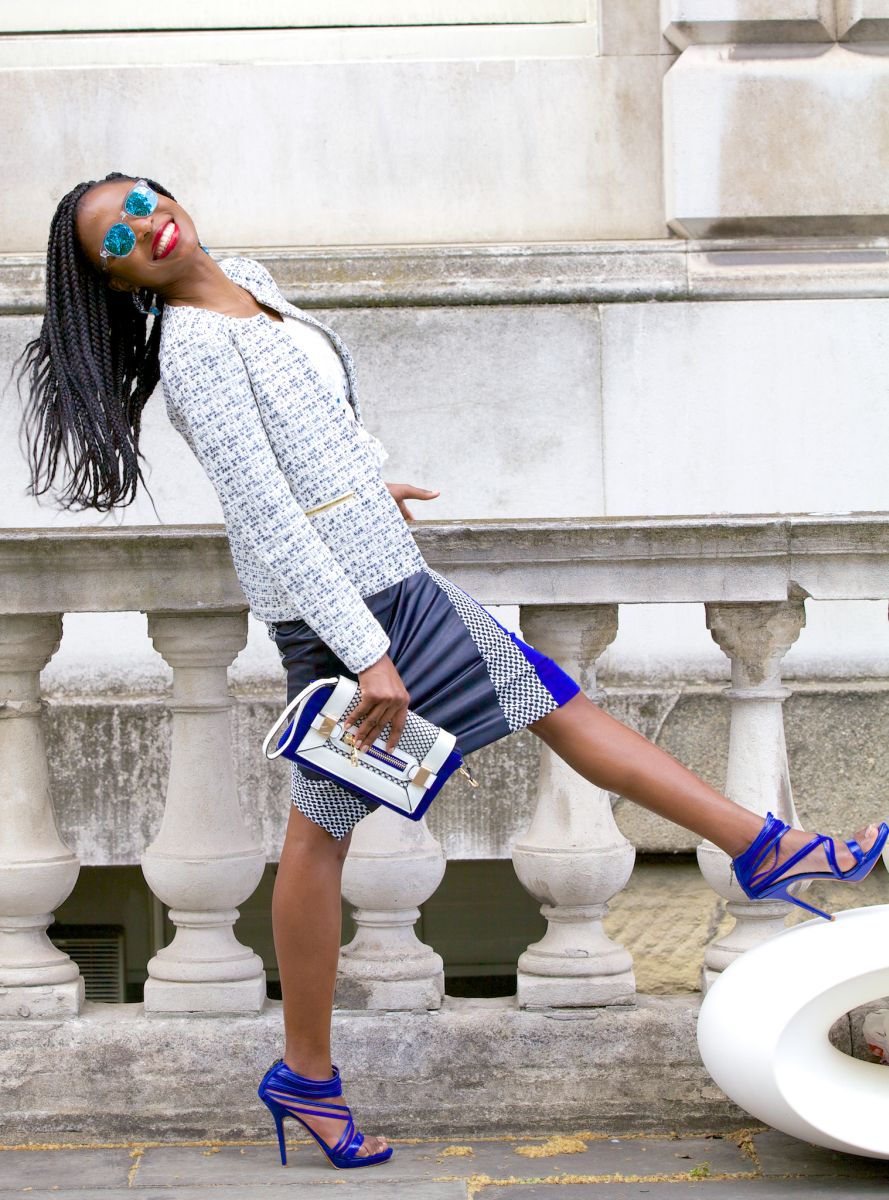 "Create your own visual style. Let it be unique for you and yet identifiable for others" – Sumbo Taiwo
It's time for another fabulous edition of My Style – our monthly BN Style feature that aims to celebrate the unique style of our amazing BN readers.
The My Style page is all about showing how diverse and universal style can be. Style is individual, unique and fun and is a personal representation of how each person expresses their take on fashion; so BN Style watchers let's appreciate his unique style. 🙂 Enjoy!
***
Today's My Style star is a chic, fun and flirty fashion lover who hails from Nigeria and several other parts including Ireland. Sumbo is a bubbly stylista who wants to impact women, especially those of ethnic minorities,whose style is easy, laid back with a girly spin, and we had a blast putting this post together.
Sumbo Taiwo, who is also fondly called 'Sumbonita', is a Linguistics and German graduate from the University of Dublin. It took a while for Sumbo to find her footing; she did an LLM in International Commercial Law with the intention of pursuing a career in commercial law, but soon realized she had a different passion.
Her day job in property shares a room with her first love for fashion. She blogs on the side while working towards building her personal brand in image consultancy among other things.
Sumbo loves bargain shopping and had to do a lot of soul searching to find the perfect place where she finds things that are affordable, stylish & above all suits her personality.
Today, we are going to be learning a lot about Sumbo – from her favourite stores and what she can;t live without in her wardrobe to which celebrity stole her look and her style philosophy.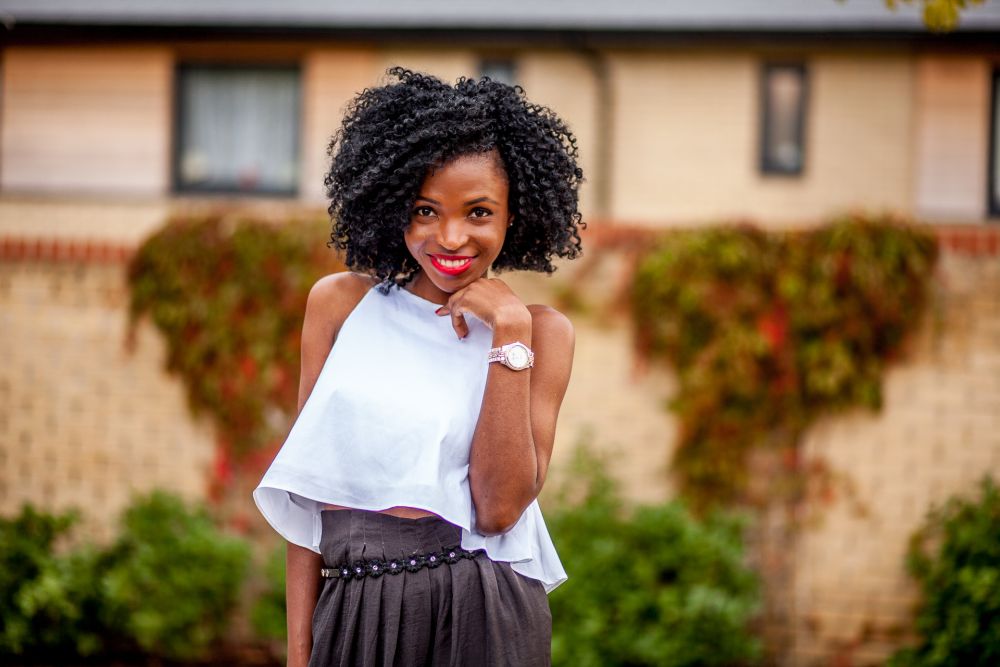 Enjoy!
My Style Is…
Creative & original. I love the creativity of putting together ensembles. I love the added charisma that well thought out clothes give, how expressive one can be with style and how one person's style can vary. I'm able to channel varying aspects of my personality through what I wear and how I wear them.
Where Style Meets Personality
I always want to look sophisticated and confident. I can be quite expressive and I generally say what's on my mind, and I think that shines through in my style.
I love vibrant colours and statement pieces that give off that quirky & edgy vibe – my style can be very eccentric. I am not afraid to try on pieces – if not to buy them, then to make an informed purchase.
Where I Shop Till I Drop
90% of my wardrobe is from River Island and Zara. Asos, Topshop, Oasis and Warehouse are also major contenders. Then comes the likes of H&M, Dorothy Perkins, Miss Selfridges, Bershka etc.
My Tresses
I love the curly 'fro. When I'm not rocking that, you'll find me in a full fringe or wavy hair parted in the middle.
My Makeup Code
I'm not very big on makeup so my go-to look is quite subtle. I usually have on foundation/powder, eyeliner and mascara, and of course the most important – eyebrows. Since I started blogging though I now try to make more of an effort, but for now don't ask me the difference between strobing and contouring.
However, for special events, I have professionals do my makeup.
How I Accessorize
I usually rock sunglasses, belts, shoes, handbags/clutches, scarves, snoods & hats.
I Own the Night
When it comes to dressing for the evenings or night time, it depends on my mood. I am a girly girl and I love to wear dresses, but I also love the creativity behind putting together separates. At least with that you never have to worry about someone having on the exact same outfit as you.
On A Regular Day
Shoes & Feet + Bag Life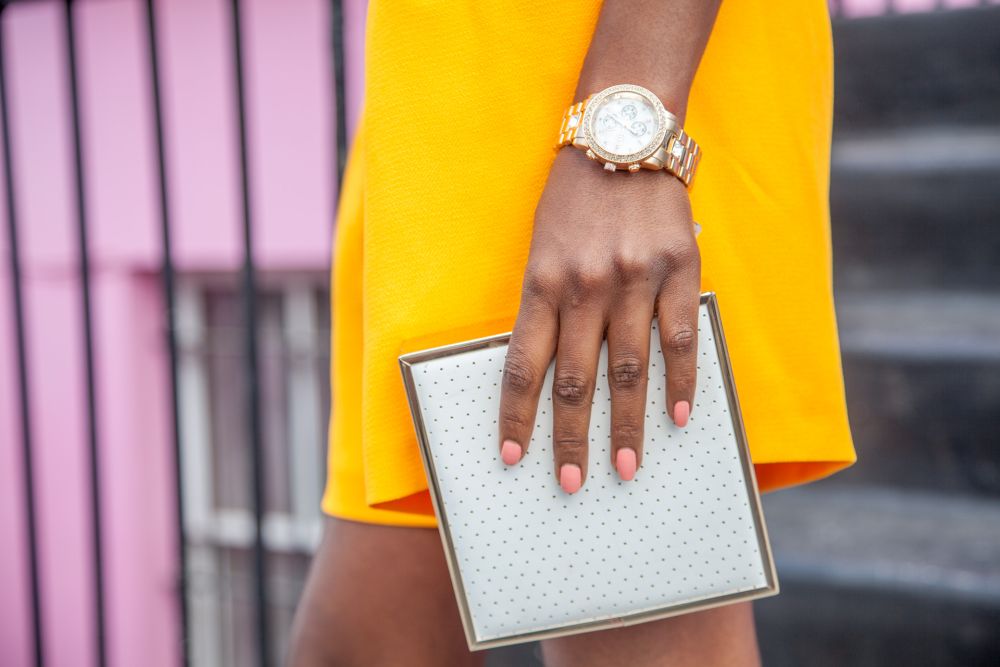 Getting My "Working Class Girl" On
When it comes to dressing for work, I always like to look the part – professional and sophisticated.
The Must-Haves for Every Girl
A pair of neutral heels to pair with any outfit and a befitting bag for almost any occasion. Every girl is different with varying body types, personalities, insecurities etc. So, I don't think there's a 'one size fits all' answer.
What I Can't Do Without
This depends on the season and the occasion. For Summer, I love wearing dresses, slogan t-shirts, plain tank tops, shorts and jeans in all shades. Although for Autumn, I would go for cropped tops and culottes.
White shirts/blouses, a solid blazer, a classic coat, brogues and a pair of heels are also important for me. Oh, and definitely anything lacey…I'm obsessed with lace.
I Love Coats!
Advice For Other Style Lovers
Always make it as personal as possible. Your style is 'you' describing 'yourself' with clothes rather than words. Don't focus too much on what's trending but rather what's befitting for your body and personality, and of course the occasion.
Also, try out things and experiment in your closet till you nail and own it!
If I Could Steal A Celebrity's Wardrobe
I'm sorry can I pick and mix? Suits' Jessica Pearson's wardrobe for work- very professional, feminine and uber-sophisticated. A mixture of Gwen Stefanie and Solange Knowles for down time. Gwen is the ultimate effortless cool girl – she just gets it, and Solange dares to be different – I love her quirkiness and how individual her style is.
Special Outfits, For Special Occasions
Which Celebrity Stole My Look
I don't really know a lot of Nigerian celebrities. I've become more updated since I joined Instagram and noticed there's a crop of very stylish ladies in town. If I have to pick one, maybe MoCheddah. She does a lot of co-ordinating with crops and pencil skirts that I like. And she seems to like culottes too.
Not sure if our styles are similar but there's something about Zainab Balogun. A stylish lady always stands out and it goes beyond what you wear. There's something about Zainab which she exudes in her style- bold, different and seems comfortable in her own skin.
I Think I'll Wear Wide-rimmed Pants Tomorrow
My Style Philosophy
Creativity, originality and elegance. In Orson Welles' words, "create your own visual style, let it be unique for yourself and yet identifiable for others". Jumping on bandwagons hinders people to see you and see how fabulous you can be.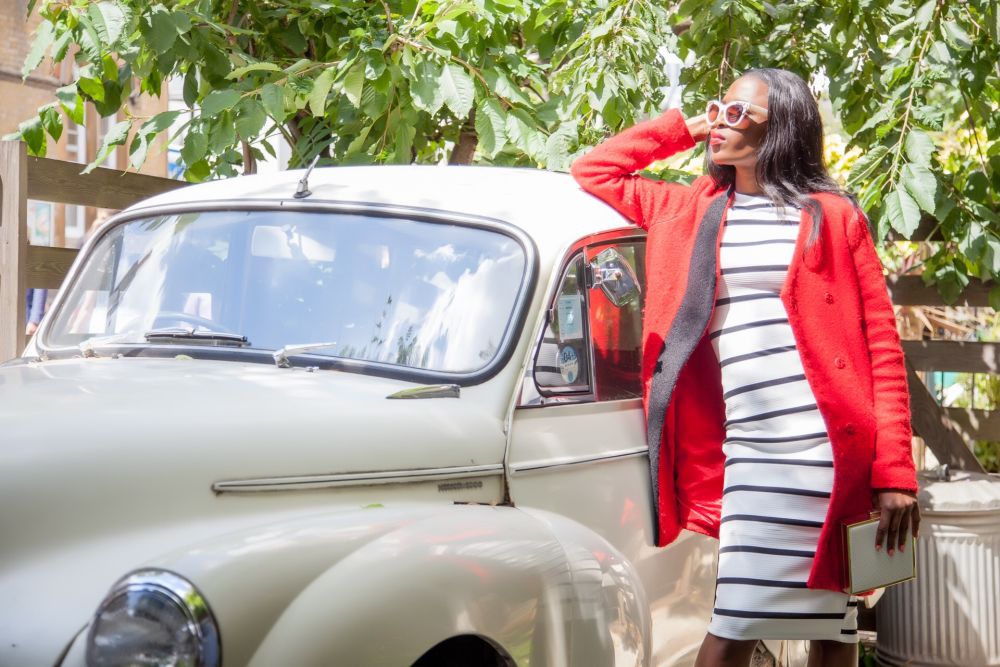 Thank you to Sumbo for sharing her amazing style with us. Follow her for more of her style on Instagram: @The_Emerald_Lass | Follow her on Twitter: @Emerald_lass.
________________________________________________________________________________________________
If you are interested in appearing in the My Style feature, simply send two pictures of yourself or that of a friend depicting a typical day and night look with a short summary of your style to style(at)bellanaija(dot)com. When your entry is approved, you will be required to send in more pictures and personal commentaries on your style or that of your friend as the case may be!