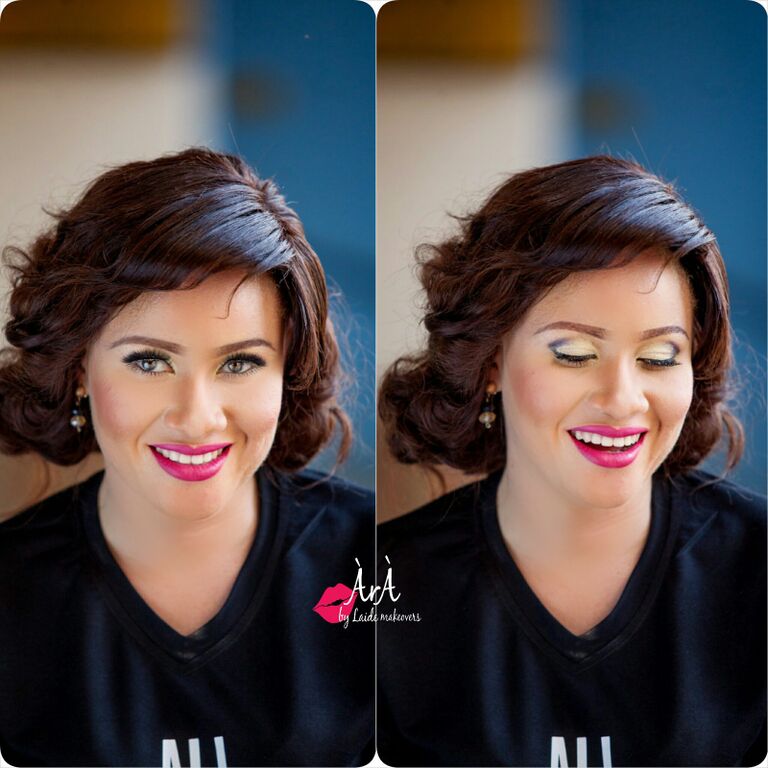 We have something special today – and it's going to help not just aspiring and expert makeup artists, but albino women everywhere who have run into difficulties with applying makeup.
Many makeup artists do not know the right products to use on albino women. In the end, many ladies with albinism might be frustrated by these poor attempts.
Nigerian makeup artist – Olaide Banjo (CEO, Ara by Laide) has teamed up with Onome Akinlolu Majaro's foundation – OAM Foundation which advocates and raises awareness for people with albinism. With the power of makeup, they are dishing out useful techniques and tips for albino women and makeup artists. They seek to not only show you the essential makeup products and colours to use, but to show amazing looks on all their models.
Here's what Olaide had to say on the collaboration;
"Makeup is something that every girl wants to know how to do. We all know albinos have very tender skin. While doing their makeup, you have to be extremely careful because any little pressure from your fingertips can redden their skin.

There is a lot of discrimination against albinos. They are called different names, and people forget we are all the humans despite our skin colour . I think it's important for albinos to note what suits them best, how to apply the right make up and which products to use, including ensuring it matches their skin tone and neck."
Check out the photos of the albino models. They look beautiful both with and without makeup.
To find out more on the OAM Foundation and makeup artist, follow them on Instagram – @OAM_Foundation | @OkagbareOnome
Photo Credit
Photographer: Damilola Onafuwa (Instagram: @DamilolaOnafuwaBTS | @Dolzzee)
Makeup: Olaide Banjo (Instagram: @AraBridals | @AraByLaide)
Hair: Bernard Smiles (Instagram: @BernardSmiless)