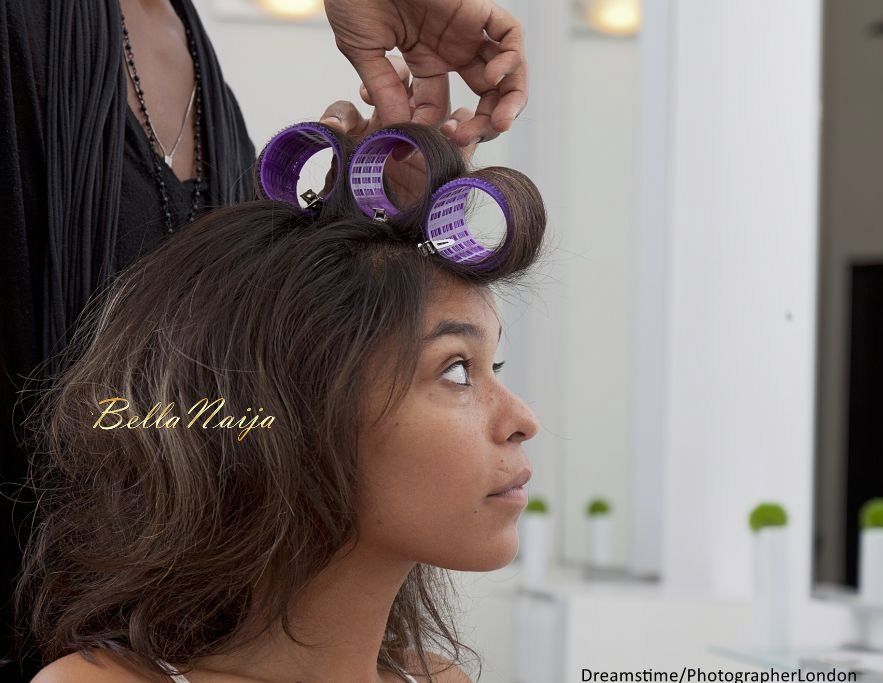 The poor state of customer service in Lagos, or rather Nigeria as a whole, is something everyone laments about. It's nothing new, but sometimes it can be so unbearable and ridiculous.
A while ago, I decided I was going to take care of my hair myself instead of going to the hair salon. I was simply tired of the way they treated my hair "anyhow". But then last week, I was so tired and my hair was so dirty, I knew I could not wash it by myself – so off I went to the hair salon close to my house.
*Insert deep sigh here*…this trip to the salon reminded of all the reasons why I dreaded salons. I could have gone to a more 'assuring salon' because I am sure not all salons are the same, especially those expensive high end ones, but why would I go to a 'big salon' just to get my  hair done?
My decision to go back to this salon however, reminded me of many, many problems I had encountered in the past at various salons.
First of all, my hair is quite long and full, so whenever they would see my hair, they usually wanted to charge me extra money or complain about how much stress my hair was going to give them. That's not all, they always gave me a headache when combing my hair. Whenever I would go to the salon and survive it, I always wondered how many strands I had left on my head. Sometimes I had to caution them or just grab the comb to do it myself.
Don't even get me started on how many times I've been forgotten under the drier, or how many times I've had to monitor my hair on my own while the attendants are "gisting" in a corner. I mean, am I the customer or what?
I remember the very first time I got my hair straightened with a hot iron – it was horrible. The hair stylist did not apply enough oil or heat resistant on my hair and my ends started to break off badly. Even till date I get very skeptical about using hot irons on my hair.
The worst cases have been those times I wanted to braid my hair – they've dealt with me. I would explain the hairstyle to the stylist and she would claim she knew exactly what I wanted. Then when she would start braiding, she would do something entirely different. I never understood what the issue was. And, the crazy thing was, when I would complain, she would still argue with me like she's the one who is right. In the end, someone always had to come take over and finish up.
I could go on and on, but if I did, we'd be here all day.
I believe everyone deserves proper treatment and services in exchange for their money. Maybe most of these people just don't realize that the success of their business depends on the standard of their customer service. If you don't treat your customers right, do you think they're going to come back to you?
I still have hope that change will come…question is when?
Have you had horrible experiences at any hair salon? If yes, then share then with me!
Photo Credit: Dreamstime/PhotographerLondon