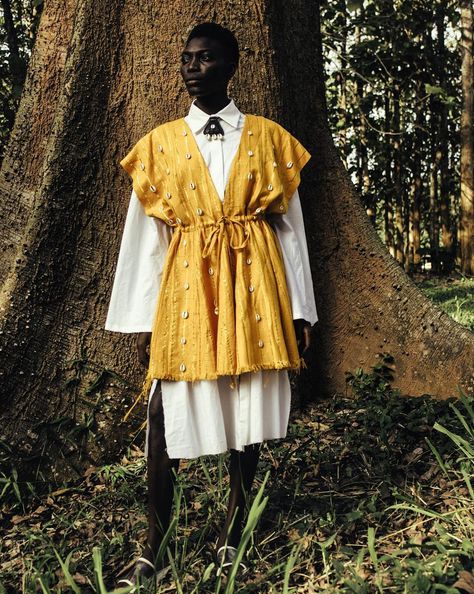 Get ready for some fashion!
 Nigerian womenswear brand, iamISIGO is here with its latest collection lookbook for Spring/Summer – "Modern Hunters" originally showcased at the Heineken Lagos Fashion & Design Week 2015.
The fashion brand, created by stylist & designer Bubu Ogisi, is all about expression through fabrics, silhouettes, prints and embellishments, and for its 2016 collection, iamISIGO focuses on fabrics that would suit "the hunter" as well as vibrant colours, red being the most prominent of them all, that signifies the blood of Ghanaian warriors.
According to the brand – "Our SS16 collection is spread across the idea of hunting being a "sport" as most of the Ghanaian warriors were usually hunters like the great Ghanaian female hunting warrior Queen "Yaa Asantewaa" – the Queen who led men to fight the British in 1900 – a woman of pride who proved that Africans. including African woman were – and are still not – weaklings."
The collection's pieces mixes gender-appropriate clothing, sharing the thin line between menswear and womenswear.
See the collection below;
Photo Credits
Photography: Diqueku (Instagram: @Diqueku)
Styling: Bubu Ogisi (Instagram: @BubuOgisi)
Models: Leana Efia Appenteng (Instagram: @EfiaghModel)