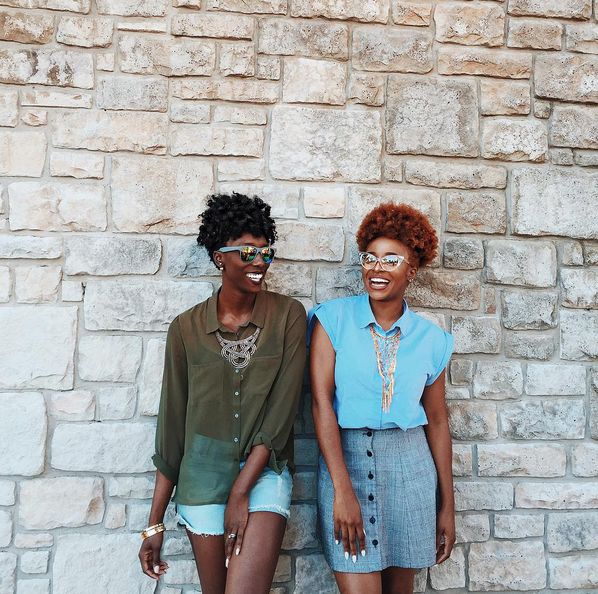 We've got some more natural hair inspiration for the Natural Hair Community.
A few weeks ago, Nigerian natural hair beauty vlogger, Ronke Raji, started a natural hair series, where naturalistas share their ideas, struggles, tips, advice and more on the natural hair journey.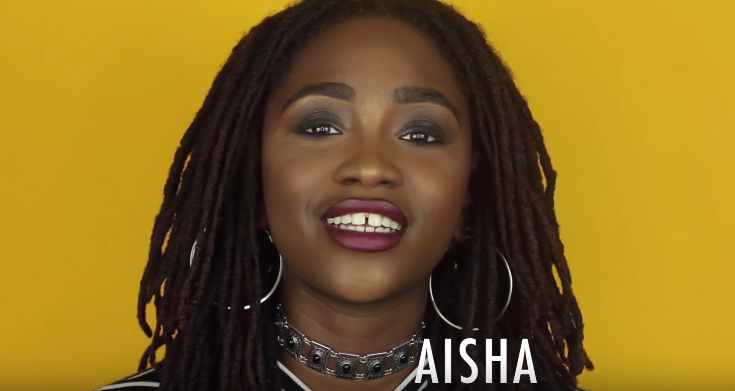 Today, we have Aisha who has locked hair. She has been natural for about 4 years now and decided to go natural because she had permed, coloured and damaged hair. After some suggestions from her boyfriend, she also decided to get her hair locked.
According to Aisha, getting locs is such a commitment. It is quite limiting when it comes to styling, you have to keep getting it re-locked and it isn't really referred to when talking about natural hair.
When it comes to taking care of her locs, she likes to keep it simple. She sleeps with bonnets or wraps so her hair doesn't get messy, uses olive oil, avocado oil & water to give it shine and moisture, and goes for shea butter on those really dry days. She shampoos her hair about 2 times a month, an always uses water-based shampoo followed by a conditioner which sits on her hair for about 30 minutes to an hour.
Aisha describes the hardest part of having locked hair as not having variety when it comes to styling, and not fully being part of the natural hair community. "Locs are usually forgotten in the natural hair world. It has its own special community."
Watch!

***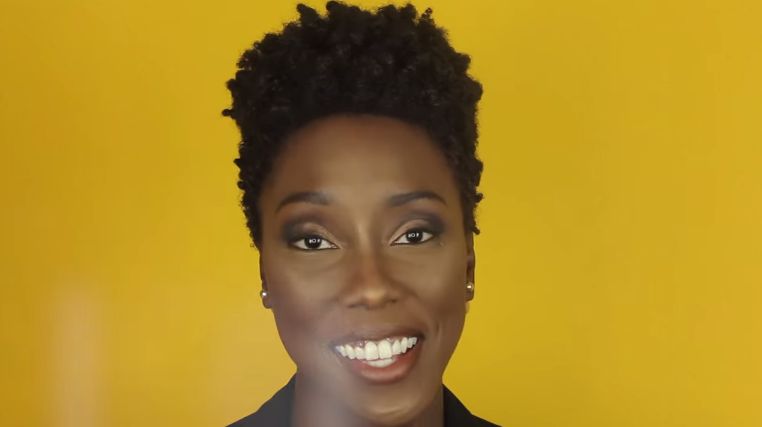 The 2nd person we have is Dayna. She's got short tapered natural hair and has 4c texture.
She transitioned a few years ago, permed her hair, tried transitioning again and now has been natural for about 3 years. Dayna went natural because her hair was not healthy and would always break when she'd try to grow it. So she decided to go natural.
She washes her hair & conditions every 2 weeks and mainly uses coconut oil and water to maintain her hair. When it comes to products, Dayna has discovered that sticking to the basics always works for her so she's not a product junkie.
Moisture is key for Dayna because of her thick hair texture. She retains moisture by locking it in her hair using an oil and water mixture. She also uses Creme of Nature leave in conditioner. She doesn't do wash n gos, but likes to style her hair instead.
Her advice to those who want to transition or get the big chop? "Just do it. Why put all these chemicals in it to get straight hair?" "I feel you can just do it and don't be scared to cut your hair. It's going to grow back."
Her final words for those who just went natural is – "Embrace it and love it. Don't compare your hair to other women you see on Instagram that have pretty curly hair, because our hair is pretty too."
Watch!
Photo Credit: @RonkeRaji (Instagram)