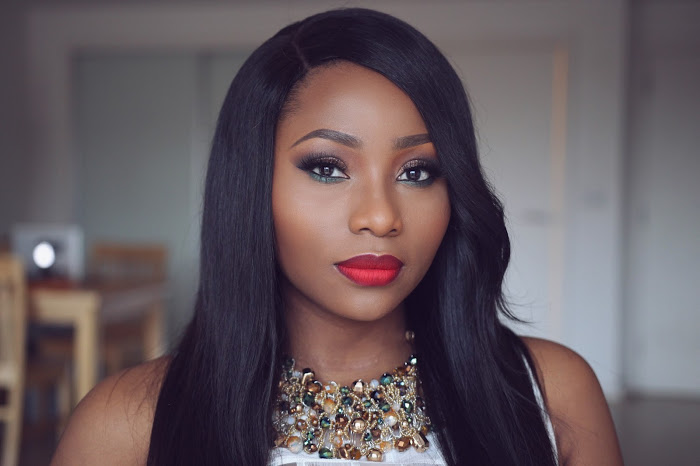 Here's something pretty to rock on your next night out.
From Nigerian Youtube vlogger, Chidmma Umeh of ThatIgboChick, we get this lovely makeup look which features matte red lips, and green & brown themed eyes. It's a sexy look that would bring all the boys to the yard. 🙂
See more images below;
Speaking on the look, Dimma says – "This look is very jewel toned, the eyes make it so. However I think that it would be really really appropriate for the holidays, since December is here, I can't believe that the year is almost over."
Watch!

Photo Credit: ThatIgboChick.com