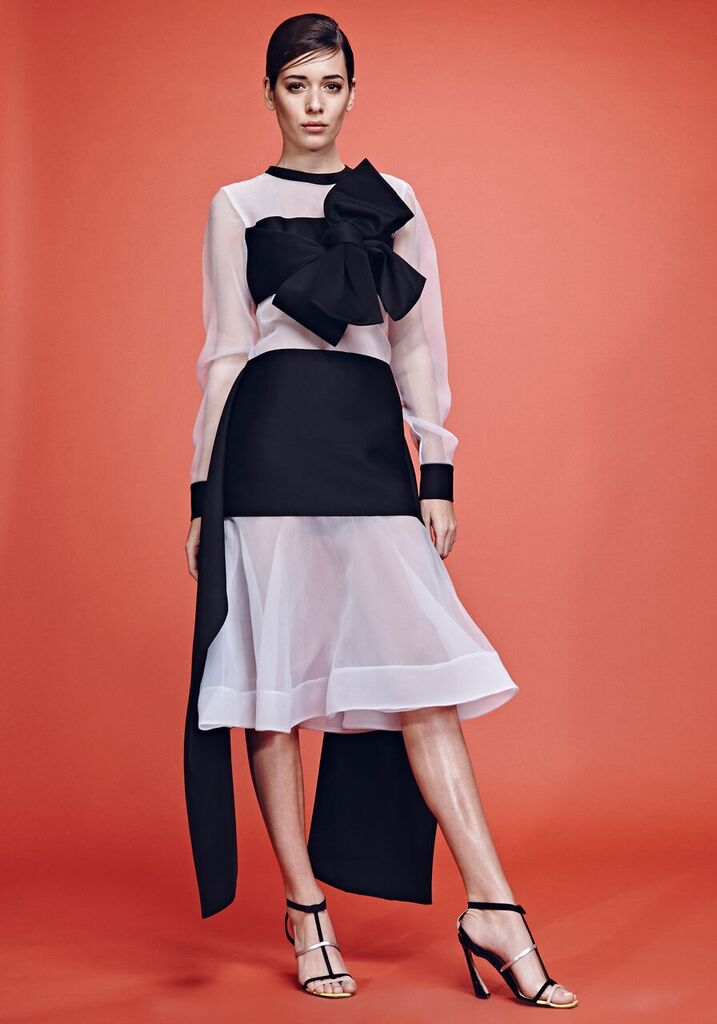 Eponymous Nigerian womenswear designer, Bridget Awosika, is one fashion brand that never disappoints. We present an all new collection from the designer – "You".
If this collection looks familiar, then that's because it was originally showcased at the Heineken Lagos Fashion & Design Week 2015 – and everyone loved it.
The collection for Spring/Summer 2016 is inspired by presents, how they make us feel and what is the most beautiful gift of them all.
According to the designer, "If presents are something given voluntarily, without payment in return, as to honor or appreciate a person, then that person receiving is the bigger and greater present. In essence "You" are the most beautiful gift hence why you are honored with another form of love or appreciation being the present that you receive.
The general understanding is that something "YOU" have done has inspired another person to appreciate "YOU" with a gift as a token of love and appreciation. The collection "YOU" focuses on purity and precision as it strives to present the woman as the gift to whomever she is surrounded by, and whatever she is a part of. This encourages her to be inspirational and to be perceived as a beautiful spirit and a special one."
The collection is filled with whites, off whites and dreamy pretty pastel organzas and silk capes to depict purity, simplicity, innocence, beauty, femininity, and sometimes the naivety in women.
Words probably won't do justice to the collection, so how about you just check it out yourself.
To find out more about Bridget Awosika, visit her website: BridgetAwosika.com | Send an e-mail to [email protected] | Follow them on Instagram: @BridgetAwosika