If you're a fashion lover then get ready for some goodness in today's BN Collection to Closet.
This is our style feature where we show some love to African designers by shining a light on those who #BuyAfrican.
So who do we have today? Well, she's a Nollywood actress, recently went through a revamp and is a proud member of the fashionable Naturalistas committee. It's Dakore Akande in luxury Nigerian womenswear brand, Funke Adepoju (formerly Phunk Afrique).
Enjoy!
***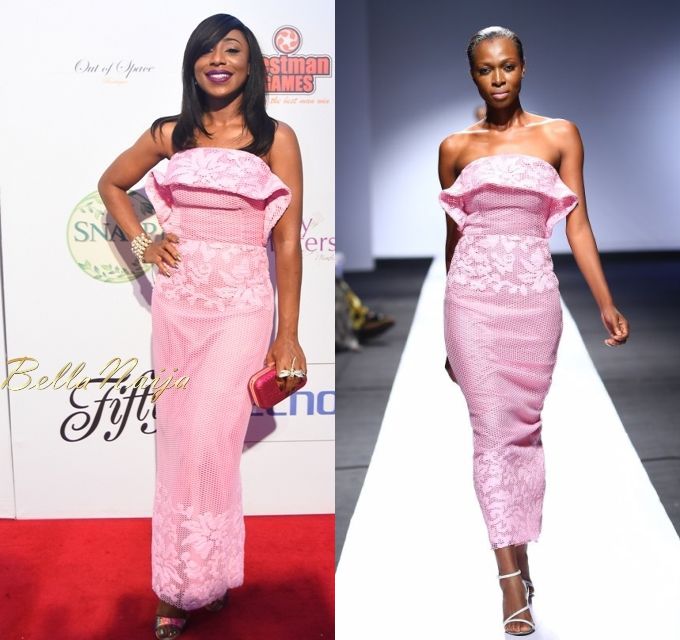 Nigerian womenswear brand, Funke Adepoju is one of those brand that deliver stellar embellishments, figure-flattering silhouettes and amazing prints with every piece, and we are definitely big fans.
Officially kicking off in 2008, the brand originally launched under the name – Phunk Afrique and is owned by designer, Funke Adepoju. Drawing inspiration from the female frame, the brand has always aimed at ensuring that everyone who wears their piece is the centre of attention, and is yet to disappoint.
After years of delivering custom and ready-to-wear pieces, the brand finally decided they needed a name change to express the new stage of the Punk Afrique brand – and that was when Funke Adepoju fashion brand was born.
With the name change came a whole new dimension to the brand. With their official announcement collection for Spring/Summer 2015, we got to see rich fabrics, modern silhouettes and eclectic pieces that made us fall in love with the brand all over again. And we're not the only ones.
Yesterday at the premiere of the Fifty movie starring Dakore Akande, Omoni Oboli, Nse Ikpe-Etim and Ireti Doyle, Dakore decided to rock a piece from the Funke Adepoju collection for Spring/Summer 2016 and she looked so lovely.
Paired with side-parted hair with a sweeping bang, pretty makeup & silver and pearl accessories, she was definitely one of the stars to watch.
See more images of her below;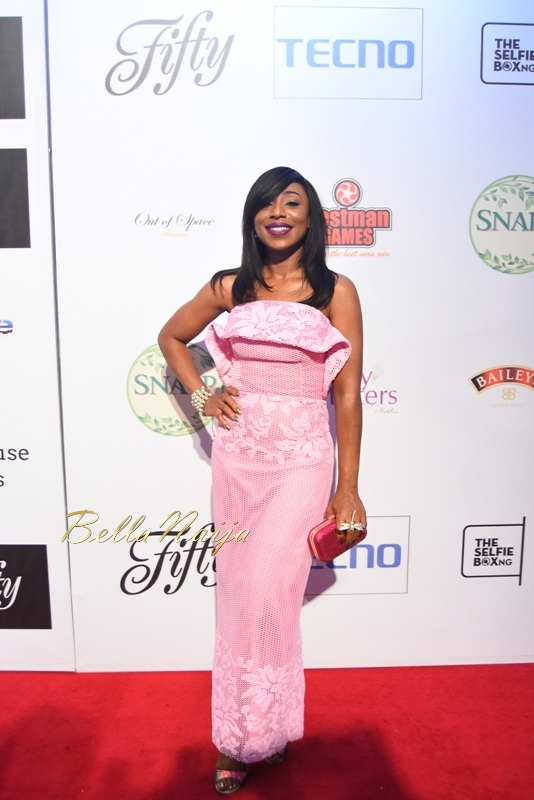 Photo Credit: Insigna Media