Young Nollywood actress, Uru Eke is definitely one of our favourite acts to watch. Whether its bringing us simple and chic pieces on the red carpet, or giving great performances on screen, we can't help but love her.
Today, we are smitten with her beauty.
She is one star we can always count on to give us killer looks with her beauty, most times with makeup by Nigerian makeup artist, Bibyonce. From soft and pretty beauty to dark and edgy makeup looks, Uru show's her perfect beauty is one to 'ooh' and 'ahh' over.
Check out 5 glam-tastic looks that stole our hearts.
1. Uru Eke Barbie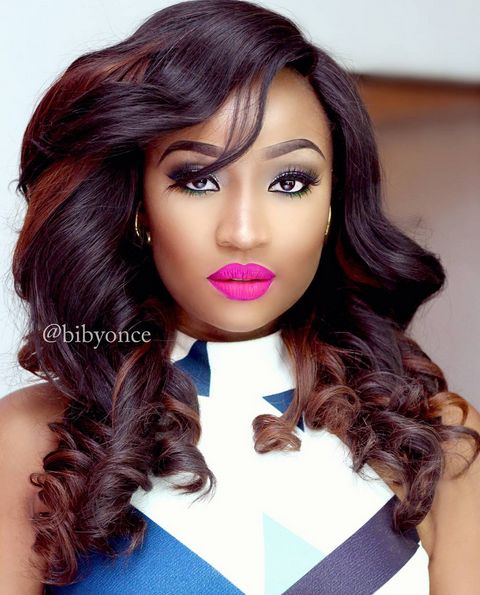 If there was an awards ceremony, this would definitely win.
With makeup by Bibyonce, Uru looks very much like a doll with smokey sultry eyes, the signature Bibyonce contour and Barbie pink lips. So beautiful!
2. Red Velvet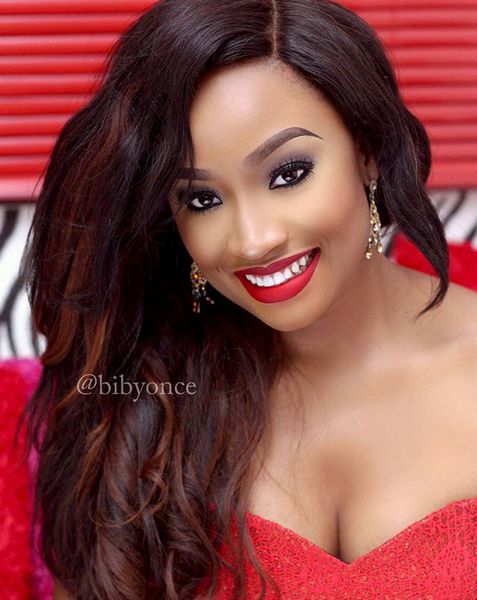 When it comes to channeling Hollywood glamour, Uru Eke's got it in the bag. Here she's rocking a bold & dangerous red lip with dark smokey eyes that match her dress perfectly.
3. The Beautiful Bride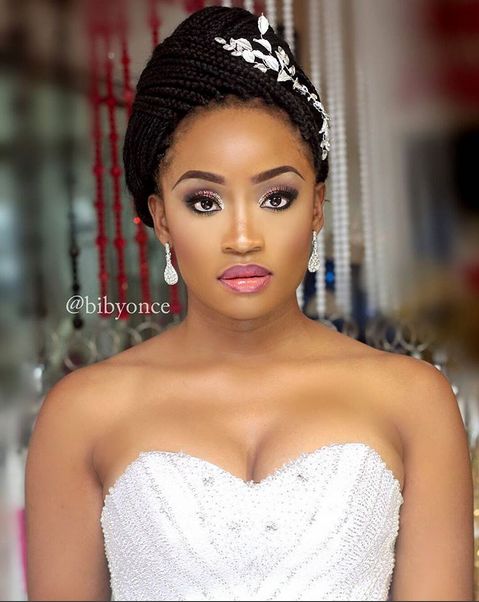 If you've ever wondered of what Uru would look like on her wedding day, then wonder no more.
For a wedding-themed shoot with Abu Salami, Uru got her ethereal beauty to shine through with light pink lips, glittery eyes and a contoured face. Soft, pretty and the right amount of glam – perfect for a wedding day.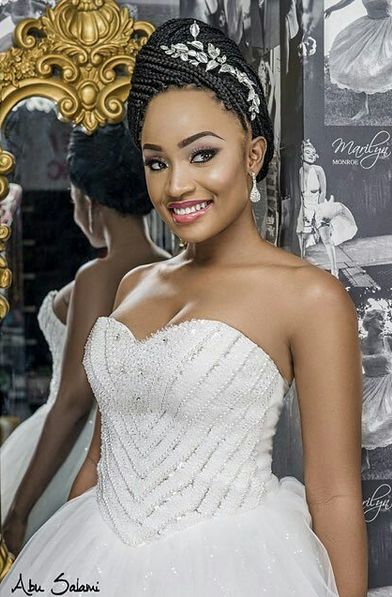 4. The Glam Diva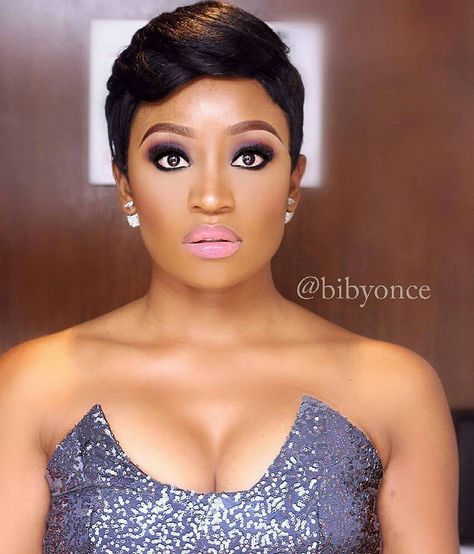 Big bold eyes, perfect pink lips and chiseled cheekbones – this is definitely a stunner of a look. We love how Bibyone created a look that incorporated the theme of the dress while still making her look absolutely gorgeous.
5. The Chic Beauty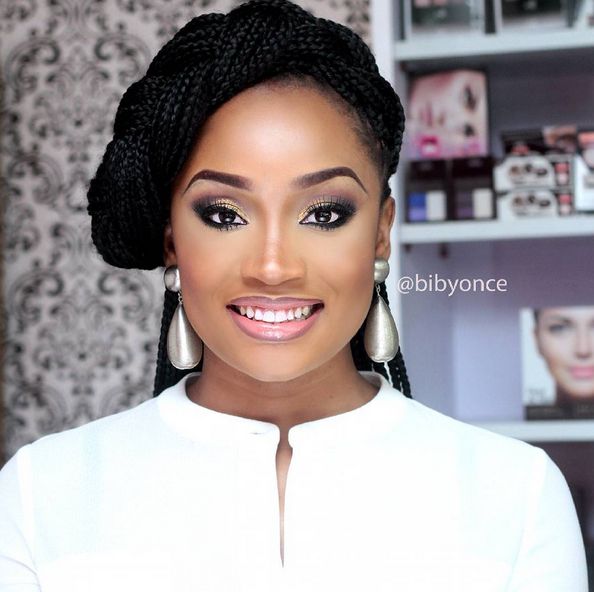 And last but definitely not the least, we have the chic beauty.
Here we see Uru is chic mode with gold glittery eyes, a dark waterline, a contoured face and soft pink lips. We love how understated yet noticeable her look is and can't wait to try it out at home.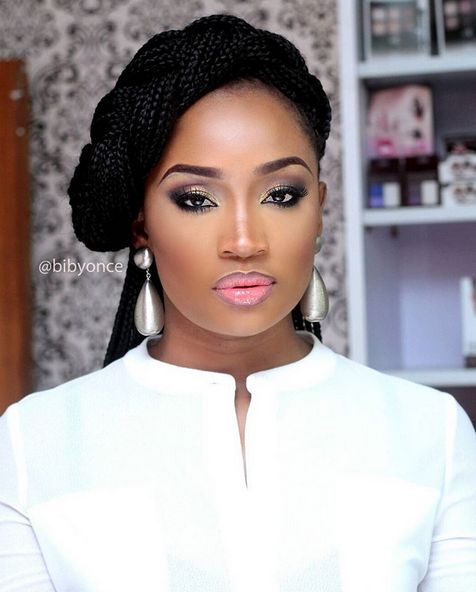 ***
Are you loving Uru Eke's makeup looks? Share which one is your fave!
Photo Credit: @UruEke | @Bibyonce (Instagram)