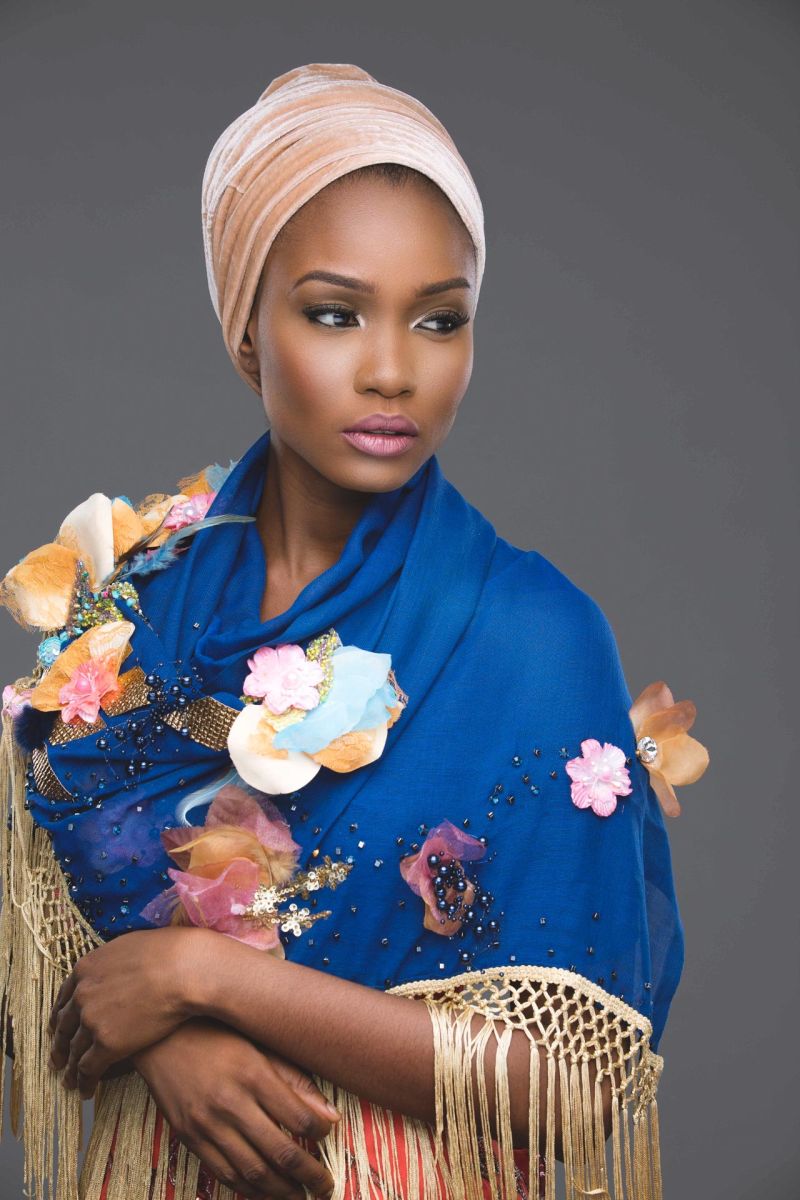 This collection lookbook is so dreamy.
Presenting the "Desert Bloom" collection by Nigerian fashion brand, Abaya Lagos. The collection is so ethereal and has us thinking of exotic holidays with the collective of gorgeous turbans and handcrafted abayas made from silks and velvet fabrics.
Speaking on the collection, Salihat Rahaman (Creative Director, Abaya Lagos) says – "Each unique (handmade) piece has an added feel of elegance and luxury to it. Colors and textures are reminiscent of age-old Africa as well as Middle-Eastern Royalty, hence the theme "Ottoman meets Nubia"."
She continues – "I find that I can change/ upgrade my look drastically but effortlessly with a single item off the collection, (either an abaya or turban), turning a regular outfit into something exotic and expensive looking. Bad hair days become a breeze using the turbans, and as an added advantage, I look chic and elegant while still covered up in all the "important" places. This gives me the utmost comfort and confidence.We want customers from different backgrounds to feel comfortable wearing AbayaLagos merchandise regardless of cultural or religious ties."
Models, Banke & Ugochi do a great job in portraying the beauty & luxury behind each piece.
See the collection below;
Photo Credit
Photography: Emmanuel Oyeleke (Instagram: @EmmanuelOyeleke)
Styling/Creative Direction: Ezinne Chinkata (Instagram: @Zinkata1)
Fashion/Designer: Abaya Lagos (Instagram: @Abaya_Lagos)
Hair: Zubby Definition (Instagram: @ZubbyDefinition)
Makeup: Makeup by Oma (Instagram: @MakeupByOma)
Models: Banke Su & Ugochi of BETH Model Management (Instagram: @BethModelAfrica)