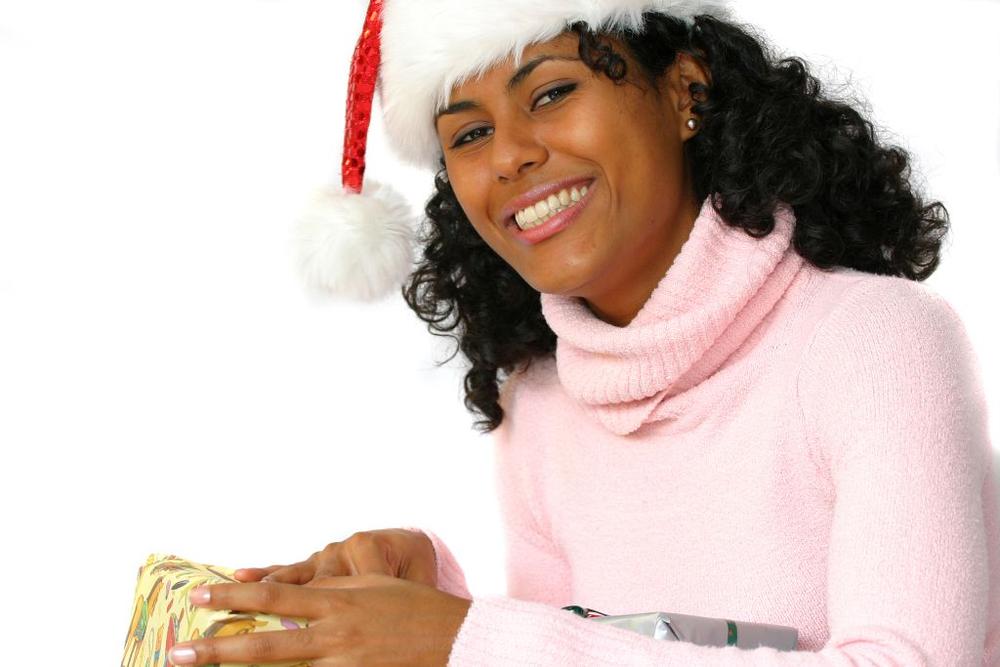 The final days of 2015 are fast approaching and I always like to enjoy each second of these reflective days enjoying the weather, people, foods and gifts.
Gifts are shared so much during the holidays, and we anticipate what we are going to get so much that it can make the process of thinking up a gift stressful. Well, hopefully after this post, that process wouldn't be so stressful anymore.
I know that all gifts count, but a git with the extra thought/effort goes an even longer way. I remember last year, a friend of mine made a necklace for me and I loved the gift, the thought and the effort it took her to make that gift. It doesn't have to be some 'eziyinkimbinkimbi' (that's zulu for complicated) process, sometimes the little things work too. It could be scented candles, a hand made necklace, a personalized card or bracelet etc.
So here are some ideas that can take boredom out of your holiday away from family, keep you busy while your'e chilling in the village.
1. Gel Air Freshener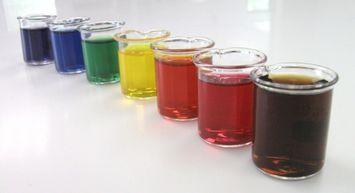 The power of 'scent' is so strong that it changes our mood; nice scents make you feel relaxed and happy while awful scents makes you feel uncomfortable and sober. This is a simple D.I.Y that you could give out as gifts or you could use at home. Either way, learning how to make this won't be a waste.
Instruments & Ingredients
 Water
Unflavored gelatin
 Essential oil
Food coloring (optional)
Salt
Rubber jar
Fridge (optional)
Cup
Pot
Here's How
1. Boil 1 cup of water on medium heat in a pot.
2. Add 4 packages of unflavored gelatin, stir till it dissolves completely.
3. Boil for 1 minute and remove the mixture from the heat. Place in a cup and pour in 4 tablespoons of water while stirring.
4. Add 3 teaspoons of any essential oil of your choice (you can increase this measurement gradually if you prefer a stronger scent).
5. If you want a colored gel, add any food coloring of your choice (I like orange which can be gotten by mixing the red and yellow color)
6. Add a mod inhibitor such as salt (1 teaspoon would do).
7. Pour the gel into plastic jars and cover it. You could decorate the jar with ribbons or paint it if you're giving it out.
8. For a quick set, place it in the fridge or let it set in a cold place.
2. Orange Sugar Scrub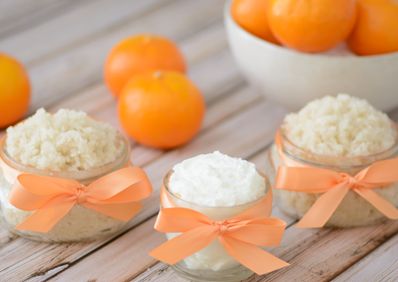 I've sang this song to almost everyone I know – your skin needs exfoliation and moisturizing for it to have a healthy glow, an even tone and soft look and feel.
This scrub exfoliates and moisturizes your skin (double effect), and you can either use it as a face or body scrub which makes a wonderful holiday gift.
Instruments & Ingredients
1/3 cup almond oil
½ cup of honey
1 cup of granulated sugar (use white if you're going to give it out as a gift)
½ tablespoon orange essential oil
1 tablespoon grated dried orange peel
A jar and bowl
Here's How
1. Take the almond oil, honey, granulated sugar and essential and stir them together in a bowl.
2. Take the dried orange peel and grate that into the mixture. You can decide to use the fresh orange peel zest if you intend on using the scrub immediately. In the case where you are giving it out as a gift, the dried peel would work better because it lasts longer.
3. Bath Fizzies Cocoa Butter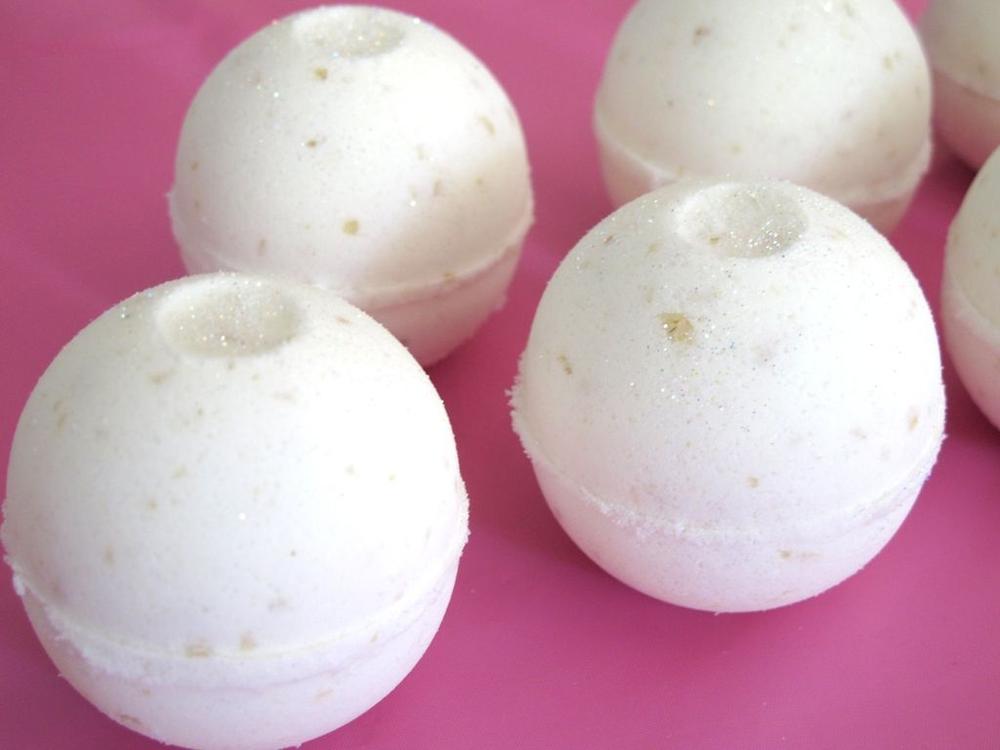 Ever since my friend gave me a bath fizzy, I've been in L.O.V.E with this bath bomb. So I decided it was tine to learn how to learn how this fun bath tine product can be made – DIY style; and I'm sharing it with you today.
Instruments & Ingredients
½ cup of baking soda
½ cup of powdered citric acid
6 tablespoon of cornstarch
¼ cup powdered milk
2 teaspoon of salt
2 tablespoons cocoa butter
Water
6-10 drops of essential oils
Food coloring (optional)
Bowl
Cup
Here's How
1. Mix the baking soda, citric acid, cornstarch, salt and milk together in the bowl.
2. Place the cocoa butter in a cup, and then place this cup on a bowl containing hot water. Stir the cocoa butter till it melts.
3. Pour the olive oil and the melted cocoa butter into the baking soda, citric acid, cornstarch, salt & milk mixture. Mix continuously with a spoon.
4. Pour a little lukewarm water into the mixture until the dough becomes solid enough to be compact (be careful not to add too much water)
5. Add your preferred color and scent.
6. Place the dough on a cookie/cake mould or you could roll it into balls with your hands to create your preferred shape.
7. Place the fizzy mould or ball in a cold and dry area for 24 hours or until there's no more moisture. You can then remove it from the moulds.
***
I hope these ideas have helped your gifting a bit easier. Try this out and let me know how it goes. Happy holiday!
Photo Credits: Dreamstime/Simone Van Den Berg | Rebateszone | Almostsupermom | Groupleme | Lovinsoap