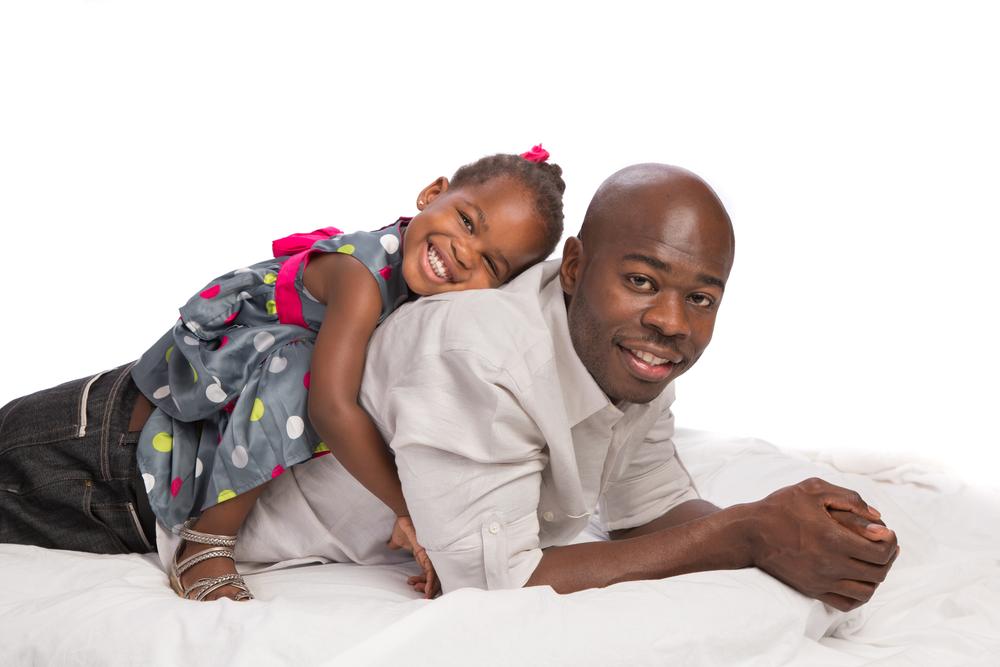 Father's day is around the corner so in this post today, we're listing 17 simple gift ideas for all our incredible dads out there. When buying gifts it's important not to spend more than you can afford and these gift ideas are a variety of price ranges you can pick from. In the end it's the thought that counts so be sure to make your dad feel special!
We'll start with the less likey unexpected ones on move to the obvious gift choices and there are 2 special giveaways you can enter to WIN something for you and you dad as well!
Power Bank
This is one thing that is quite essential to have in Nigeria today especially Lagos, with all the traffic. If your dad has a car, why not get him a phone charger he can also use in his car while he's on the move? Still on battery powered gadgets, a rechargeable fan is also something thoughtful, not one likes sleeping in heat at night.
Take a Road Trip
If your dad is the adventurous kind, maybe you should take a road trip together. Your destination will Spend the day at the Lekki Conservation Center, go to the beach, go to a zoo, an art
A Playlist
If you dad is a music lover, create a playlist of his favourite songs for him, he's be touched that you noticed. If you don't know his favourite, try a playlist from the year he was born, the year he got married or the year he turned a milestone age like 21 or 25. He'll recall the songs and it'll take him down memory lane with some nostalgic moments. You can also make a playlist of inspirational songs or gospel songs you think will help life his spirits.
Do His Chores
This needs no further explanation, please relieve that man of some stress and help him with some of his chores. In fact, if you don't help around the house or help with his chores already then you probably should start doing something. In life, the roles switch and we eventually start to take care of our parents, so take care of your parents.
Replace His Favourite Thing
You've noticed your dad uses something a lot and it just might be wearing out. It could be a chipped mug he's used for ages or his favourite comb. It could also be his favourite novel he's read like a 100 times and given out only for people to return it even more tattered than it was before or maybe they didn't even return it, all of you that swallow things that are now yours, God is watching you in HD 3D. But yes, replace that book, that old Bible, that old phone case or item of clothing that he uses a lot like his favourite black tie.
Even if he doesn't want to break away from the old one, at least it's nice to know he has a backup whenever he needs it!
A Framed Picture
This'll be a very cute one. It could be a picture of you and him or of the whole family but if he has an office desk, this will make a great addition to his desk. Whenever he feels low or he's having a bad day at work, seeing his loved ones and counting his blessings could make him feel a lot better. If he's not one to keep personal items at work, make an album for him filled with old memories, something he can always look back at to make his heart smile.
A Health Check
Some of our hard working dads might be so busy trying to provide that they forget to take care of themselves even when they feel ill. Take your dad to the hospital or book a full body check up appointment if you can afford it. If not, try a check up for his vitals like blood pressure, weight/BMI, blood tests etc. Keep him healthy so you can have him longer 🙂
Teeth Cleaning
This is similar to the first one, when was the last time he got his teeth checked, cleaned or whitened? Do that for him, book him an appointment with an affordable dentist around you.
Customise Something
A phone case, a pen, a diary or notebook, cufflinks, bath rob, anything! Adding his personality or initials to something he owns could also be a good idea.
Clothes
You can always buy him clothes, office shirts, ties, pyjamas, socks, a watch, cufflinks, perfume/cologne, inner shirts, bath robe so many things fall under this category. Yous should have a sense of his style because this is what will guide your selection. You may want to cut costs but don't hold back on quality.
A Bottle
…Of his favourite drink. Whiskey, wine, champagne, vodka, juice, beer, pick your his poison! This is an easy one, can be quite predictable as well but if it's his favourite, he'll love it.
Personalised Gift Basket
If money isn't your problem, how about you give him everything on this list? Pick a few things or everything from this list, put them into a nice gift basket for him and he'll love it!
Here's another easy one from Chivas
You can enter  to WIN the #ChivasDad Father's day Makeover competition! It's open to both male and female and you get to win a makeover for you and your dad by one of Nigeria's leading designers (both menswear and womenswear), Mai Atafo. Who wouldn't love a new suit, tux or evening gown while your dad also get a makeover? I would! There'll also be a photoshoot involved to makes it a day to remember, so cool! For more on this competition, click here.

You can also enter to WIN the BellaNaija & Southern Sun Father's Day Brunch Giveaway! You get to win a Father's Day Brunch for 4 at Southern Sun Ikoyi this Sunday, so exciting! For more on this, click here
Which is 15, 16, 17.
If you're the crafty type, here's a video of 3 DIY gifts you can give your dad this father's day. These DIY ideas can be great activities for parents who have 'craft time' with their children, mother's can their child make something for dad this father's day with a personal touch.
Watch the Video
If you have any ideas that weren't listed here, please share!