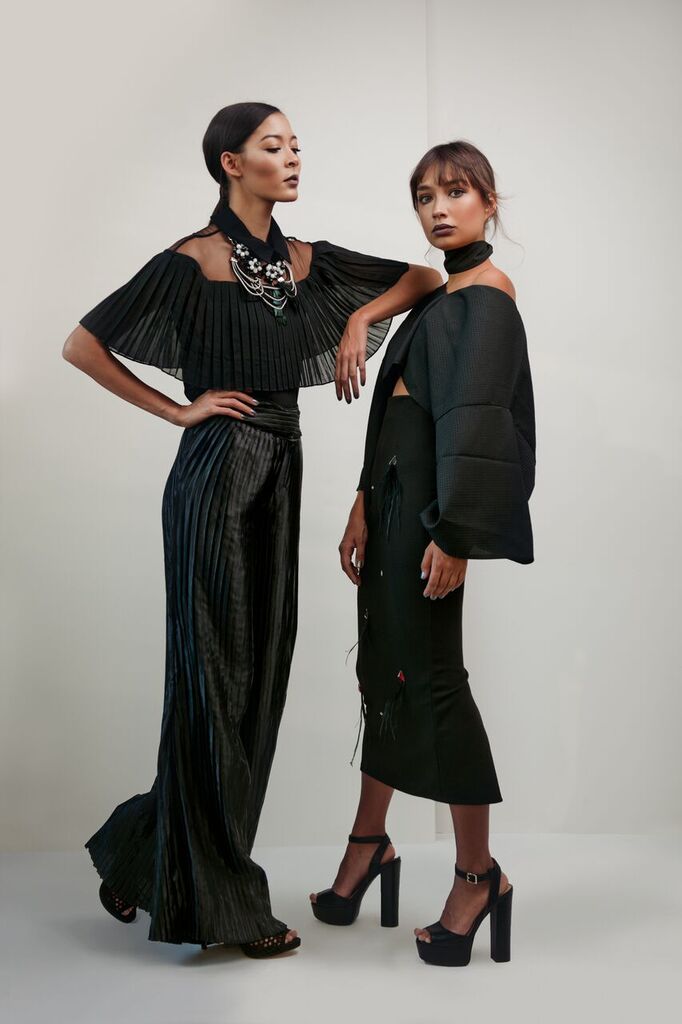 It's the holidays – a time to dress up and be glam, a time to see friends and have fun and a time to let loose but still be stylish – and MAJU has got you covered.
Today, they presents their Holiday collection just in time for their shopping party in a few days.
Known for their feminine and chic pieces, the womenswear brand presents this collection to give you a hint of the fabulosity to expect this holiday at the MAJU store. From nudes and pastels to stronger hues – the MAJU Holiday collection has something for everyone.
Check it out!
Photo Credits
Photography: Dayane Ohira (Instagram: @DayaneOhira)
Styling/Creative Direction: Zina Anumudu (Instagram: @Ozinna)
Makeup: Ann Benjamas (Instagram: @Ann_Twenty2Makeup)
Hair: Anike Rabiu (Instagram: @Akr_Styles)
Models: Alexandra Wynne (Instagram: @AlexandraWynne) & Maria Sivakova (Instagram: @SivakovaMaria)
Clothing Line: Maju (Website: ShopMaju.com |  Instagram: @ShopMaju)