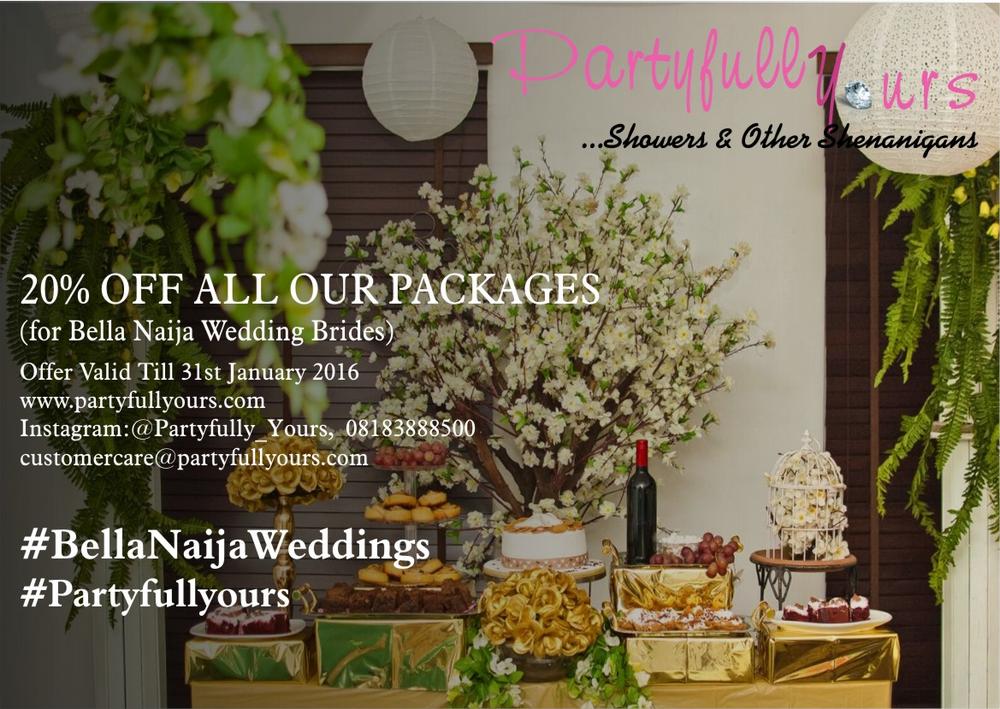 Partyfully Yours has an amazing offer for brides and yummy mummys to be.
**
As we approach the end of this beautiful 2015! The entire Partyfully_Yours team would like to thank all our Clients, Customers and Supporters,
We have indeed had a beautiful year, filled with Beautiful Showers and other Shenanigans…
To show our appreciation, we would be offering a 20% discount on all our Bridal/Baby Shower Packages to all BellaNaija Weddings Brides and all Yummy Mummies to-be.
Are you planning a bridal/baby shower for that special bride to be or yummy mummy to be?
Is your shower between December 20th 2015 to January 31st 2016?
Are you a BellaNaija Reader?
Is your Shower holding in Lagos?
Then this is for you!
Hurry now and get in touch with us.
For more information,
Please call us on 08183888500, or email us: [email protected]
Follow us on Instagram: @Partyfully_Yours
Website: www.Partyfullyours.com
______________________________________________________________________________
Sponsored Content