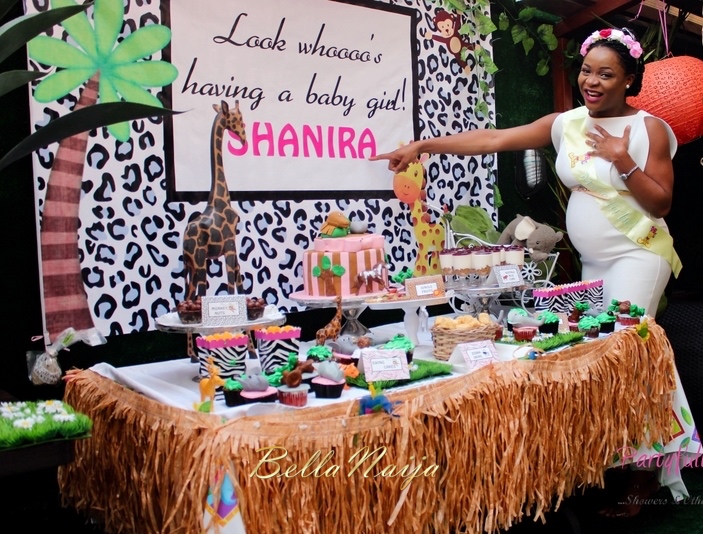 Yummy mummy Shanira was glowing with joy at her safari themed baby shower by Partyfully Yours.
Here's what Partyfully Yours had to tell us about planning this amazing baby shower:
This year we have been blessed with some amazing clients!! When Anna Banner contacted us to style a surprise baby shower for her friend, Shanira, we were very excited and determined to give them a memorable Partyfully Yours experience.

We decided on a Safari theme and this meant creating a wild, hip and fun atmosphere to match the personality of the mum to be. Shanira's friends and family wined and dined amongst cute jungle animals, from Lions, to Giraffes, to Monkeys. The Reptiles added color to the party. We also spoilt the ladies with loads of sumptuous jungle snacks, from the Swing cakes to the Zebra skin, to the cheetah picks, to the monkey nuts…

There was hardly any rumbling in this little jungle, only swinging!!!! ​

Partyfully Yours aesthetics is grounded on our love for fun, pretty and swoon-worthy showers and other shenanigans.
Be inspired!
Get in touch with Partyfully Yours: Website: www.partyfullyours.com | Instagram : @partyfully_yours | Tel: 08183888500; 08183888494