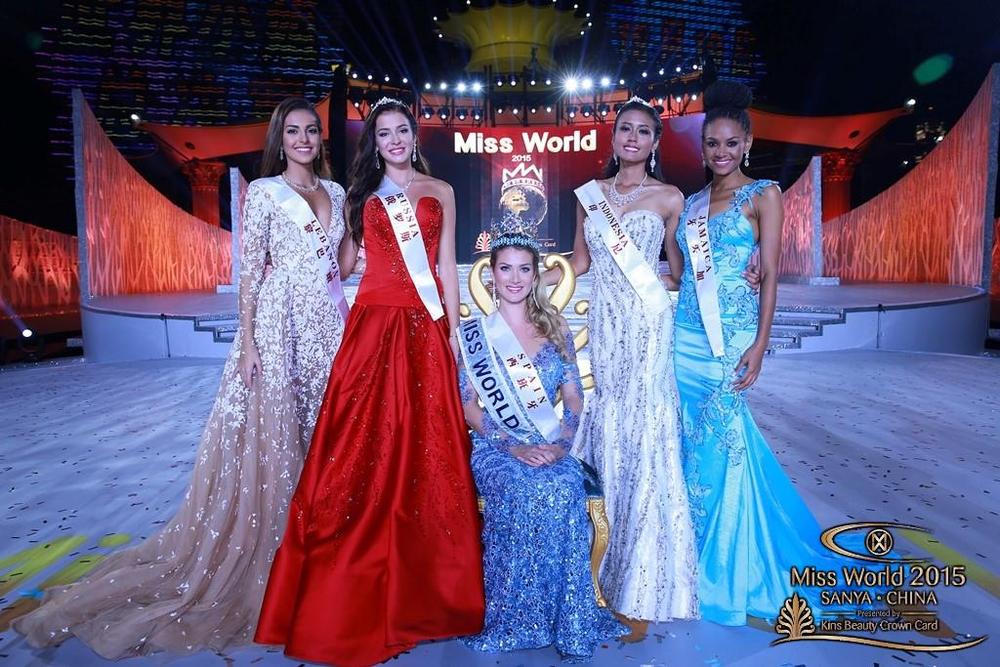 Mireia Lalaguna Royo from Spain is Miss World 2015.
The professional model also took the Miss World Top Model prize at the finale event in China.
When asked the final question, she said
"Just because I am beautiful on the outside does not mean I am not beautiful on the inside
"I think I should be the next Miss World because I believe in strong women, I also think I have something inside my heart that I always try to give the best of me. I also believe in Beauty With A Purpose and want to continue its legacy.
South African Liesl Laurie was the highest placing African representative as she made the top 10.
South Sudan's representative Ajah Deng who was very popular with BellaNaijarians also scored at Top 20 place.
As previously announced, Namibia's Steffi Van Wyk representative won the Sports prize.
Nigeria's Unoaku Anyadike was heavily supported by Nigerians though she did not place or win prizes, she did well!