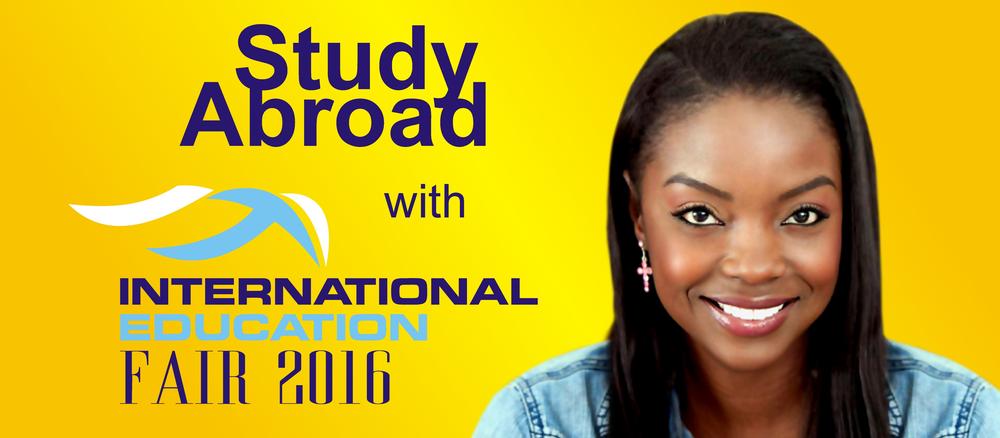 There are tonnes of reason why people to choose to study abroad but the most common is the education system. Education is the main focus of any study abroad trip – clearly you are there to study – and choosing the right school is a very important factor.
Asides being fascinated by the distinct cultural perspective, new foods, traditions, customs and social atmosphere of your host country, you also have better career opportunities as your new perspective on culture and skills garnered abroad are very attractive to local employers and very valuable if you decide to settle in your host country.
The reasons why people study abroad are limitless, come find yours at the 2016 International Education Fair, the biggest education fair in Nigeria taking place in 5 major cities across the nation.
The event provides an opportunity to meet with delegates from the Universities of Hertfordshire, East Anglia, Cardiff Metropolitan, Roehampton, St Georges, Swansea, Northumbria, Plymouth, Royal Agricultural, Navitas and Westerfield College for opportunities at foundation, undergraduate, university transfer and Post graduate programmes. You can get visa counseling, on-the-spot admission and affordable study options.
Attend the fair in
WARRI – Jubilee Conference Center – Saturday 23rd January 2016
LAGOS – Eko Hotel – Monday 25th January 2016
ABUJA – Transcorp Hilton Hotel – Tuesday 26th January 2016
UYO – Ibom Le Meridien – Thursday 28th January 2016
PORT HARCOURT – Le Meridien, Ogeyi Place – Saturday 30th January 2016
Visit www.ief.ng to register
or
Follow on Social Media
Twitter: @modedunigeria
Instagram: @modedunigeria
Facebook: MOD EDUCATION
__________________________________________________________________________________
Sponsored Content