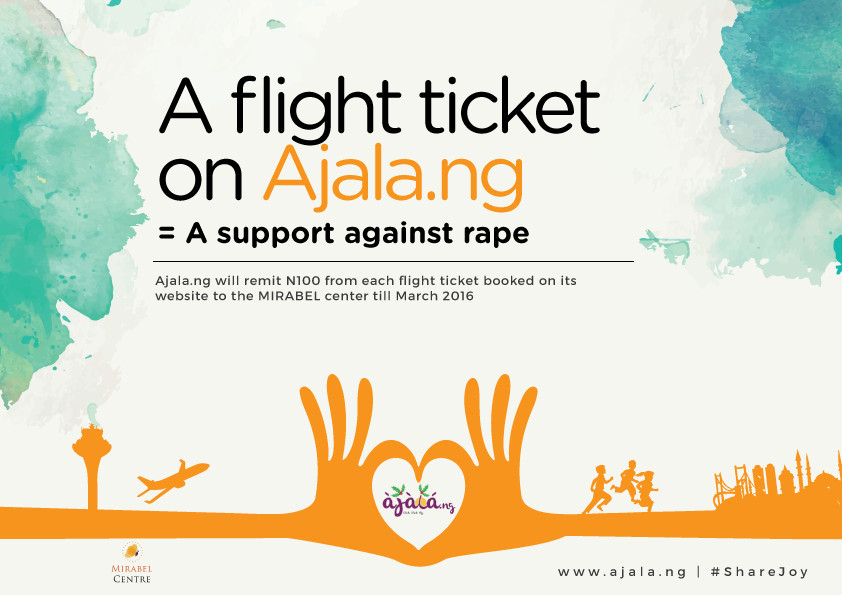 Ajala.ng is sharing its earnings to fight rape in its latest campaign, #ShareJoy.
The campaign, a social crowdfunding initiative ensures that for every flight you book on Ajala.ng, N100 is donated to the Mirabel Centre – Sexual Assault Referral Center, to support the centre's effort in seeking justice and rehabilitation for victims of sexual assault.
Ajala.ng offers reliable service and  "the cheapest flight ticket fees in Nigeria", and sharing its earnings to fight sexual assault in Nigeria is quite a bold economic step for the company.
"#ShareJoy isn't a tag. It is a core creed of our company", said Omolua Nwoke, Chief Operating Officer, Ajala.ng. "It is the reason we have a motivated and joyous team, eager to come to work to serve people from all walks of life everyday. It is the reason we offer the cheapest travel rates in the industry. It is the reason we take holistic care of our customers, from flight booking to hotel booking, to car hire services, to Visa assistance services and everything in-between. This campaign is only an extension of what we do best; make travel, and life worth living gladly for everyone."
At no extra cost, you only book your flight on Ajala.ng, and N100 is remitted from your payment into the Mirabel Center's bank account. The campaign runs till March 2016 so enjoin your friends, family, colleagues and associates to support this cause.
You can also use the images below as your avatar or DPs, and share with your friends too.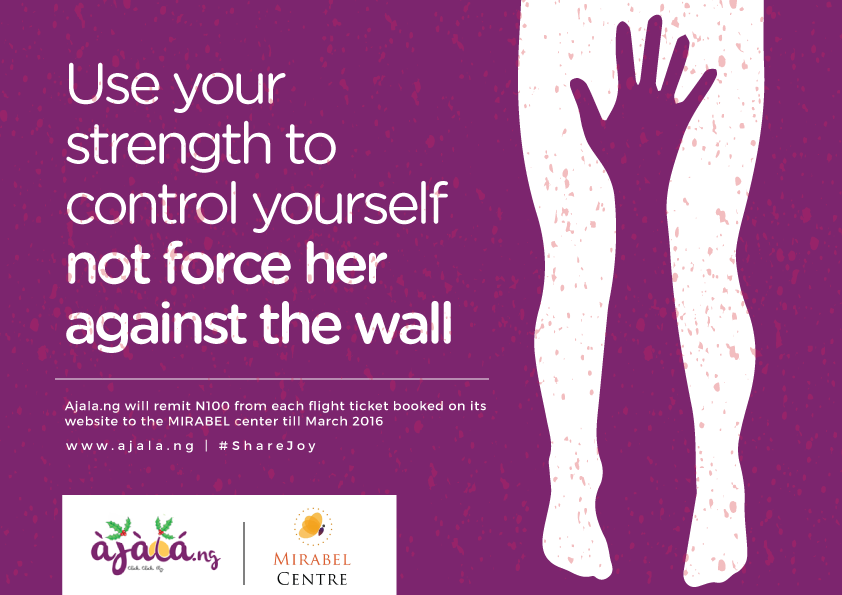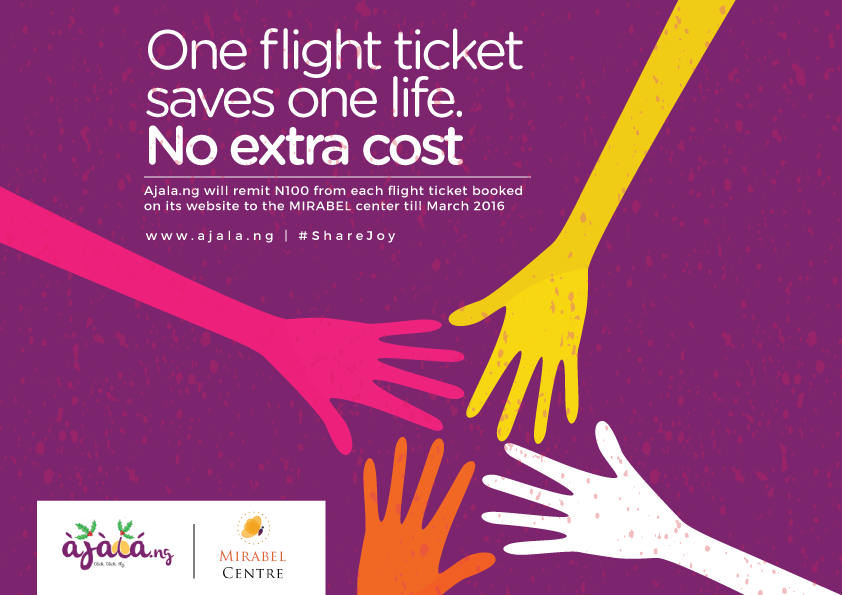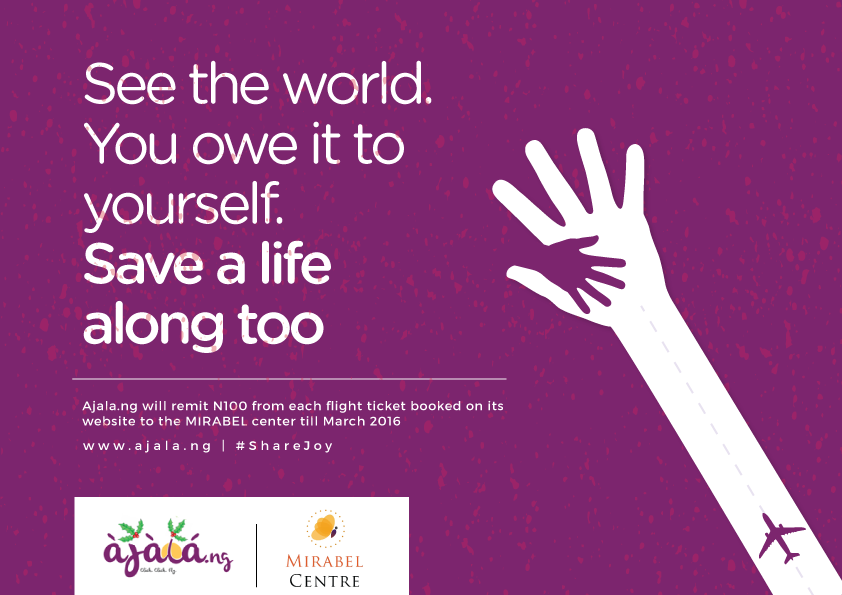 _____________________________________________________________________________
Sponsored Content