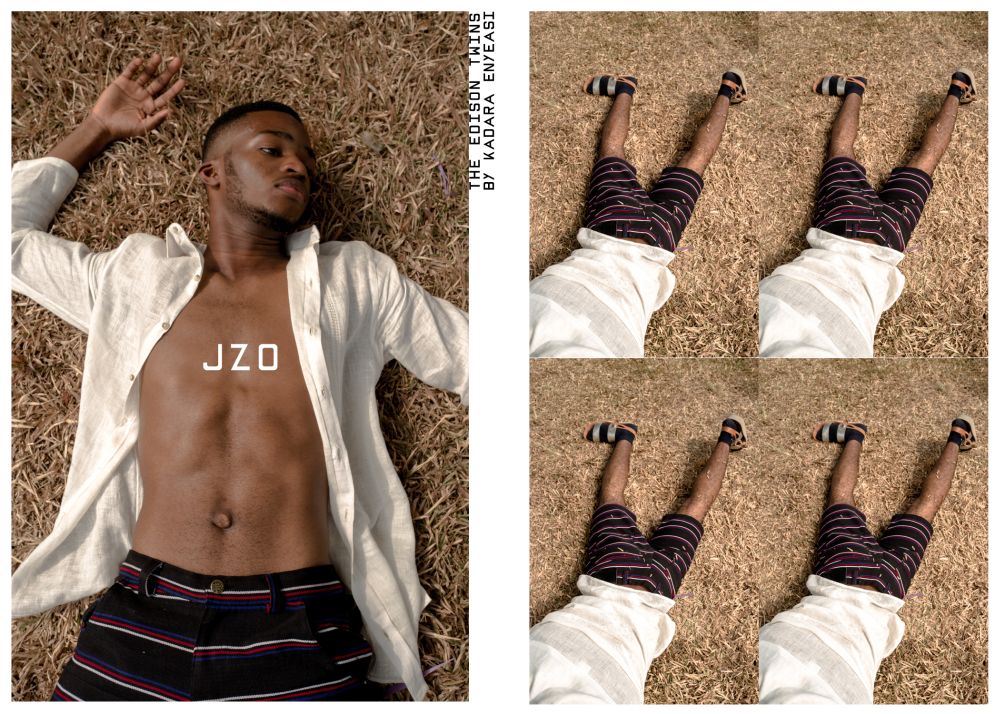 Menswear fashion brand, JZO by designing duo – Joseph O. Ike and Olamide E. Akindeinde is here with  a new editorial titled – "Aremo".
The editorial, featuring the brand's Dry/Harmattan 2016 collection, has been inspired by the modern day struggle of the African male to adopt a contemporary style while retaining his traditional identity.
The collection features a collective of traditional jackets, with a play on symmetry, and lapel features, sheer linen shirts, hand embroidered and handwoven aso oke shorts, trousers and blazers.
View the editorial below;
Photo Credits
Photography & Art Direction: Kadara Enyeasi (Instagram: @enyeasi.k)
Styling: Ola Akindeinde (Instagram: @Ola_ae)
Models: The Edison Twins (Instagram: @faith.edison & @dave.edison)
Fashion – Sandals: 14-0-7 Style (Instagram: @Fourteen07styl)