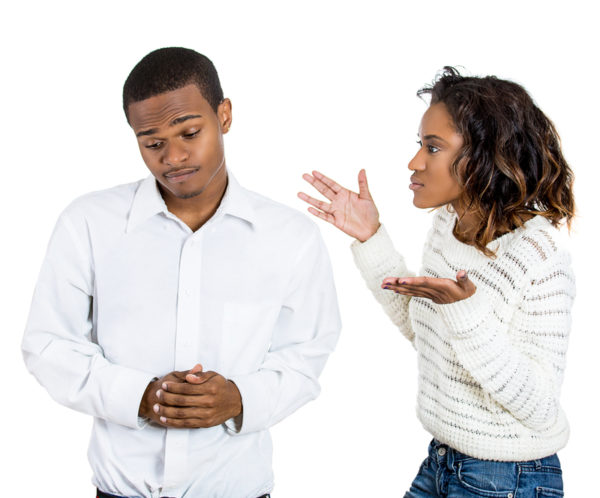 A BellaNaijarian left a comment on a recent post and we just had to share;
***
I need help!
I don't know what's wrong with me but I think I'm losing my husband and almost ruining my marriage of less than 1 year, since we got married we haven't stayed two weeks without quarreling. My husband has a big heart and is a genuinely good man but I think all the trouble I have given him is beginning to change him. Our fights have been nothing short of unnecessary.
We argue over the most irrelevant things such as money, time and normal human errors. When we do, We involve ourselves in the nastiest war of words, there is no hurtful word in this world that we have not called each other up to the extent that I hit him severally (I get physical). In the past when I over reacted, he has always forgiven me and shown me unconditional love but this recent time after we quarreled again , I think he has drawn away from me a bit, he now avoids me (guess he's avoiding trouble).
I know he still loves me and wants the marriage to work but something in me keeps brewing animosity towards him, I keep remembering the hurtful words and his actions while we fought and have not been able to move on from it. I love my marriage and don't want it to crash either but how can I get over the hurt of certain things that have happened. My intuition tells me this issue is spiritual and someone is trying to ruin my marriage. Probably a jealous person/ex or an evil spirit.
BellaNaijarians I need your advice on what to do. I know some of u are married experienced and mature individuals who may have gone through same or seen similar issue, please advice. Thanks
Photo Credit: Atholpady | Dreamstime.com