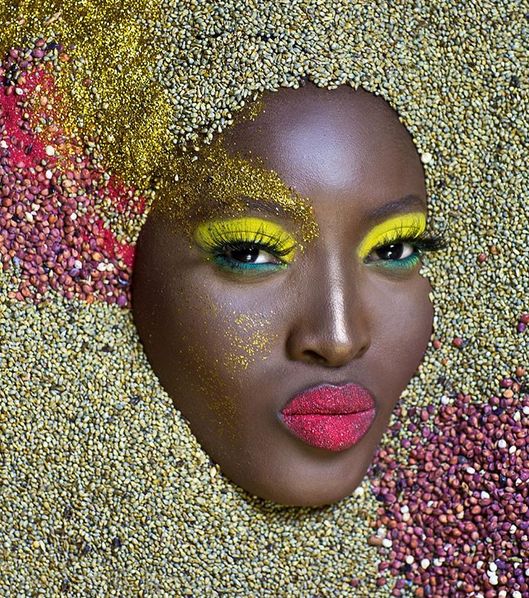 Are you ready for a beautiful stroll down memory lane?
Inspired by grains & spices, we present this timeless beauty editorial that was featured in MANIA magazine a few months back. With makeup by the super talented Bimpe Onakoya and photography by the amazing Kelechi Amadi-Obi, the beauty shoot is one that we will have in our books for a looong time.
A lot of work was definitely put into this editorial which shows the models'- Bunmi & Kim, with artsy makeup, buried in tons of rice, beans, groundnuts, mustard seeds and more grains and spices.
See more images below;
Photo Credits
Photography: Kelechi Amadi-Obi (Instagram: @KelechiAmadiObi)
Makeup: Bimpe Onakoya (Instagram: @BimpeOnakoya)
Models: Bunmi Adekoya (Instagram: @BimpeAdekoya) & Kim (Instagram: @KimMod3l)