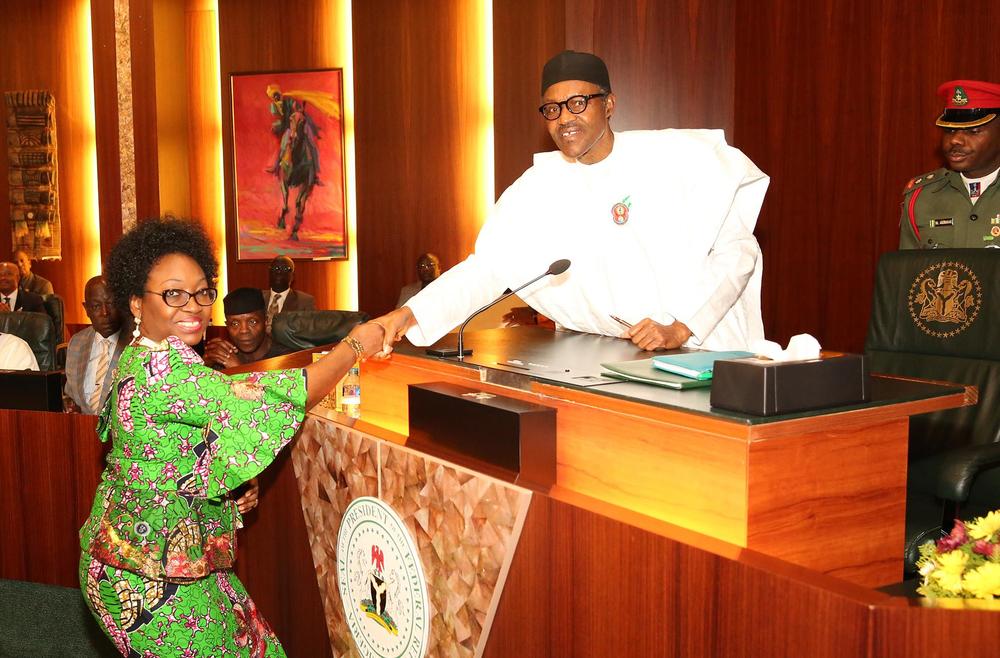 49 Year Old Winifred Oyo-Ita has been officially sworn in as the Head of Civil Service. The oath of office was administered by Buhari before the commencement of the Federal Executive Council, FEC meeting at the villa in Abuja today.
Mrs Winifred Oyo-Ita took over as the Head of Service in October 2015 when the immediate Head of Service, Danladi Kifasi proceeded on terminal leave.
She attended the Queen's College Yaba, Lagos and graduated with a B.Sc: University of Lagos and M.Sc Nasarawa State University.