To be honest we were really looking forward to what Dencia would wear for the 2016 Grammys as she has constantly been the talk of the media for the past couple editions of the American Awards.
The pop star sure did not disappoint as she opted for her signature jumpsuit in her favourite colour – pink.
The jumpsuit was embellished, had a huge zipper and was enough to turn heads. She accessorized with pink cat-eye frames, a pearl statement neck piece and spiked pink boots.
What do you think of her look?
…of course she also turned up for the event in a custom pink Rolls Royce.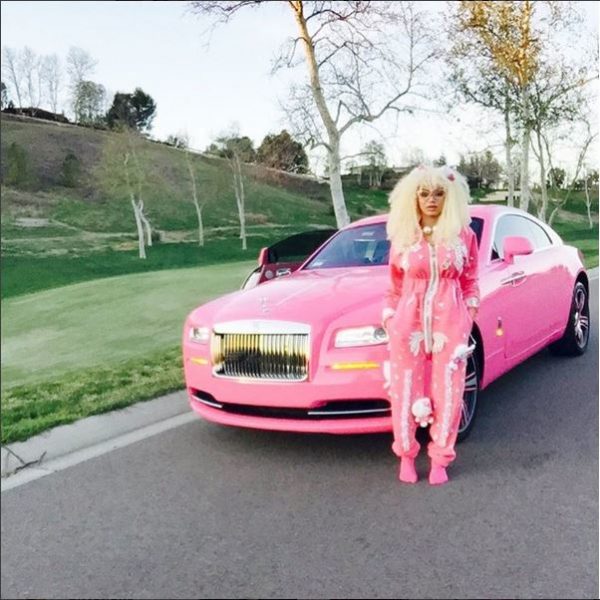 Photo Credit: Getty Images/WireImage/Jeff Vespa | Instagram – @iamdencia