"I vowed to make a name for myself" An Ex-Boyfriend Inspired Toke Makinwa's Hunger for Success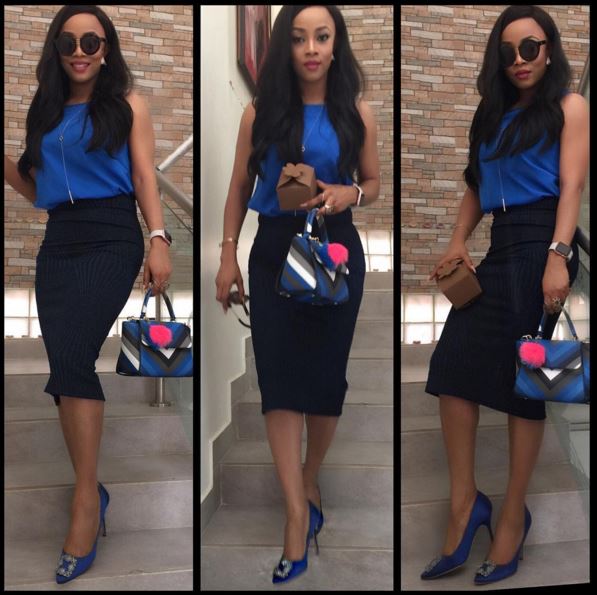 Toke Makinwa shared part of her success story with fans today.
According to her, her hunger for success started after an ex-boyfriend explained to her that they can't be together because his family had high expectations of him.
She shared the story in a bid to inspire someone else into aiming for success.
See what she wrote below.
On this journey to success, it is important to inspire and motivate others so that on the days you feel less motivated, you too can find inspiration in another persons success story. Today I remembered something deep. I used to like this one guy and he didn't like me back like I liked him. He was into me but something was off.

One day after he was breaking up with me yet again I asked him why he didn't think we would work out? He responded with "we are from different worlds", he said his family had high expectations of him to bring home someone of a similar background to his and he couldn't take us further cos basically to him my daddy was a nobody.

I cried to bed that night but even in my tears, I developed a hunger for success. I never wanted to feel that way again so I vowed to make a name for myself. To make something out of my life. I got my shit together and started working hard cos I already know what it feels like to be a "nobody", I wanted to become more. I work hard to be more, to inspire and to leave my name in the stars. I'm not quite there yet but I'm on a journey and I feel so blessed to love what I do. Radio/Tv/Vlogging and basically monetizing my life.

My career makes me dream and Prayer helps me key into my dreams. With faith I see that God rewards diligence. Today I'm still building, brick by brick, stone after stone, I will get there and you too can