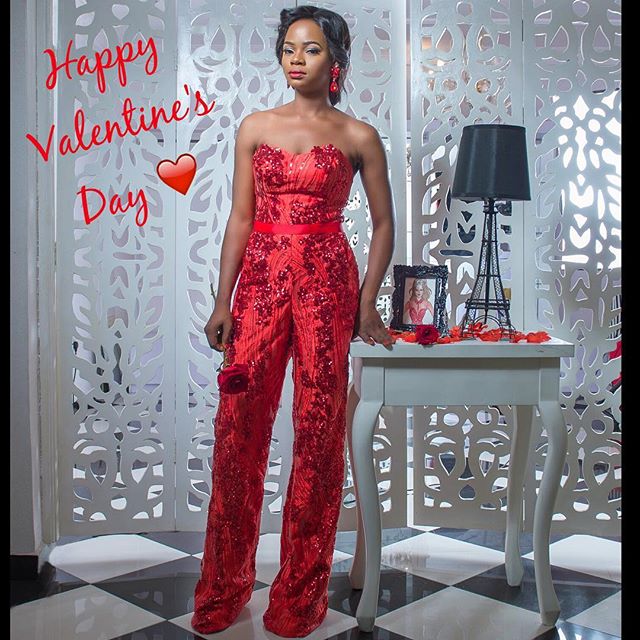 We get to see the official photos from Olajumoke Orisaguna's first-ever fashion shoot. This past week, Frank Ugah photographed her for an April by Kunbi shoot. Many assumed that it was for a lookbook. However, the designer has revealed that it was indeed for her Valentine's postcard.
The creative director of April by Kunbi, Olakunbi Oyelese also shed light on the story behind the shoot.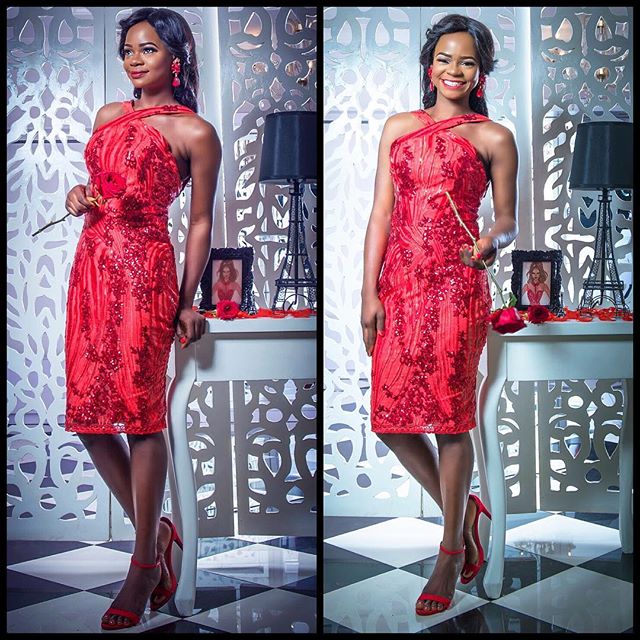 **
Jumoke giving face!!
For her first ever fashion shoot, she didn't do badly at all! Thanks to Damilola from her agency @fewmodels for giving her tips on poses and expression. This is just the beginning. It's no news that Olajumoke's story literally broke the internet last week, and we were reminded about how amazing God's grace is and that he's still in the business of turning lives around and blessing us.
I'd wanted to do a Christmas postcard but my schedule last quarter of 2015 was beyond hectic (Not complaining o! Lol). So I decided to do a Valentine postcard instead…Not a lookbook/collection as a lot of blogs have reported. I mentioned in my post last week that I'll definitely be booking her and I don't regret it one bit! It was a pleasure working with her and seeing her transform, taking instructions, moving like she's been doing it all her life….She's a natural.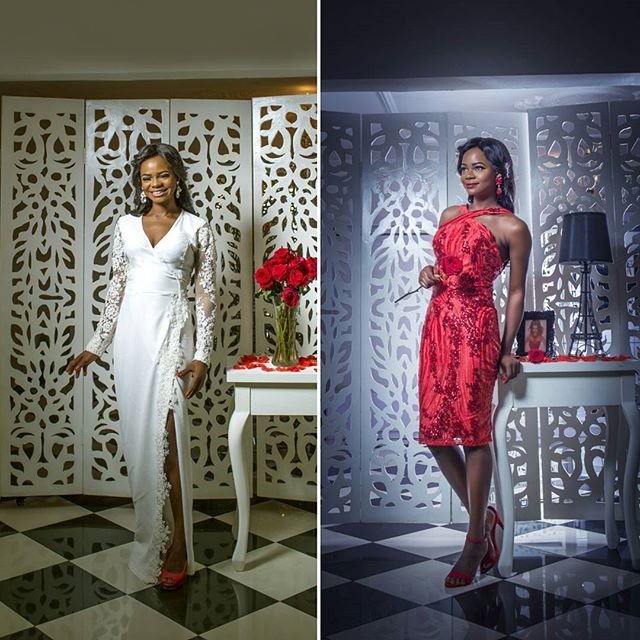 Jumoke's story has forced me to look closer at my surroundings. There's absolutely no doubt she is blessed but there are a lot of Olajumokes around us…Hardworking and just want to feed and help their families. You might not be able to get that pepper seller a modeling contract, but the next time she says the price for her pepper is ₦100, please don't price it to ₦30. I've been guilty of this, trust me. To think that someone around me works/walks in the sun all day and her profit at the end of the day is at most ₦500.
I'm happy to have offered Jumoke her first paying modeling job. May it be the beginning of an amazing career. She might not be a runway model but she's perfect for print and editorial! May God help us all to make someone's life easier, someone's load a lot easier to carry. God bless you @TyBello for the reality check. Special thank you to @frankugahphotography you came through for me at such short notice and to @christinecreations!! Christine listened to my brief to the T. You are amazing!!! Happy Valentines Day to every single one of you! God bless you. Spread love not hate.
**
A powerful message from Olakunbi.
She also addressed the controversy regarding the makeup and styling of the shoot.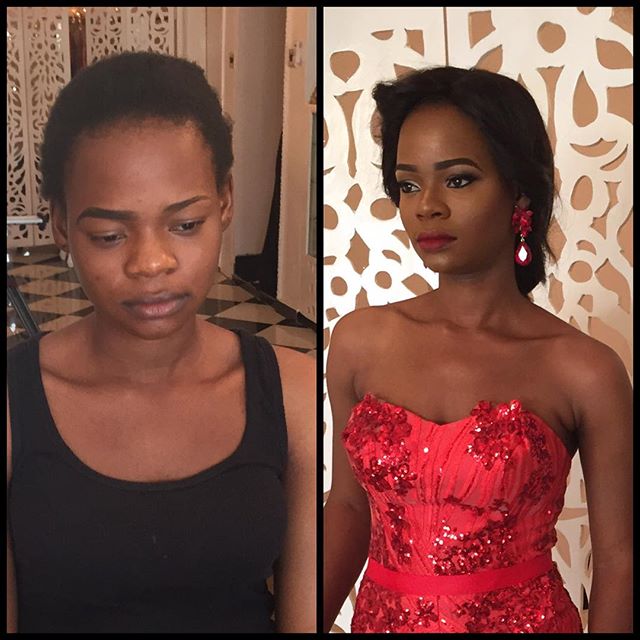 I normally wouldn't comment on things like this…but To ALL the internet warriors that have criticized the makeup for this shoot (as seen on Jumoke's page) …please NOTE that if Jumoke continues her career as a model, you will most likely not see her as the 'bread seller'…she will work with a lot of designers with different ideas and looks for what story they are telling. She has to become a chameleon to project whatever she has been booked for. Makeup for photoshoot is usually more than the everyday 'owambe' face beat as it gets toned down with flash and lighting as seen in the finished photographs from @frankugahphotography. Enough of the "let her natural beauty show", "use her natural hair". @christinesignatures is an awesome, hardworking and dedicated make up artist. I am offended by the amount of hateful comments towards her and her craft. We need to learn to get our points across without been hateful. She followed the brief I gave her that was befitting to the story I was telling. Well done Christine! Jumoke looked amazing. #SpreadLoveNotHate #HappyValentinesDay
Happy Moments on Set