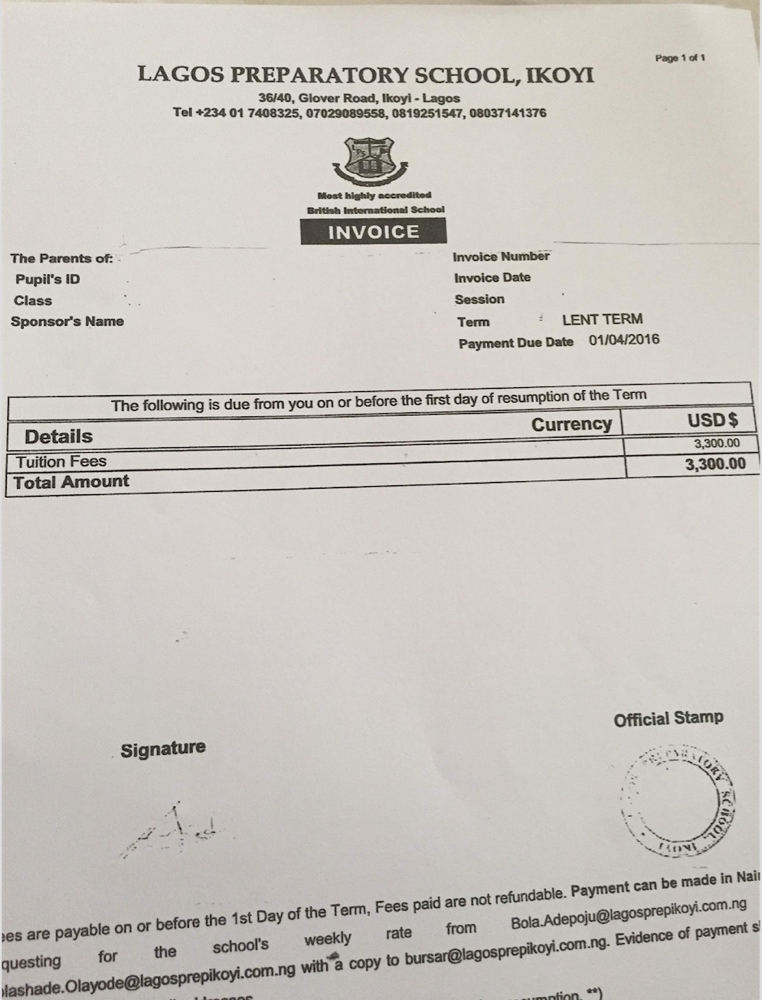 Earlier today we published a story about a top Lagos school charging its school fees in Dollars. As we could not verify the source of the invoice floating around, we did not publish the name of the school.
Allegedly, parents were up in arms because the price of school fees has almost doubled because of the fast-rising dollar rate. The fees were listed at $3,000 per term, and with three terms that's $9,000 a year, which is about 1 million Naira a term, and 3 million Naira a year.
The Central Bank of Nigeria outrightly outlawed paying for goods and services with foreign currency in March 2015.
However, now Pulse has exclusively obtained a statement from the school – Lagos Preparatory School (LPS)'s headmaster, John Samuel.
"LPS is the most highly accredited British Curriculum School in Africa. We are a law-abiding school. Our invoices are denominated in Naira unless specifically requested by a parent."