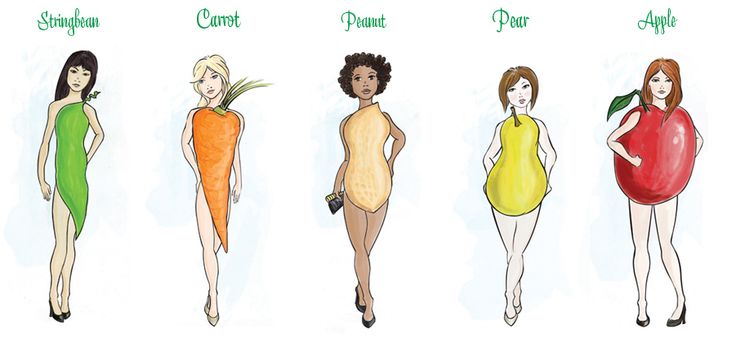 Last week BellaNaija Style featured the first volume of the BN Body Shape Series where one of our new voices – Eki Ogunbor spoke about the Apple shape. To find out if you're an Apple shaped girl and to know what works and doesn't work for your figure, read it here.
The body shape we'll be discussing today is the Pear, also known as the triangle or spoon. It's a very common body shape in Nigeria and is widely embraced around Africa as we are known for fuller hips and thighs.
Nollywood actress and human rights activist, Omotola Jalade Ekeinde, is a perfect example of this shape.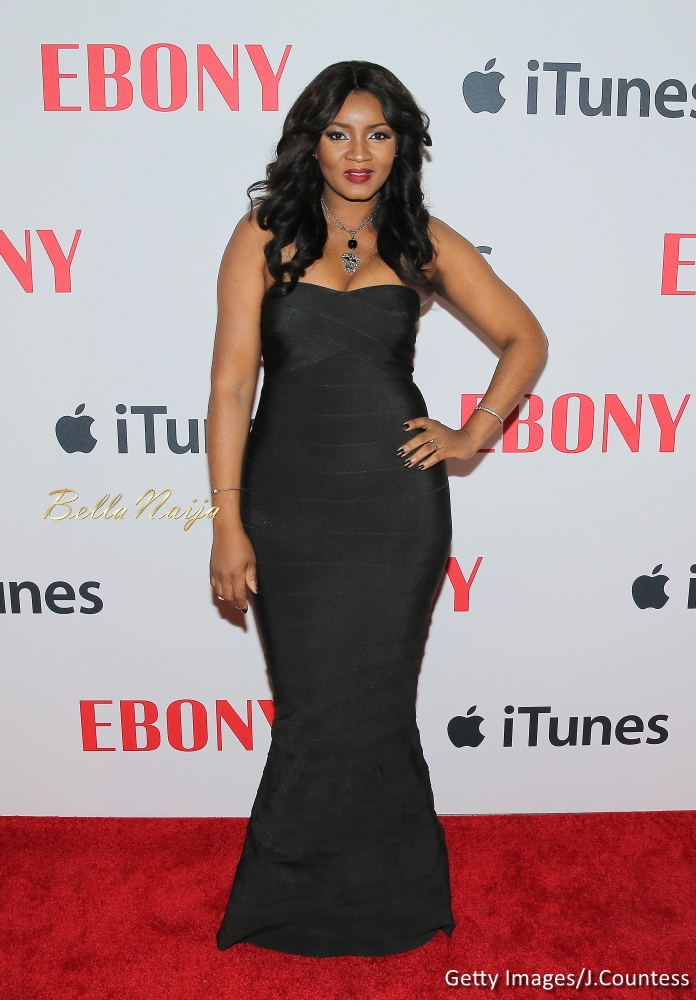 Characteristics of the Pear Shape
You carry most of your weight around your hips and your thighs
Your hips are larger than your bust
You have a nicely defined waist, which is your best feature
For the pear shape, your hips and thighs are the widest part of your frame. To look your best, you should aim to create a balanced look, adding more fullness on the top half of your body and emphasizing your slim waist.

Wearing clothes that fill out your top half and flatter your lower body can help you achieve this balanced look.
Tips for Your Top
Off shoulder or boat neck tops and V necks work well with your frame because it shows off your slim neck and equally slim shoulders.
Structured/textured sleeves help fill out your shoulders and make them appear broader. Shoulder pads are helpful here.
Create the illusion of a fuller bust by wearing tops with details around the bust. It could be pockets, embellishments, frills or a bow.
Wearing bright colours and patterns on top helps take attention away from your wider areas.
One golden rule for the pear shaped girl is to always accentuate your waistline, this is the beginning of wisdom.
Tips for Your Bottom
High waist cuts skirts or trousers help draw attention to your waist and away from you hips.
A-line skirts and slightly full skirts that skim your body without creating more volume helps to conceal your wider areas.
Dark coloured trousers and jeans without visible pockets help create a slimming effect on your thighs.
Bootcut or tapered jeans and trousers.
Wide leg trousers and jumpsuits also look good with this shape.
Avoid
Embellished details and bring colours or patterns around your hips/thighs.
Hem lines that finish at your widest part. Like mini skirts, shorts or jackets that stop at your hips or thighs, it draws attention to these areas.
Drop waist dresses hide your defined waist.
Skirts and trousers that are too tight.
Omotola Jalade Ekeinde clearly understands the importance of a defined waist.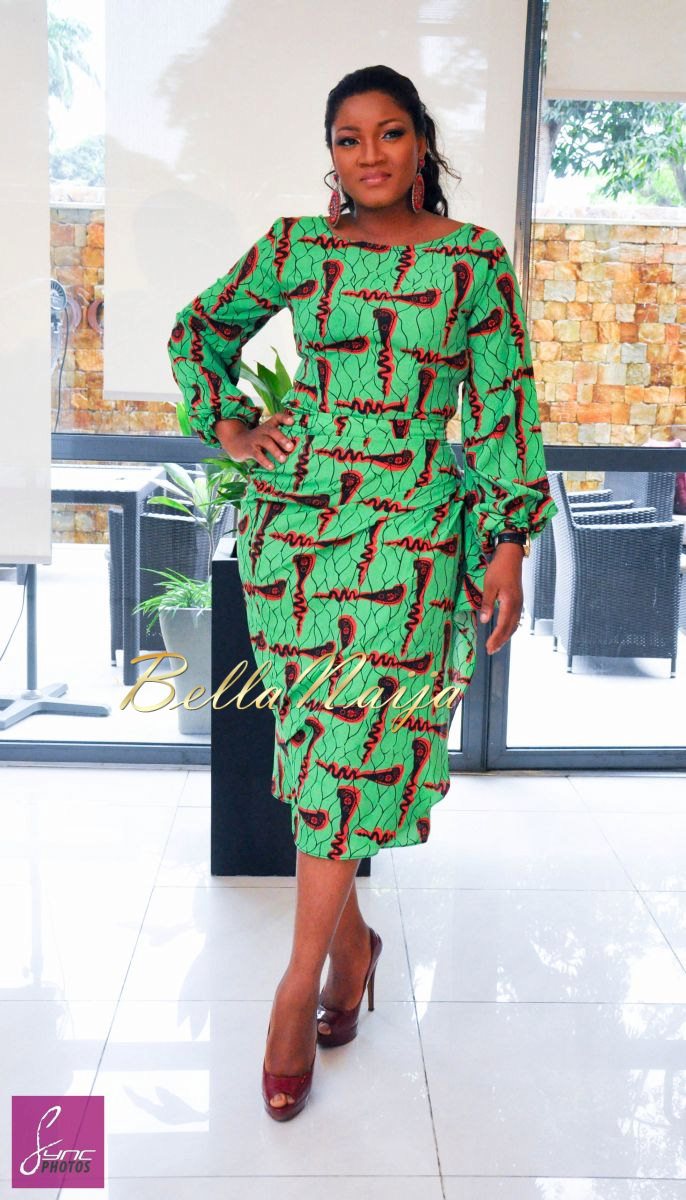 This green outfit also features a top with puffy sleeves that helps balance out her figure. In other photos she shows us how a peplum style top/jacket helps accentuate her curves as a pear shaped woman.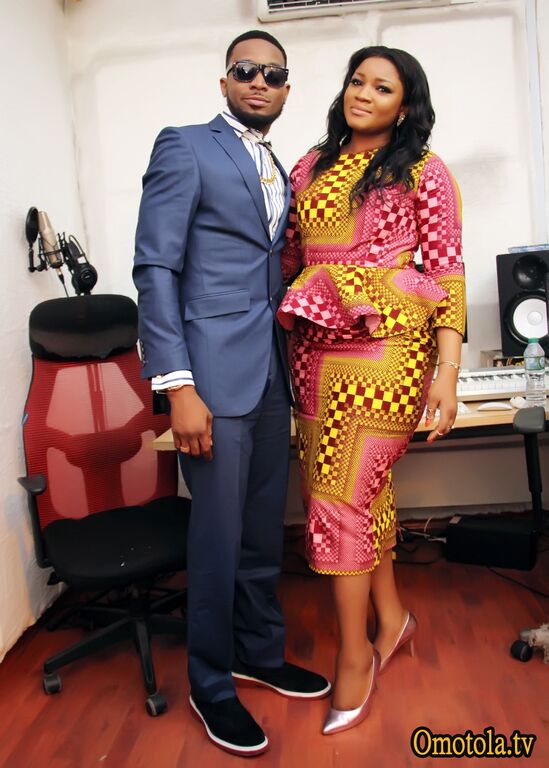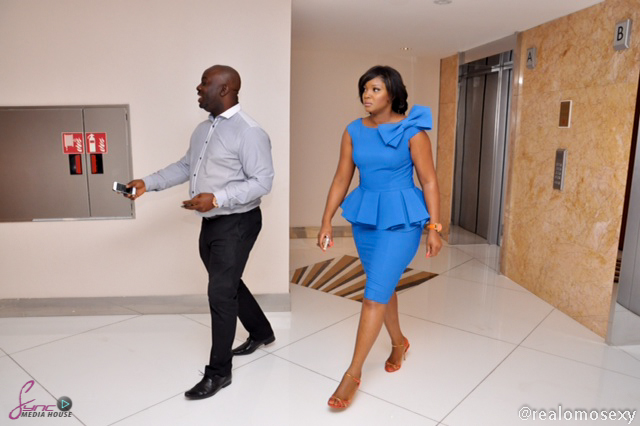 The shoulder detail on this blue peplum dress is another tip to draw attention to your top and create a fuller look.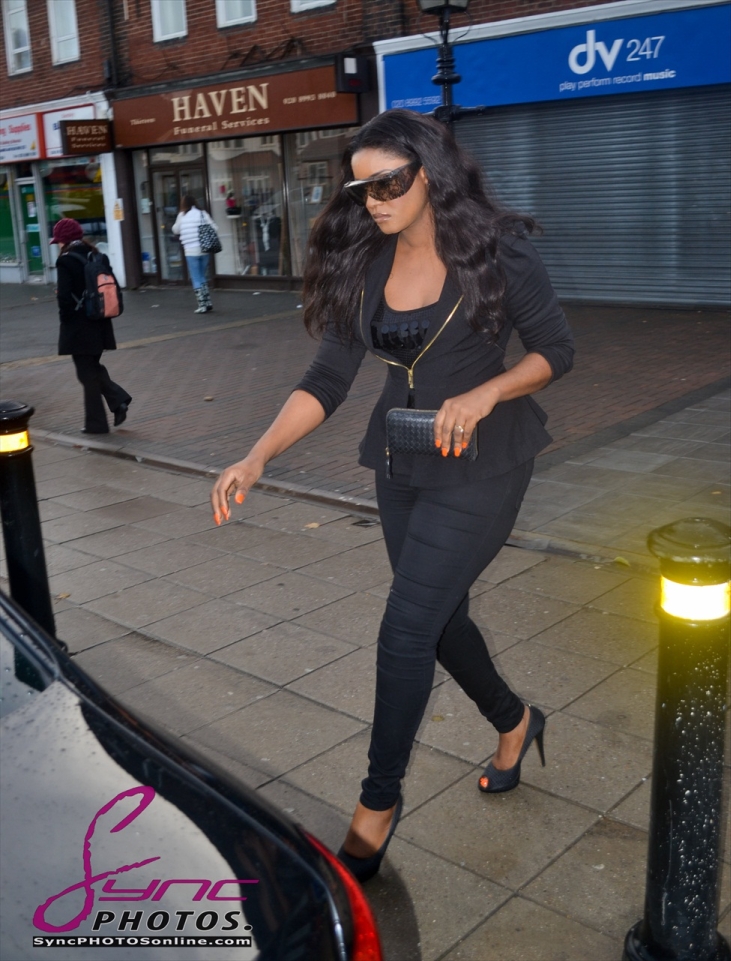 Love this peplum jacket.
In the next few pictures, Omotola shows us how she wears straight/wide leg trousers for the pear shape.
It's always important to highlight your waist either with an embellishment, a belt or a crop top, if you don't mind showing skin.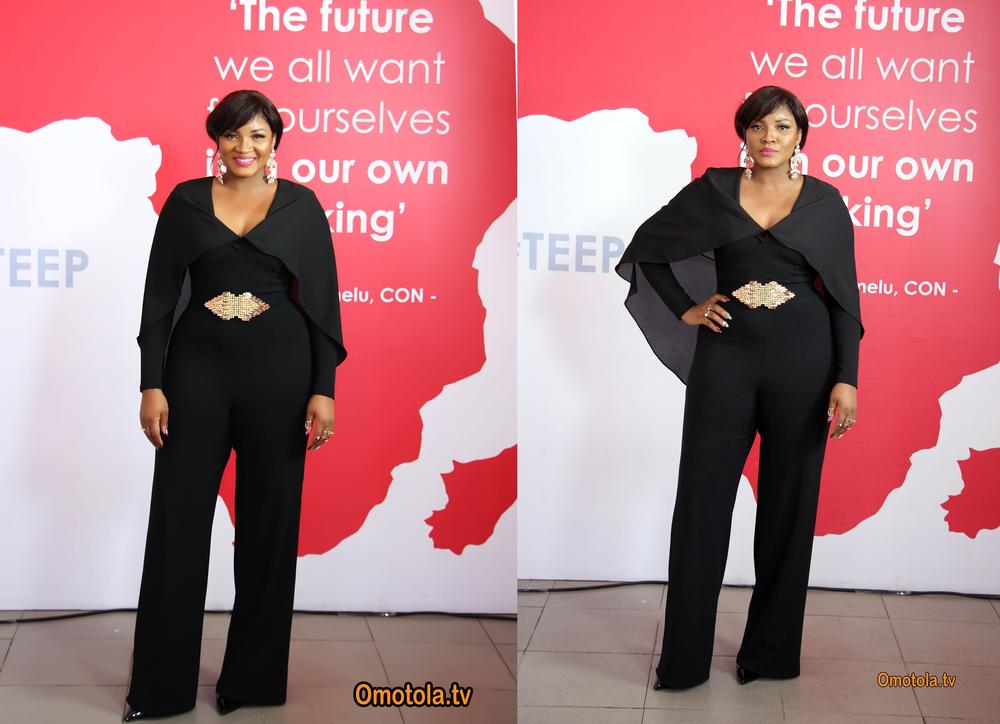 Another gorgeous pear shaped girl is Osas Ajibade.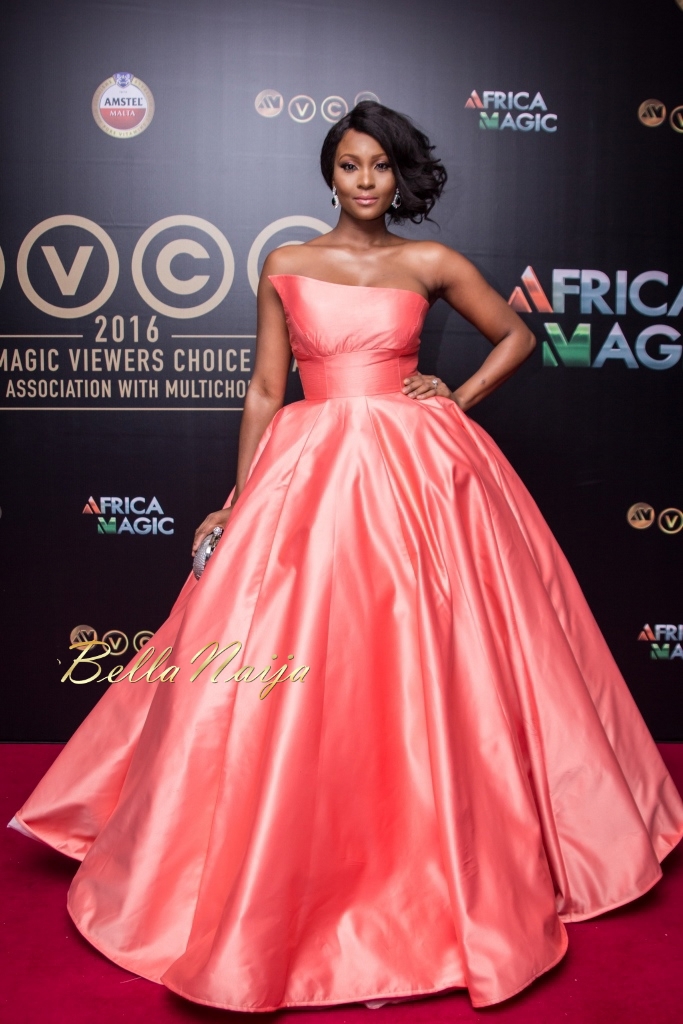 The fit & flare cut is perfect for the pear shape.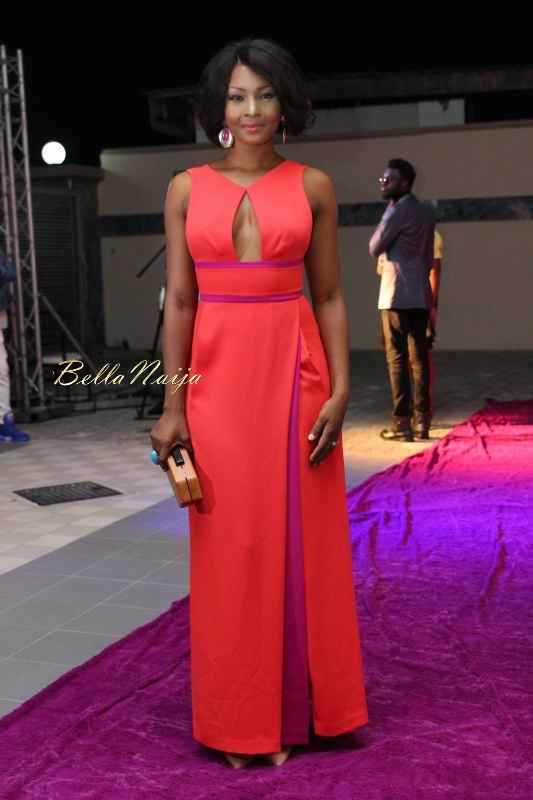 With a smaller bust, pear shaped girls can get away with a plunging neckline or a cut out like Osas has here. The cut of this dress also works perfectly with her figure.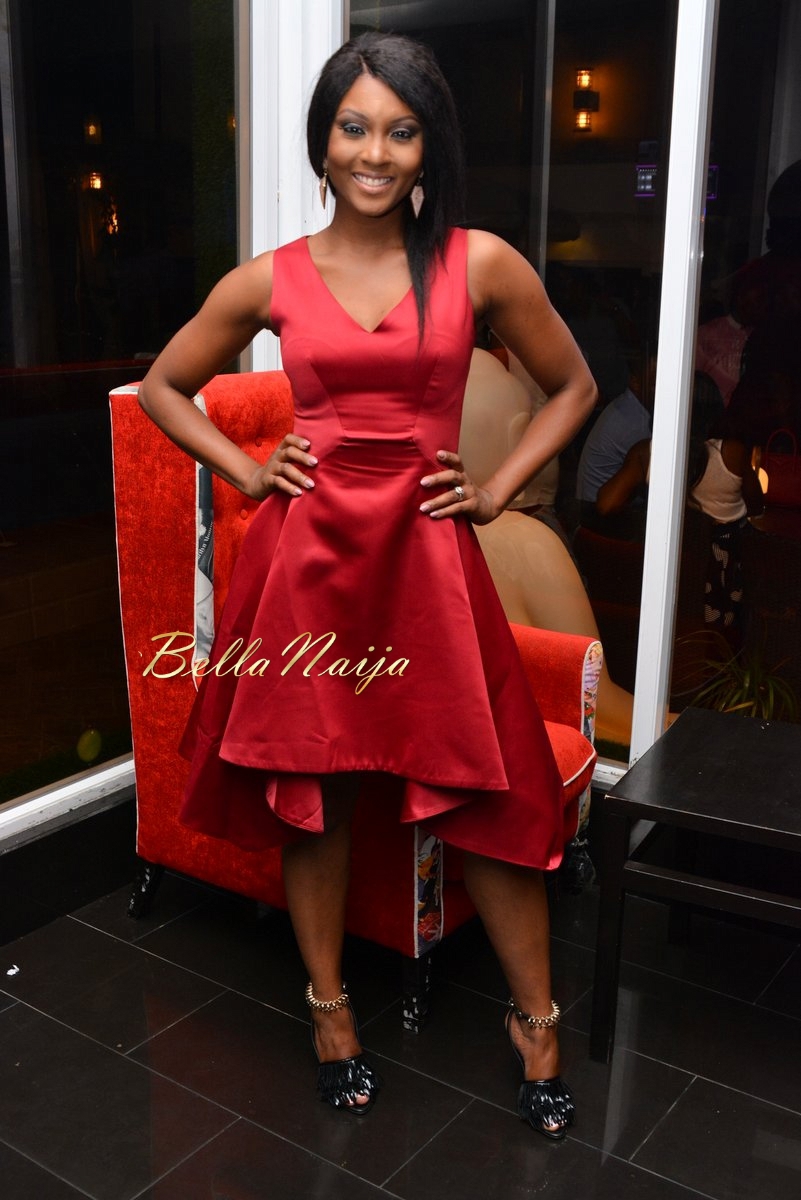 A fit & flare dress always works for a pear girl.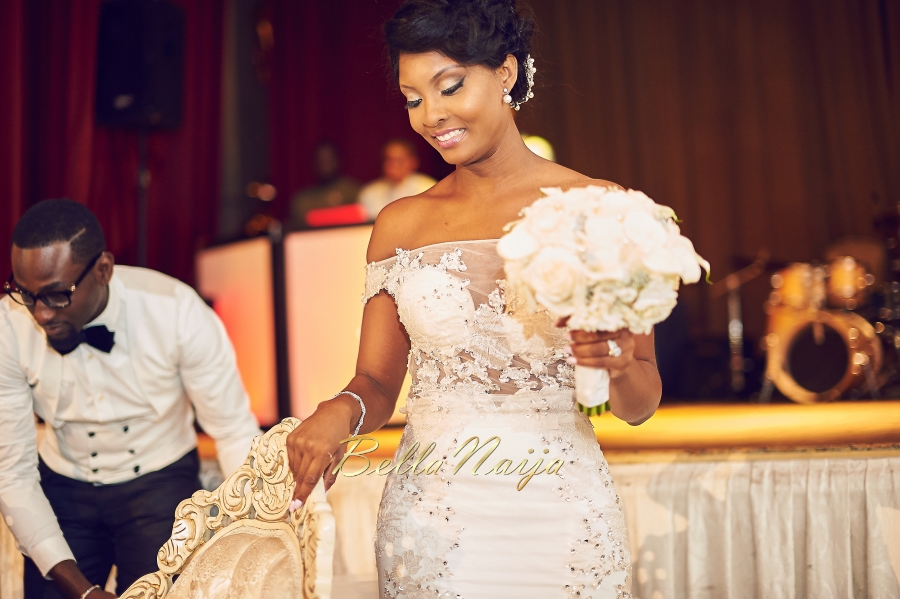 For both of her wedding dresses, Osas opted for an off shoulder neckline which helps show off her neck and collar bone, part of her slimmest features.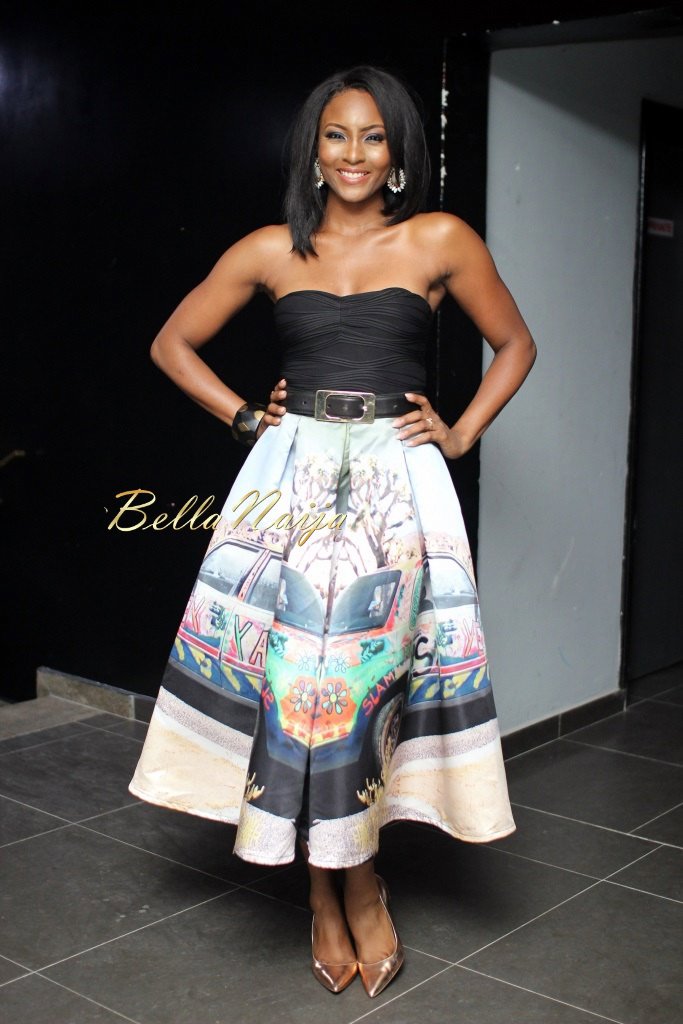 I love this look on Osas, that skirt is so me!
Jennifer Lopez is another pear shaped girl who hardly gets it wrong.
This sleeveless dress shows off her slimmest parts, her neck and slim waist. Zuhair Murad is her go-to designer and he knows just how to dress her body.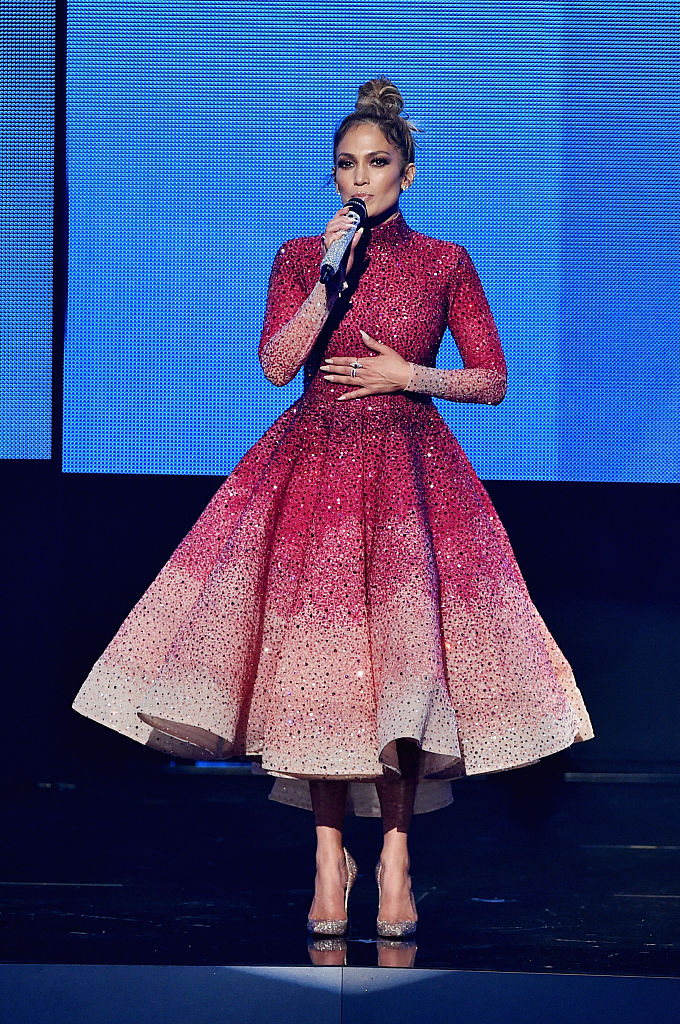 I think this is one of my favourite dresses ever. This Michael Cinco dress features a fuchsia ombré uplifted by Swarovski crystals. But its not about the dress, JLo looks amazing in this fit & flare dress, her waist looks perfect.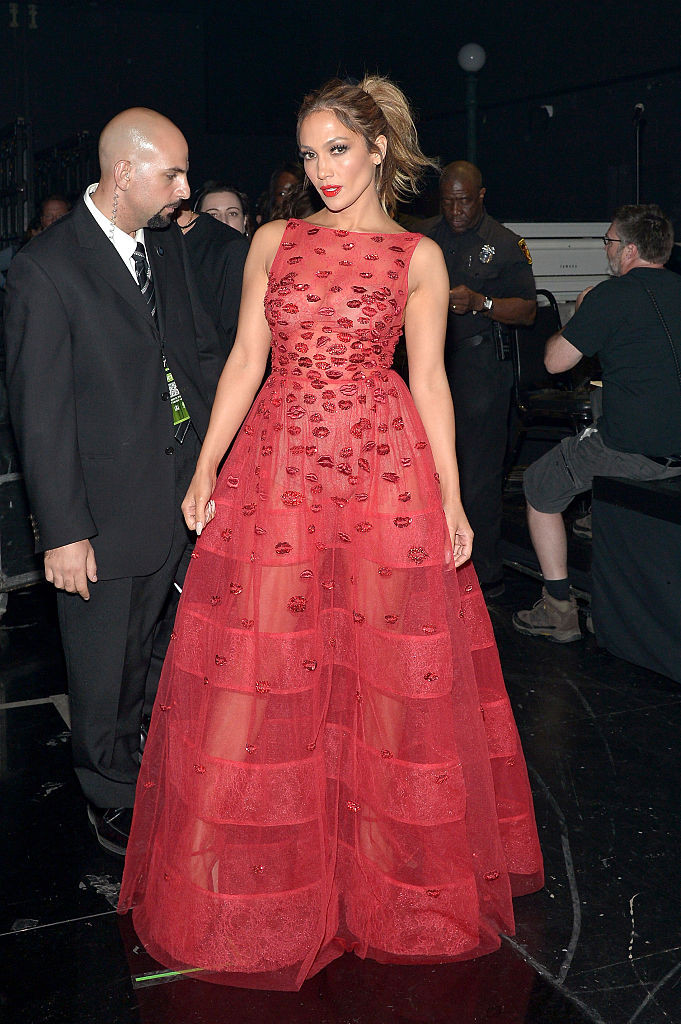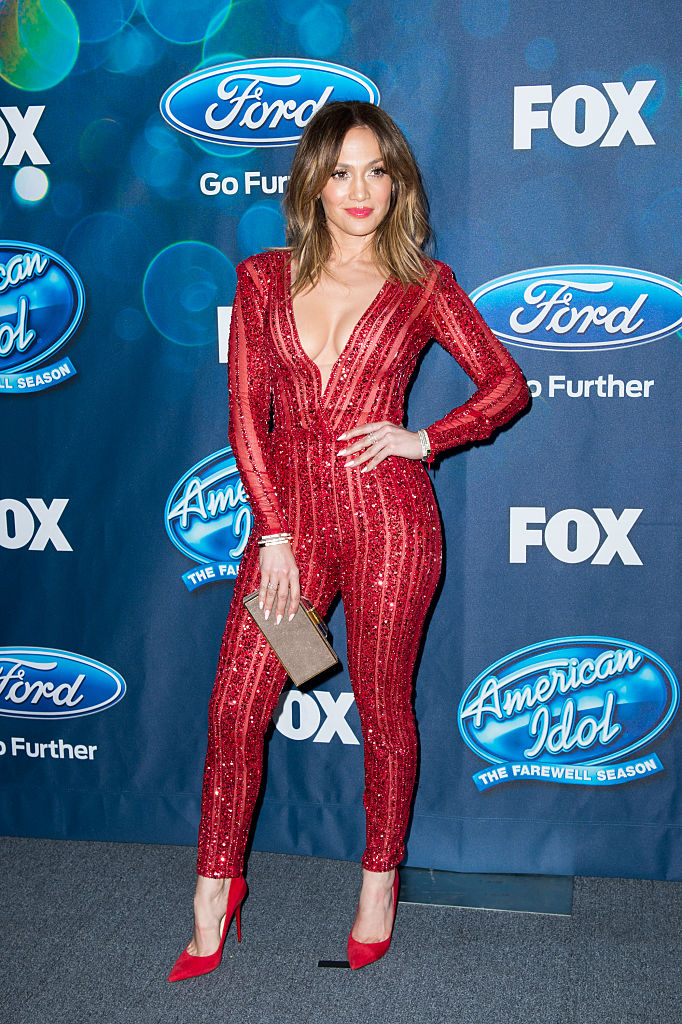 If you're confident that you can rock it, a bodysuit, pencil dress/skirt helps show off your beautiful figure.
Shakira is another pear shaped girl with hips that don't lie.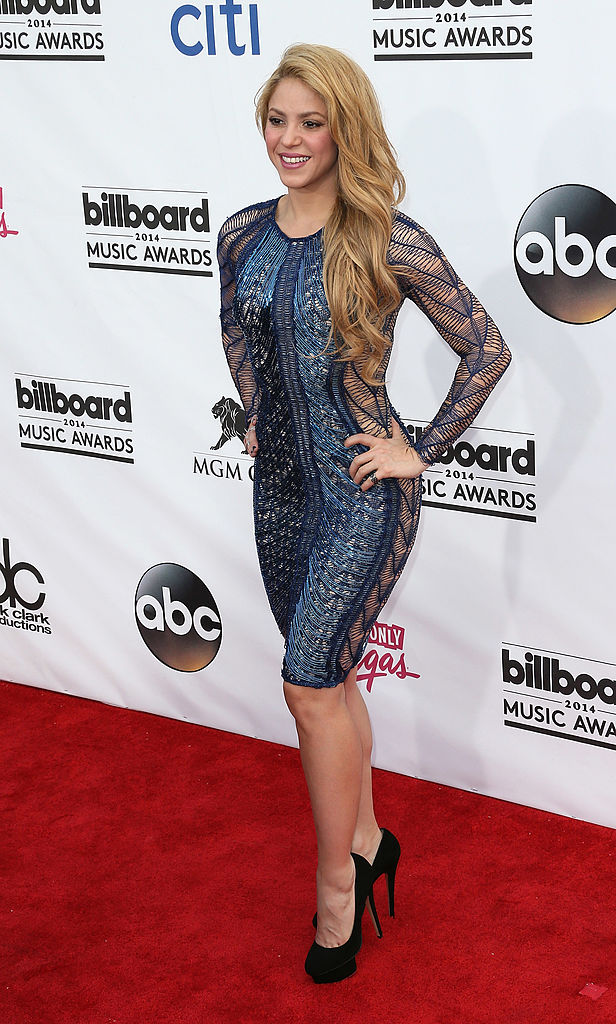 WHAT NOT TO WEAR IF YOU'RE A PEAR!!!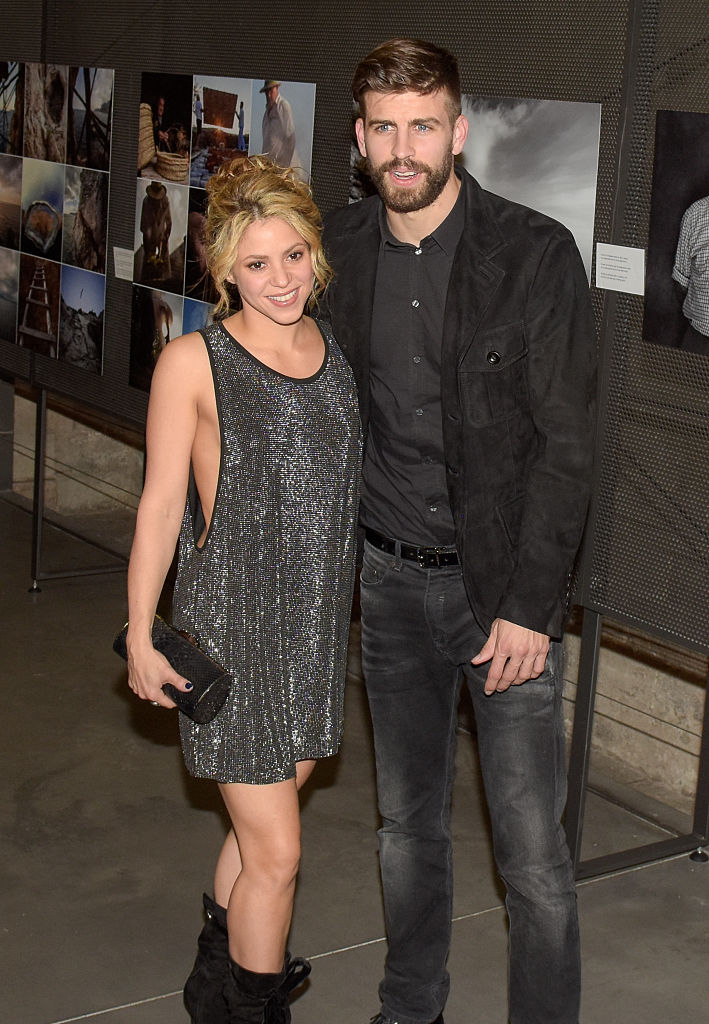 However, This outfit isn't flattering for her because there's no definition and it makes her look wider than she is. We love Shakira and this looks like a casual date night look but we don't like this look because it hides her amazing body.
Don't forget to show us ways you rock a trend on your Instagram page with the hashtag #BellaNaijaStyle telling us one thing you love about yourself/your body and we just might share your image in one of the body shape posts.
***
Look out for the next volume in the series, it'll be for carrot shapes!
***
Photo Credit: pinterest.com | Jason Merritt/Getty Images | Emma McIntyre/Getty Images | Robert Marquardt/Getty Image | Larry Busacca/Getty Images North America | Charley Gallay/AMA2015/Getty Images | Kevin Winter/Getty Images | Sync Images | Fola Lawal