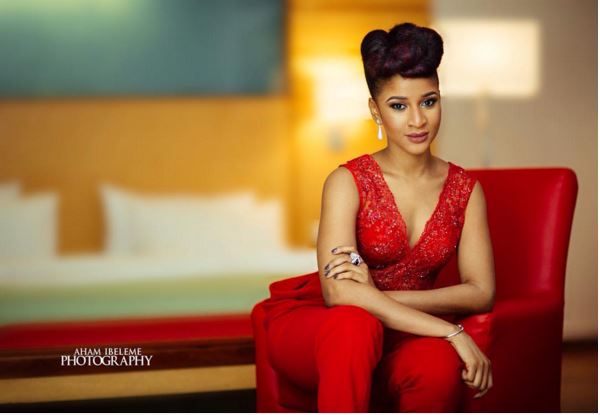 Ever since she broke into Nollywood in 2014, Adesua Etomi has had to convince audiences via her performances that she was more than just a fine face. Fast forward to 2016, she has succeeded in winning popular opinion to her side as evidenced by her 'best actress' win at the recently held AMVCAs.
See her exclusive interview with Abisola Alawode of BellaNaija.com below.
On how she felt after winning "Best Actress": I had an out of body experience. I can't even really tell you what happened in that moment. My family recorded it, so even when I watched it the day after, it was as if it was the first time I was experiencing it. I know that I was shaking a lot. I know everyone around me was telling to get up as I was rooted to my seat after Dakore Akande called my name. I remember getting on stage and Ramsey Nouah telling me to breathe. I think I may also have been holding my breath. Now, having had a few days to process it all, what I feel is immense gratitude. I am deeply humbled and grateful to God and everyone who voted. Thank you.
On beating out big named actresses like Genevieve Nnaji and Nse Ikpe-Etim: "There is really no such thing as too new for God's grace. If it wasn't for God, hard work and if it wasn't the right time, I would not have received the award." She says.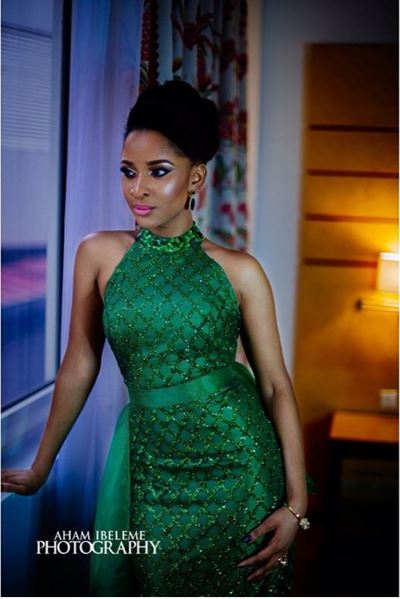 On people having doubts about her win: "I went to school for 5 years and I have Diplomas in Performing Arts, Musical Theatre and Physical Theatre and I have a degree in Drama and Performance. Before I made my professional debut with Knocking On Heaven's Door in 2014, I had studied and worked myself to the bones for a chance to be an actor and to do this for the rest of my life. I am not here to dethrone anyone. I would never even succeed if I was to attempt it. Actors like Genevieve, Omotola, Rita, Nse and all those who have several years of experience over me in this business, actually started doing this way before I even had the courage to put myself out there and act professionally. They earned their place and no one can ever take it from them. There are roles that will go to some of them that I could never get, so it really breaks my heart that people would like to create controversy where there is none. I have worked hard and the people who voted for me worked even harder. So I refuse to let the sentiments of a few water down the Grace of God in my life. I have not had a chance to meet all of my more established colleagues, but i have met several and they have been nothing but nice and amazing to me.
On her new projects: I shot a film late last year which will be out sometime this year, i am not exactly sure when, but i am very excited about it. It is called 'Ayamma: Music In The Forest' and it is produced by Emem Isong. It also stars Majid Michel, Wale Ojo, Ime Bishop, Theresa Edem and a lot of amazing people. In a month or so, i start shooting Michelle Bello's next project. It is titled 'And The Spirit Slowly Dies', it is an international project with a UK, South African and Nigerian arm and i am also super excited. There are a couple more projects in the works, but i cannot talk about them yet, but as soon as I can, BellaNaija will be the first to know.
Photo Credit: Aham Ibeleme