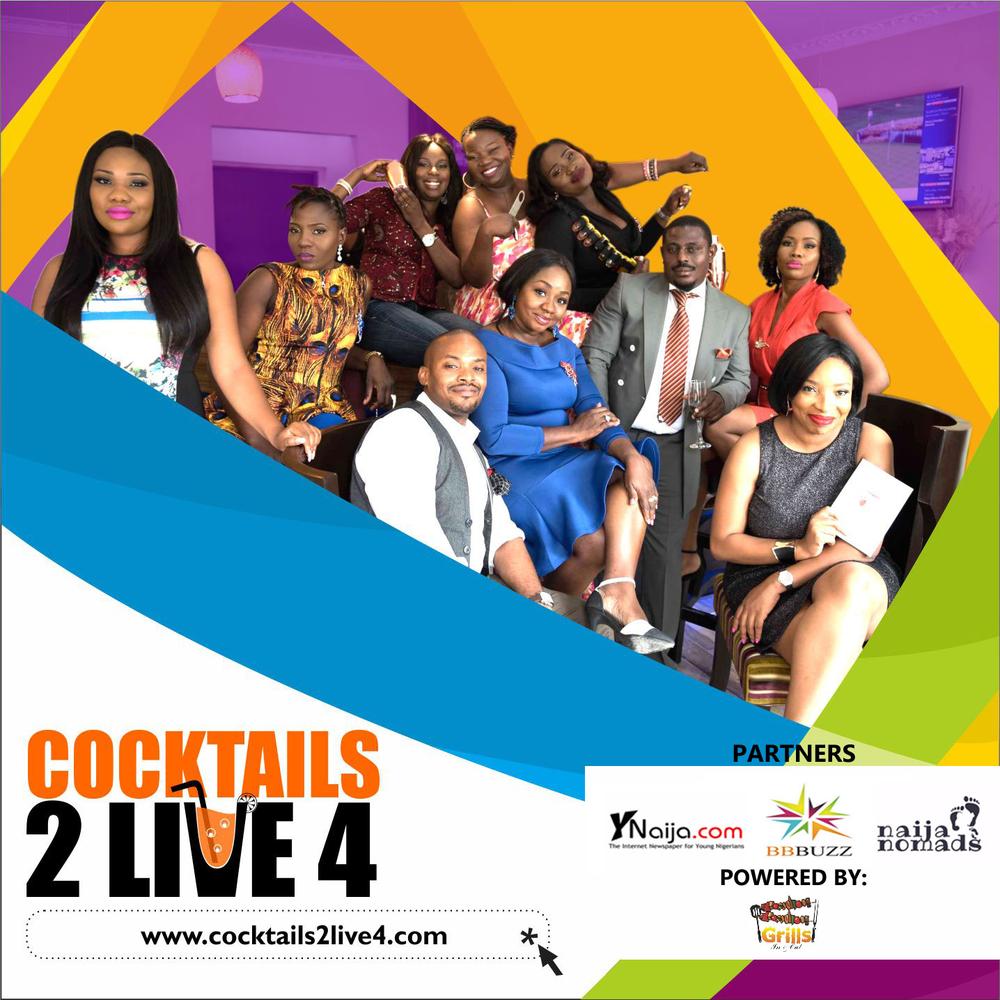 Cocktails 2 Live 4 is a project that aims to educate, enlighten and promote the ever-growing cocktail culture in Nigeria; affirm, celebrate and recognize Nigerian bartenders and mixologists whose touch of professionalism have added credible value to the Cocktails Industry. It will be a veritable platform for old, new and upcoming mixologists and bartenders to aspire, network, share their ideas, build their craft and expertise and stir up their passion, in a fun-filled environ, entertaining or lovers of cocktails, drinks canesoiur.
Cocktails 2 Live 4 is a monthly event held at Grills In and Out, Lagos Branch and hosted by a super talented, professional and passionate Mixologist or bartender of repute, who will prepare and wow invited guests, customers and friends of the House, with amazing cocktails/mocktails mixes made from premium liquors, spirits and ingredients it could be classic/contemporary/signature.
Nine Nigerian Mixologists/Bartenders have been selected to host the series of events in the Premier Season of Cocktails 2 Live 4.
The first edition has been scheduled for Monday, March 28, 2016 at Grills In and Out Restaurant, 7A, Admiralty Road, Before Forte Oil, Lekki Phase 1, Lagos. The Host Mixologist for this maiden edition will be Aderonke Sobodu.
Date: Monday 28th March 2016
Time: 1PM
Venue: Grills In and Out Restaurant, 7A, Admiralty Road, Before Forte Oil, Lekki Phase 1, Lagos
Instagram: @cocktails2live4
Facebook: http://facebook.com/cocktails2live4
Website: www.cocktails2live4.com | www.grillsinandout.com
_________________________________________________________________________
Sponsored Content